A Green Smoothie Guide
BY: Laura Pearson Smith |
19 Jan 2015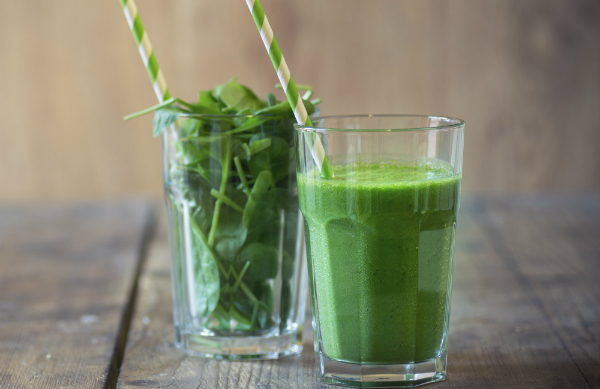 I have drunk smoothies for as long as I can remember; but of the sugary fruit and frozen yogurt variety. I'm not a big vegetable eater (there, I said it) and the idea of drinking them blended sounded hideous to me. Until I tried my first green vegetable smoothie. It tasted good, and once I read up on the health benefits compared to fruit smoothies, I was hooked.
Why a Vegetable Smoothie?
Choosing a smoothie in place of breakfast or a fizzy drink allows you to eat more fruit and vegetables that you may do normally throughout the course of a day. With a green vegetable smoothie you can consume multiple portions of your 5 a day in one drink. A fruit smoothie, no matter how much fruit within, will only scientifically amount to one portion.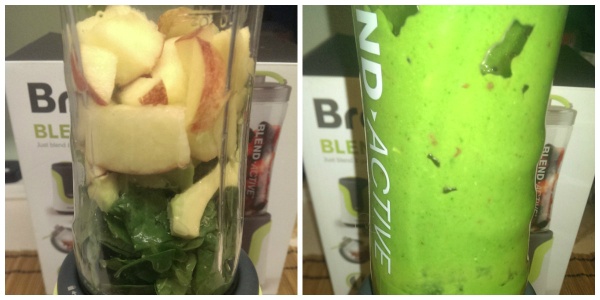 With a green vegetable smoothie, you also get a higher intake of fibre compared to a fruit smoothie. It also helps balance your blood sugar levels and is a good source of energy; whereas a fruit smoothie is full of sugar that is quickly metabolised by the body.
Also, with a green vegetable smoothie, it is important that you try to use water or unsweetened natural fruit juice as your liquid base to avoid unnecessary sugar intake.
It is definitely true that green vegetables are better than fruit; as when fruit is processed, its vitamins and minerals starts to lose their potency, and green vegetable smoothies are low in calories but very filling due to the high fibre and water content.
Ingredients
The Recipe (For One)
1/3 Cup of Unsweetened Apple Juice
1/2 Cored Chopped Apple
1 Cup Stemmed Chopped Spinach
1/4 Chopped Avocado
Why These Ingredients?
I chose a smoothie made of a small amount of natural unsweetened apple juice and a small amount of apple for taste; along with spinach and avocado for nutrition.
Spinach is mild in flavour so is pleasant to drink, and it is a good source of iron. It's a vegetable packed with nutrients, but very low in calories. The health benefits of spinach include maintaining bone health, contributing to healthy hair and lowering blood pressure. Spinach is also one of the best food sources of magnesium; which is a great metabolism booster.
A small amount of tasteless avocado will give your smoothie a pleasant creamy texture without having to add dairy.
Avocado is also a good source of essential healthy fats- it has no cholesterol and is low in saturated fat. An avocado has over 20 vitamins and minerals in it- for example, it is very high in potassium which reduces blood pressure.
It is also a good vegetable to improve your skin tone- the monounsaturated fats help maintain good skin moisture levels, while the Omega-9 fats can reduce skin redness.
There are countless combinations of different vegetables (and small amounts of fruit) you can make healthy green smoothies with; so get experimenting with the options and tailor your drink to your own body's health requirements.
Related Reads
Best Evening Classes in Glasgow for a New Hobby
Free Fun to Have in Glasgow at the Weekend
____
Find a deal for food and drink in Glasgow.
BY: Laura Pearson Smith
Laura Pearson-Smith is from Glasgow's Southside. She is a lover of luxury, yummy food and all things pretty. She founded, and is editor of luxury travel online magazine Stylecation, and blogs at her own lifestyle blog A Life With Frills. She has written countless fashion, beauty and travel articles for various publications including The Huffington Post. If you want to know the best Chinese restaurant in Glasgow, where to get a vintage Chanel handbag or the city's best facial, she's your girl.