Alternative Date Ideas For Hopeless Romantics in London
BY: JULIE PALLOT | 18.5.2014 |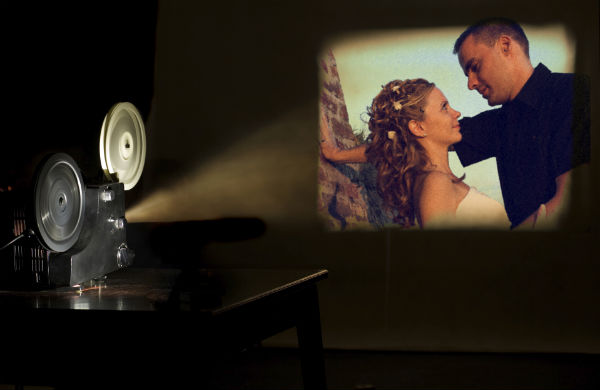 Stuck for ideas for a date? Why not conjure up some romance with a cultural jaunt in London. Take your date for a romantic stroll through the grounds of a beautiful historic house or art gallery. Shake up the traditional movie date by visiting a cinema with a difference. Take your date to a gallery late night opening or a preview evening. The options for an alternative date in London are endless!
Get out of the big smoke of central London and go to Chiswick House with its beautiful grounds laid out by 'Capability' Brown in the 16th Century. Situated inside is the gorgeous house built by Indigo Jones (Architect of Convent Garden's Piazza). It's easily reachable on the tube. Another great place for a date is the William Morris Gallery in Walthamstow. The Georgian house is where the father of the Arts and Crafts movement lived and is now a gallery displaying his work and philosophy. The house is attached to the newly renovated Lloyd Park, perfect for a picnic on a sunny day.
If you're in North London take your loved one to the house of Keats. The romantic poet's dwellings are right by Hampstead Heath, so after you go take in the air on the Heath and read poetry to each other… or just the drinks menu in the local pub - check out the 19th Century Garden Gate Pub nearby. Either way Hampstead is a sublime setting for a date. If these are not conveniently located try the Grade II listed Cannziaro Park in Wimbledon, Hampton Court Palace, Kew Gardens, or Dulwich Picture Gallery for getting out 'almost' to the country and enjoying romantic romps.
The Electric Cinema in Notting Hill is a unique experience - the standard seats are leather armchairs with footstools and side tables, or you can upgrade to a sofa or double bed. You can help yourself to cocktails from the bar while watching the movie. As part of the Electric experience, there is also a fantastically decked out all-American diner adjacent with food till 12pm and drinks till 1am, Thurs-Sat.
For another extreme cinema experience try the Roof Top Film Club. If you're sentimental for all-time great movies, they show at three different venues around London over the six warmer months of the year, in the open air. Enjoy the amazing views over London, the food and the bar, while you snuggle up to your loved one under a blanket to watch a great film.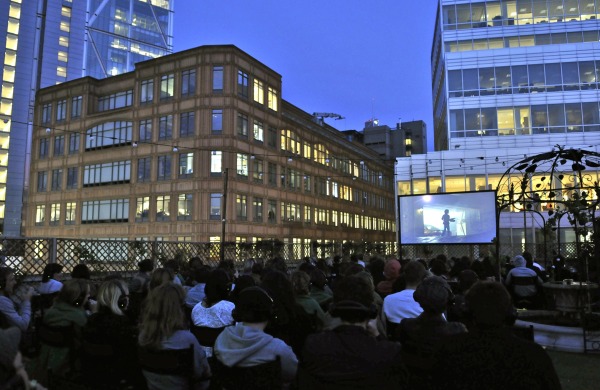 Lastly if you're meeting for an evening date, why not delay the obligatory wine bar (it will still be there afterwards I promise) and go to a gallery on a late opening night. Aside from private previews, larger galleries have regular late hours. The Tate Modern is open till 10 pm on Fri- Sat, The National Gallery is open late on Friday as is the V&A, and the Barbican Art Gallery is open till 9pm on a Thursday and has several cool bars inside too.
Where would you go for an alternative date night? Join the conversation. #grouponguide @Groupon_UK
Photo of outdoor cinema courtesy of Rooftop Film Club.
____
Check out our deals for things to do in London.
BY: Julie Pallot
Art Sleuth
Art Sleuth is a blog about the contemporary art scene in London; comprising tangible reviews of opening nights, recording unusual exhibition spaces and general buzz and goings-on. Art Sleuth loves emerging artists, community art projects, supporting art for a good cause and discovering anything new, different and that is passionate about what it does. The blog covers the major art fairs and anything considered a yard stick for contemporary art right now. It gives readers a heads up on future art events that won't hit the mainstream media.