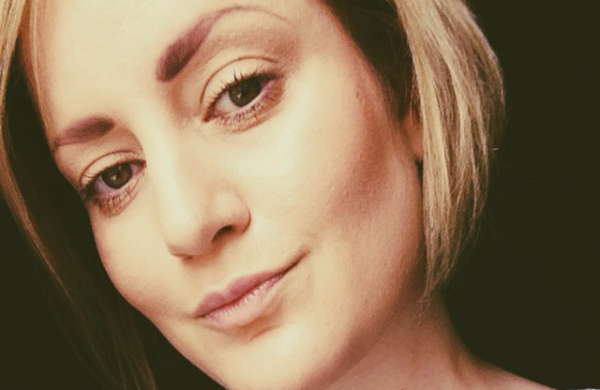 Ann is a thirty-something 'girl in the city' - that city being Glasgow, Scotland's 'other capital'. Ann's passion for her hometown is fuelled by the folks that reside in it (her fellow 'Weegies') - "their warmth, humour and love of a good blether," and its ever-changing face, "at once everything Scottish - gallus, gritty, and packed with raw pride - and then cosmopolitan, cultured and chic."
A graduate in Media & Communication Studies, Ann's career so far has followed a culture trail of extreme diversity - from an early dabble as 'Claire' in Glasgow Steps tribute band, Stairs (yes, really) - to promoting Scotland's national dance company. Highlights, she says, include "stalking convincing Ewan McGregor to contribute a free voice-over to a student documentary, launching Glasgow's Christmas with an appearance by Mr Blobby - on ice, and working with the incredible company of dancers at Scottish Ballet." She was also voted one of Scotland's most eligible women by a national newspaper, but doesn't like to brag.
Ann regularly contributes reviews and commentary on Glasgow and beyond across Scotland, blogs love, life and Glasgow at www.girlinthecityglasgow.com and can be found twittering away (sometimes to herself) @Ann_in_Glasgow.
What is your favourite part of the world?
For me, it's Tuscany - without a doubt. It's like a beautiful film-scape in real life. All rolling vineyards, and old buildings alive with stories. I have fond memories of warm, lazy evenings spent listening to the locals. And the food — the wine, the coffee, the tiramisu … take me back, please!
If you were a Groupon deal, what would you be?
A romantic trip on an old-fashioned steam engine over the Glenfinnan Viaduct - it's where the Hogwarts Express transported Harry and his chums across, and as it's my special Groupon deal there would be a real-life magical tuck-shop on board with Chocolate Frogs and Bertie Botts Every Flavour Jelly Beans too. I'm a big kid at heart.
What are your guilty pleasures?
Singing very loudly to Steps when doing the housework (but with absolutely no dance routines, well, mostly with no dance routines); nibbling on Walnut Whips from the bottom-up so that the walnut stays intact to the very last and watching classic re-runs of Taggart (there's been a murrrderrr).
Tell us something about your city people usually don't know?
It is home to St Valentine. Relics of the Patron Saint of Lovers are housed in the church of Blessed St John Duns Scotus in the Gorbals area of Glasgow. Permanently on display in the entrance to the church, and surrounded by flowers on February 14th, when special St Valentine's Day prayers are said for those in love and those 'experiencing difficulties' out of it.
Popular Articles by Ann
Rainbow Room Glasgow - Interview and Tips
Comedy Clubs - Glasgow Smiles Better
Strictly Fun! Best Dance Classes in Glasgow
Demijohn: Glasgow's Only Liquid Delicatessen