AW14 Fashion Trends To Update Your Wardrobe
BY: Laura Pearson Smith |
24 Sep 2014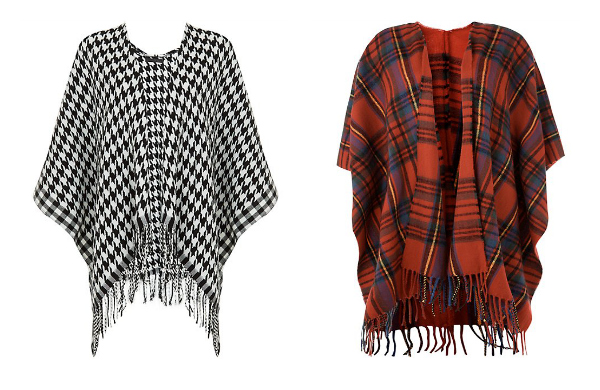 Fashion trends change every season, which means continuous wardrobe updates to keep you on-trend. There are so many basic pieces however that can be worn throughout the entire year, so updating your wardrobe needn't be a costly exercise. The smart way to do it is to just snap up a few pieces in the season's key trends to mix and match with items you currently own. That way you're not spending too much on things you'll only wear for a few months. In this article, I'm going to show you what's worth getting for Autumn/Winter 2014.
The Cover-Up of Choice
This AW14, the hottest way to shield yourself from the elements and keep warm is with a blanket wrap cape-style jacket. If you want one that can definitely be worn next Autumn/Winter too, pick one in a classic block colour such as black or grey. However, if you want to be really on the ball, embrace another trend too, by getting one in an aztec or tribal print.
High-street giants New Look have a huge selection of plain and patterned blanket wraps this season, and all at very affordable prices (most are £24.99). When something is this cheap, you don't mind so much that it's disposable fashion.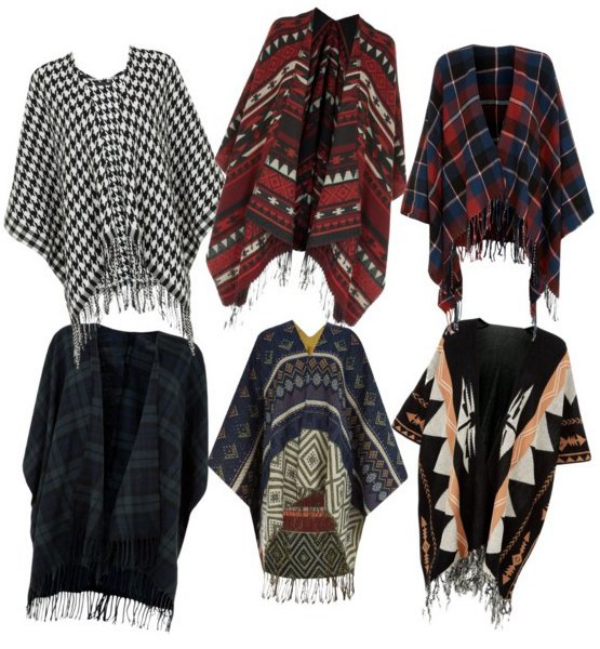 Footwear to Wow in
There is a major emphasis on 60s and 70s shapes in fashion this season, such as pussybow blouses. However, an easy way to update any plain shift dresses you may have is to add some flat knee-high boots to your wardrobe (think go-go boots), and you have instant retro glamour. They will also look great with skinny jeans too, and will last you well into the Spring (where you can team them with floaty dresses).
Boots are something I never skimp on as I want them to last for years to come. Choose a pair that are a good quality genuine leather, and it really could be a once in a lifetime purchase. Dune and Kurt Geiger, who are high-street footwear staples, have a great selection.
Play Like a Princess
Pretend you're in a fairytale with the AW14 trend for jewels and embellishments on clothing. The sparklier the better. Team anything you already have in your wardrobe with tights and a cardigan for an instant cold-weather update, and think about picking up some new pieces such as a jewelled clutch bag or a sequin jacket to mix things up a bit.
It's also great to think about how you can combine trends- such as taking a 60s-shaped shift dress you already own, and adding a jewelled statement necklace, clutch or jewelled belt to the look for two trends in one.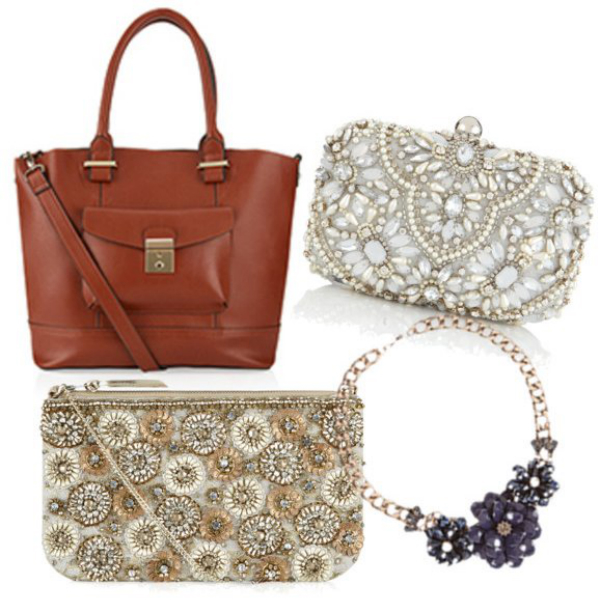 Bag it in Brown
If you only buy one handbag this season, make it a brown leather one. This is the colour to be seen with handbag-wise in AW14. A large tote-style bag in this classic colour will never go out of fashion, and you can snap one up for just £39.99 in Accessorize. You'll still be using it next Summer too.
Fashion is supposed to be fun, and there are lots of simple ways to update your wardrobe for AW14 that make use of items you already own. You don't have to spend a fortune to be on trend- just a couple of smart purchases will do the trick nicely.
Related Reads
Best Wedding Dress Shops In Glasgow
Shopping Fit for a Prince (or Princess!)
Find a deal for shopping in Glasgow.
BY: Laura Pearson Smith
Laura Pearson-Smith is from Glasgow's Southside. She is a lover of luxury, yummy food and all things pretty. She founded, and is editor of luxury travel online magazine Stylecation, and blogs at her own lifestyle blog A Life With Frills. She has written countless fashion, beauty and travel articles for various publications including The Huffington Post. If you want to know the best Chinese restaurant in Glasgow, where to get a vintage Chanel handbag or the city's best facial, she's your girl.