GROUPON GUIDE TO MANCHESTER
Back in the Day: Un-Modern Places to Visit in Manchester
BY: Ruth Allan |
21 Jul 2014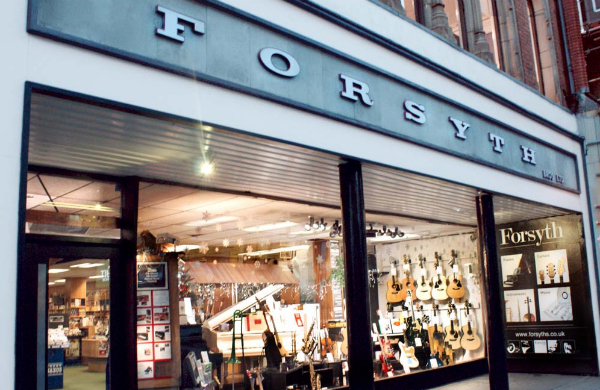 The designer Peter Saville branded Manchester the "original, modern" city, but, fortunately, plenty of places missed the memo. These include concrete flyovers and pubs packed with memorabilia from Northern Soul's heyday. Dive bars, tiled pools and dusty old shops are among the kind of places we're thinking of, the kind of places that don't really stand out, but we think they're every bit as vital to the city as the skyscrapers and museums. What does modernity mean, afterall, if you've nothing to compare it with?
Pubs
As you might have guessed, pubs do well in this category. Places like the Millstone are a throwback to how Manchester pubs used to be, with boozy friends spilling out of the front door and into the streets nearby. The Old Nag's Head (19-20 Jackson's Row, Deansgate, Manchester, M2 5WD) is another one for the tick list, thanks to a wood-decked bar, and a function room full of memorabilia celebrating the Nag's past as a hub of the 1960s Northern Soul scene.
The Temple Of Convenience is a slice of rock'n'roll Manchester in a former public toilet, while the New Oxford in Salford's Bexley Square has won a raft of prizes for its sizeable real ale offering. It's a short walk from the Deansgate end of town, and includes rooms and snugs whose décor remains much as it would have been in the 1980s.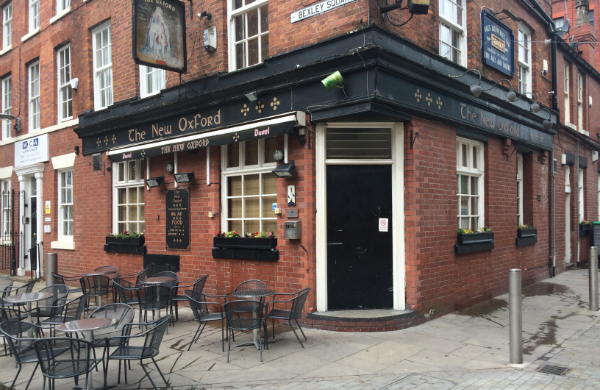 Old Fashioned Department Store Cafes
While the city was busy getting hip, Debenhams Cafe and House of Fraser Café Zest carried on dishing up family favourites like jacket potatoes, lasagna and chips (an honorary British dish by now, surely) and cream teas to a friendly crowd. The cafes may have been modernised over the years, but they remain the domain of people who have the good sense to take the lift straight to the top of the department store, and enjoy a quiet half-hour to themselves.
Greasy Spoons
Greasy spoon cafes offer further salvation to the hungry. The Abergeldie (40 Shudehill, Northern Quarter, Manchester, M4 1EZ. Tel: 0161 834 5548) is situated at the uncool end of Thomas Street, right next to Shudehill tram stop. Free tea and coffee refills come as standard and there's a jaunty red and white colour scheme.
Similar vibes are available on the other side of town at Essy's (33 King Street West Manchester M3 2PW. Tel: 0161 832 4635) Just down from one of the city's most glamorous restaurants, San Carlo, it's a slice of relaxation and good food, with a particular strength being omelette and chips. Hearty food at at good price.
Baths
Sport is another area where Manchester excels, but not all the city's facilities are as state-of-the-art as Manchester City's Etihad stadium. Chorlton Leisure Centre, for example, is home to a tile-brick-lined pool dating back to 1929. It's open daily to the general public (check website for details) and swimming here is like physically embracing the past. Almost nothing has changed, from the tiny cubicles around the pool, to the emerald-coloured tiles at the deep end.
Withington Baths was one of the first public bath houses in the UK to allow mixed bathing and it's easily accessible on any of the number 40-something bus routes down the Oxford Road corridor. Another example of a vintage bath house, is Levenshulme Leisure Centre, whose dome ceiling and original entrance hall, complete with checked tile floor, and woodwork are ideal for the bathing connoisseur.
Shops and Markets
Back in the city centre, the Northern Quarter is home to fruit and book stalls under semi-permanent awnings - a sight that has greeted visitors since wholesale markets opened off High Street in 1872. More reading material, meanwhile, can be found at the labyrinthine Paramount Books. Look out for vintage bestsellers, out of print books, comics, old copies of Dazed and Confused and pretty much everything in between.
Another must explore is Forsyth's music shop on Deansgate. This emporium includes several floors of instruments including harmonicas in every key, ukuleles, grand pianos and has sheet music that's so old, it might well have been written by Mozart. It feels like stepping back to a time when live music was the only entertainment many people would have encountered, and its been independently run and operated since 1857.
Where are you favourite un-modern places in Manchester? Tweet us! @Groupon_UK #grouponguide

Related Reads
Sights With Bite: Alternative City Tours
Salford's Cultural Renaissance - Where Art and Culture Thrive in Unexpected Places
Drunk at Vogue's Guide to the Best of Gay/LGBT Manchester
____
Check out our deals for things to do in Manchester.
BY: Ruth Allan
Ruth has been writing about Manchester's cultural scene for the last 10 years, specialising in off-the-beaten track destinations and hidden gems. She's the editor of Manchester's award-winning what's on guide.