Christmas Gift Ideas for Dogs
BY: Dawn Hargy-Louden |
18 Dec 2014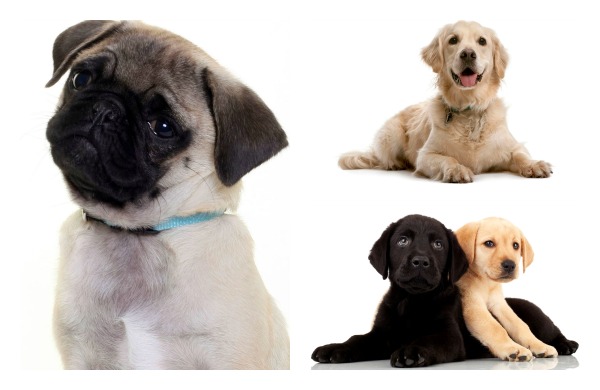 Christmas is just around the corner, and while so many of us are in a whirl of shopping and planning, Christmas parties and secret Santa gifts, we often forget about the four legged members of our family who are themselves waiting for Santa Paws. Although most dogs will be delighted if their gift is some very tasty Christmas ham there are ways that you can spoil your pooch this year without much fuss or expense.
Personalised Stockings
So you have stockings for all the members of your family, why not grab one for your little four legged friend, very simple dog stockings are available for as little as one pound in a variety of pound shops - it's a very easy way to add some festive cheer to your stocking display this year. You can also splash out and buy a monogrammed one, or even get crafty and make it yourself with some cut out material and a sewn on letter. Easy Peasy, and a great way of having fun as a family.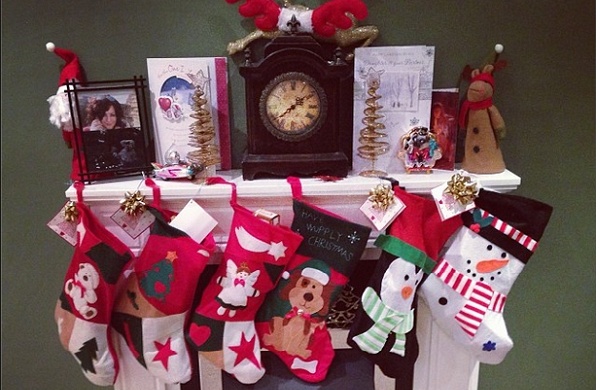 Home Made Treats
Why not make some healthy adorable dog treats for your barking friends that they'll love. These treats are full of nutritious ingredients, perfect for a porky pooch who shouldn't really be eating too much, but also seriously tasty so you don't have to worry about spoiling them. I call this recipe Tubby Puggies, as I make them for my pug as a low fat treat.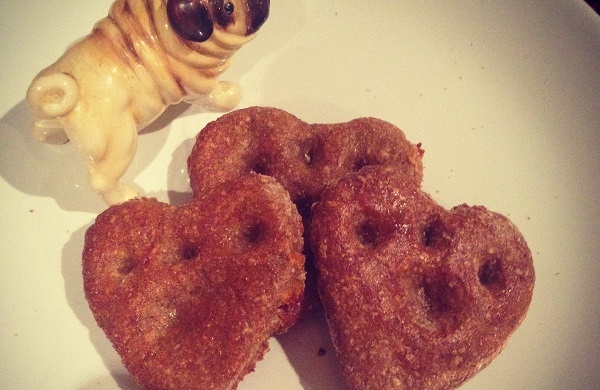 Ingredients
1 medium ripe banana
1 cup shredded carrots
¼ cup apple sauce
1/8 cup of water
1 ½ cup wholemeal flour
1 cup rolled oats
Preheat oven to 350 degrees F.
1. Mash the ripe banana in a small bowl, grate the carrots and mix with the banana. Combine with applesauce and water.
2. Whisk together flour and oats, make a well in the centre of the ingredients and pour in the wet mixture then stir until combined.
3. Knead the dough in the bowl to start it, then lift it out onto a floured surface and continue to knead.
4. Roll out into ½ inch thickness, then use a cutter to make into treats about 3 inches long (I use a heart shaped cookie cutter) if you want to be super adorable, then use a ball ended tool to make 4 little dents to look like a paw.
5. Place on a greased baking sheet and cook for 25 minutes in the oven. When done, place on a wire rack and serve or bag them up and pop them in your pup's stocking.
Spa Pooch
You know how luxurious a spa day can be? Why not treat your pup to their own spa day. Many dog grooming professionals allow you to drop your dog off for a bath and brush ensuring that they get a bit of a pamper and smell beautiful for Christmas. Puppies need pampering too.
Other Gifts
There's lots you can buy if you don't want to go down the homemade route. There are grooming tools, squeaky toys, fluffy toys, there's even whole stockings pre-made from many big pet companies that you can buy filled with treats and toys.
So there's plenty of ways you can get creative this Christmas with your dogs, have fun and enjoy yourself. Be warned though, don't string your handmade Tubby Puggies with ribbon and hang them on the tree as cute decorations, it turns out small pugs can jump extremely high!
Find inspiration in our Christmas Shop.
BY: Dawn Hargy-Louden
Dawn is a drama lecturer and Chief Executive of a Shakespeare charity in Belfast. She's worked in the arts for longer than she cares to remember, her focus is on youth drama and opportunities for young people in the creative arts. As editor of Inanity and the Girl she spends her free time writing about vintage living on the retro inspired blog where she discusses vintage styling, baking and tips on period design. She also investigates the social history of recipe books. She consequently can be found most weekends delving into the vintage stores of Belfast in search of the perfect atomic leg and, like The White Queen has often believed in, six impossible things before breakfast.