Christmas Shopping Pit Stops in London
BY: Edward Smith |
2 Dec 2014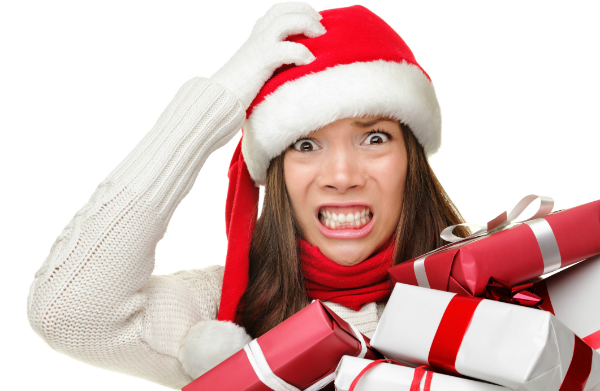 Picture the scene. You're in central London and have been drifting from shop to shop looking for Christmas gifts. Things are getting desperate - how is there so much stuff and yet so little worth buying? At times you feel like a pinball being bounced across pavement and around store. If you're anywhere near the seventh circle of Hell (Oxford Circus), there's a chance you might kill.
One thing is certain: you need a time out. Time to declutter your head, recharge batteries, and strategise.
There are, I think, three options: coffee; food; booze.
Here are some pit stop suggestions, should you find yourself Christmas shopping in central London over the next few weeks, and on the verge of a nervous breakdown.
Coffee
OK, so you may be in need of a hit of caffeine. But a stressy in a crowded Costa or Starbucks, followed by a large cardboard cup of tar with your (incorrectly spelt) name on it will not help anyone. Not you. Not your co-workers. Not the British tax purse.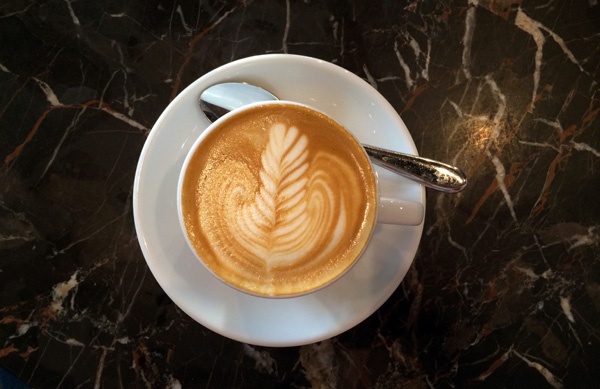 So find a good coffee shop just off the beaten path. The following places are in the Covent Garden/Oxford Street/Regent Street/Soho area, and will all sort you out with quality coffee and perhaps even a seat.
Fernandez and Wells: 1-3 Denmark St, WC2H8LP; 55 Duke Street, W1K; 43 Lexington Street, W1F9AL; 73 Beak Street, W1F9SR; Somerset House, WC2R1LA.
TAP: 114 Tottenham Court Rd, W1T5AH; 193 Wardour Street, W1F8ZF; 26 Rathbone Place, W1T 1JD.
Notes: 36 Wellington Street Covent Garden, EC2E 7BD; 31 St Martin's Lane, WC2N4ER; 60 St Giles High St, WC2H8LG (barrow not shop).
Workshop: 80A Mortimer Street, W1W7FE; 60A Holborn Viaduct, EC1A2FD.
Grind: Holborn Grind, 199 High Holborn WC1V7BD; Soho Grind, 19 Beak Street, W1F9RP.
Curators Coffee: 51 Margaret Street, W1W8SG.
Speakeasy: 3 Lowndes Court, W1F 7HD.
Food
This is a spur of the moment thing, so it doesn't need to be the newest and hippest place in town. Just somewhere to sit with you bags and or your sorrows, and to reload with some decent scran.
Byron is a very good option. It's not just the opportunity for a mid shopping burger treat that appeals - Byron is, to my mind, the best chain in London at the moment. The food is consistent across stores, it's relatively quick service, fairly priced and because there are so many sites now, pretty accessible. You shouldn't have to wait for long to be seated (if you have to wait at all). Central sites include Beak Street, Central St Giles, Charring Cross Road, Covent Garden (Wellington St), Rathbone Place, Langham Place (Oxford Circus), Wardour St, Strand.
On a similar theme, Leon (healthy fast food) have a couple of sites convenient for the weary shopper: one on Carnaby Street, and one on the Strand.
The Soho House Group have recently opened a couple of restaurants on High Holborn at the north end of Covent Garden. Hubbard and Bell is a quality all day diner. Chicken Shop a trustworthy place that requires very little brain power (chicken and chips, please). 199-206 High Holborn, WC1V 7DB.
How about a quick pizza? Nothing like a carb and cheese load to get you back on track. For pizzas in central London, I suggest you head to Pizza Pilgrims in Soho (two sites: 11 Dean Street, W1D3RP; 11 Kingly St, W1B5PW), Polpo at Ape and Bird, 142 Shaftesbury Avenue, WC2H8HJ, or Franco Manca at 98 Tottenham Court Road, W1T 4TR).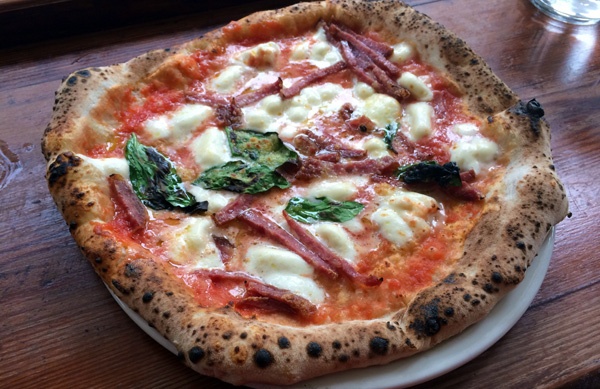 Finally, I find the Bombay Cafe themed Dishoom in Covent to be restorative. 12 Upper St Martin's Lane, WC2H9FB
Booze
Perhaps you've simply had enough of shopping and want to drink your sorrows away. Or maybe you figure things are going so badly, you may as well let alcohol make the decisions for you.
Well, there are no shortage of places to drink in central London. But some places are better than others.
For beer, try Brodie's Old Coffee House, 49 Beak Street in Soho or the Cross Keys at 31 Endell Street, Covent Garden; The Lyric at 37 Great Windmill Street; The Harp at 47 Chandos Place; or the Craft Beer Co. at 168 High Holborn.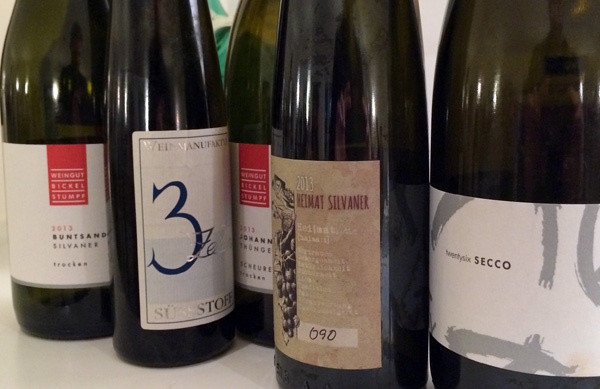 For wine, look up The Remedy, 124 Cleveland Street, W1T6PQ; Shampers in Kingly Street Soho; 10 Cases at 16 Endell Street in Covent Garden; Compagnie des Vins Surnaturels, in Neal's Yard, which is also in Covent Garden, WC2H9DP.
Related Reads
Things to Do in London at Christmas
Top Beauty Advent Calendars for 2014
Christmas Dinner in London - Who Said it Has to Be Turkey?
____
Find inspiration in our Christmas Gift Shop.
BY: Edward Smith
Click here to see more articles by Ed...Ed Smith used to be a lawyer but retrained as a chef and now cooks and writes for a living. Based in London, Ed writes for various publications, including his blog, Rocket and Squash, and was shortlisted in the 'Best Online Food Writer' category of the 2013 Fortnum and Mason food awards. Ed eats too much. Click here to see more articles by Ed...