Discover London Markets - Eat Your Way Around
BY: Natalie De Luca |
17 Sep 2014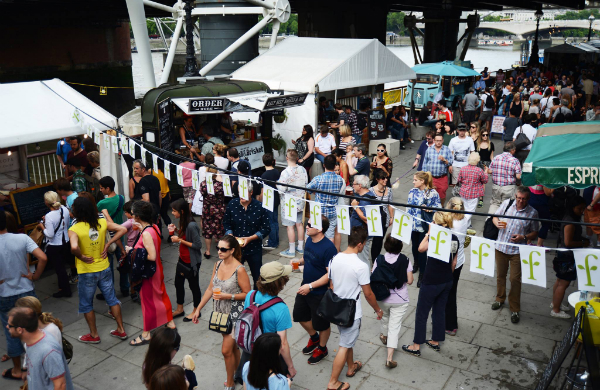 For foodies in London, it's never been a better time to explore. With over 17,000 restaurants listed on Tripadvisor at last count, London has a bewilderingly high number of choices for food. Then there's the numerous pop-up and permanent food markets across the city making for a perfect photo op and an al fresco lunch. In attempt to give you a jumping off point for your exploration of London's food scene I'll talk you through a few of the must-visit food markets.
Maltby Street Market
Maltby Street Market is by far my favourite market in London, this little gem keeps growing every time I return. There's a mixture of permanent eateries tucked under the railway arches, but the real fun is visiting on Saturdays and Sundays when the stalls line both sides of rope walk. A mixture of fresh produce to take home and cook with, and hot, cooked in front of your eyes street food make up this vibrant market in Bermondsey. Favourites include African Volcano, Craft Coffee and Tozino.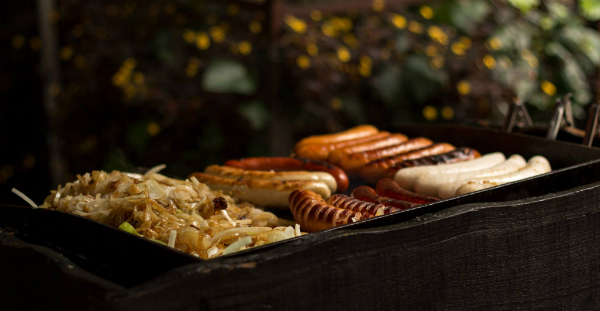 Photo courtesy Maltby Street Market
The Real Food Market
Nestled behind the Royal Festival Hall, this weekly food market runs all year from Friday to Sunday. The focus at this food market is on vendors who sell sustainably and ethically produced food and drink. You can feel wholesome as you tuck into your burger knowing that you're doing your bit for small producers and independent traders. Expect to feast on anything from smoked salmon, to ice-cream to cured meats and cheeses.
Brockley and Wapping Markets
Lewisham College car park is the home of the award winning Brockley Market, which is open every Saturday from 10am – 2pm. Taking the model of a focus on locally sourced produce, from fruit and veg to artisan breads, this summer saw the opening of Wapping Market from the same team. Wapping market sits next to the hydraulic power station and runs every Sunday from 10am – 2pm. As well as the fresh produce available to take away there are vendors serving quality breakfasts and brunches at both sites.
Sunday Up Market
Brick Lane and neighbouring Spitalfields are a must visit for any local or visitor to London. My advice would be to head to the area on a Sunday when the Up Market is in full swing at the Old Truman Brewery. It's indoors for a start, which, with the ever unreliable British weather is handy all year round. It also offers the opportunity to browse arts, crafts and clothing with eating some top notch street food. Having first opened in 2004 this is a long established market, and for good reason. You'll be able to feast on anything from freshly made sushi to curry and you can buy yourself some cakes to take home for when the appetite returns!
Cover image courtesy of The Real Food Festival.
Related Reads
Upmarket Seafood That Won't Break the Bank
Food Markets in London - Recommended by Top Chefs
An Expert Shares His Tips to the Best Seafood in London

____
Check out our deals for food shopping in London.
BY: Natalie De Luca
Natalie De Luca is a life long Londoner and editor of the South London Blog. Started in 2012 out of a desire to explore new places and share these discoveries for others to enjoy. The South London Blog was awarded the 'Highly Commended' prize at 2014's UK Blog Awards.