Eating Out in Glasgow - Find the Best BBQ
BY: Emma Mykytyn |
8 Sep 2014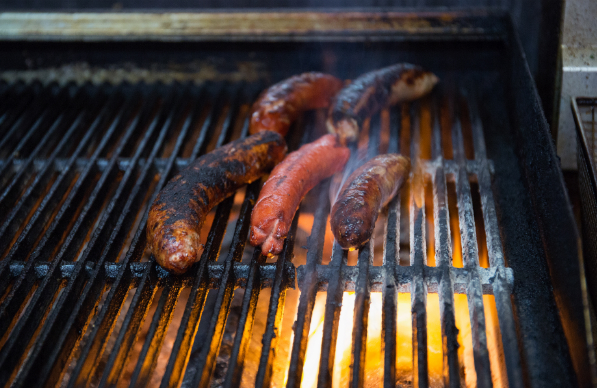 American barbecue is a trend that just keeps getting more popular in Glasgow. Get yourself round to some of these places for some top notch food that you can pretend you've cooked over an open fire. No BBQ recipes here, just the best Glasgow BBQ food around.
Smoak
Near to Kelvingrove Park (handy for running across, grabbing a snack and then returning to bake in the sun some more), their food is also available inside Pivo Pivo on Waterloo Street. Oak-smoked tender meat with a mouth watering variety of dishes such as beef brisket, pulled pork, burgers, tacos and the latest thing – "poutine" (that's cheese curds and gravy over fries - a Canadian dish). Delicious food, grab some and head to the park, or if it's the usual Glasgow weather, you can sit in with a drink.
61 Old Dumbarton Rd, City Centre, Glasgow G3 8RF
Dennistoun Bar B Que
Rough and ready like the deep south in the posters adorning the wall. This ex-kebab shop still has the kebab shop chic counters with the addition of some school tables and chairs. The price and service in Dennistoun is east-end. The brisket is one to drive over for and the burgers are good and you're keeping a local butcher happy. No fancy wax paper or baskets here, just good grub (although the towering pulled pork looks like a work of art!)
585 Duke Street, Glasgow, G31 1PY (read more about Dennistoun in The Best Burgers Around)
Buddy's Bar and Grill
The one that started it all - well, the second one - it started out as a takeaway along the road on Skirving Street. Buddy's have now progressed to a 60-seater restaurant. Even then there was still a wait for tables, however you won't be waiting long. A huge selection of ribs, burgers, pulled pork, as well as brisket and poutine on the menu.
677-681 Pollokshaws Road Glasgow G41 2AB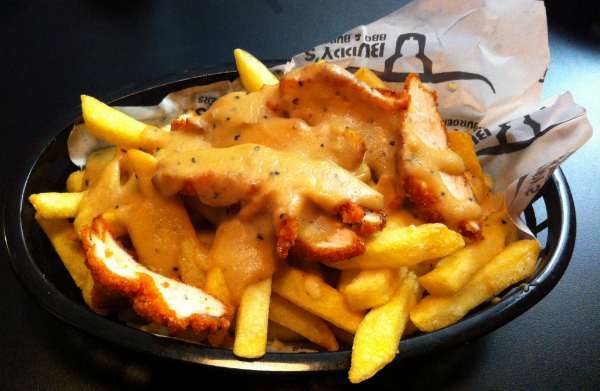 Cottiers
From Friday to Sunday during the summer, the grill is fired up in Cottiers and ready to go outside this gorgeous looking old church in the west-end. Running from noon until late in the evenings, there's usually marinated chicken, lamb koftas, steaks as well as the usual burgers and sausages. There is an outdoor bar, so there's no need to move inside if the weather is here.
93-95 Hyndland Street, G11 5PU
Love your BBQ food? Tweet us your best spots in Glasgow! @GrouponGuide_UK
Related Reads
6 Delicious Comfort Food Dishes in Glasgow to Try
The Best Restaurants in Glasgow
Buckfast Ice-Cream and Bloc-Rocking Pizzas at BLOC+ Bar
___
Find a deal for restaurants in Glasgow.
BY: Emma Mykytyn
Emma is a freelance writer living in Glasgow. Loving all things food, she started her own blog, Food and Drink Glasgow, to record her dining experiences in and around Glasgow. The blog showcases the best of Glasgow as well as Edinburgh and some choice picks of Europe. With the top spot on Urbanspoon for Glasgow as well as a BBC Good Food Show Blogger spell under her belt, there's not much she hasn't tasted.