Eating Out on Valentines Day London - A Survival Guide
BY: Rejina Sabur-Cross |
6 Feb 2015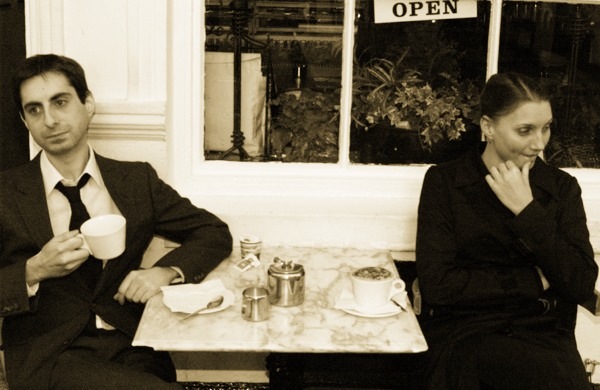 I've never celebrated Valentines day in my entire life, and I'm sure I'm not alone in feeling quite strongly that, whether you're in a relationship or not, there can be nothing worse than spending a desperate evening in a restaurant surrounded by other couples all frantically conforming to a socionormal yet deeply unimaginative concept of romance, as dreamt up by a greetings card marketing exec. The very notion of rabid violinists roaming up to the dining table when I've got pasta sauce splattered all over my best frock or being forced to negotiate with some emotional blackmailer out to make a quick fiver by flogging flaccid red roses is enough to send anyone into the coldest of sweats. Call me cynical, but I firmly believe that romance should happen on my terms, and not Hallmark's.
If you're inclined to agree, if you think pink champagne and sitting in a room decked out in a riot of nauseating heart shaped balloons is a pretty sorry way to spend an evening, then it might be worth trying the following:
Communal Dining
Communal dining is a great way of avoiding those intimate tables for two. Try a supperclub, a table at Ottolenghi or if all else fails, the tables in the tiny space at Honey & Co. are so close together you may as well be sitting on your neighbour's lap. Ditto going for a bowl of hand-pulled noodles at Koya.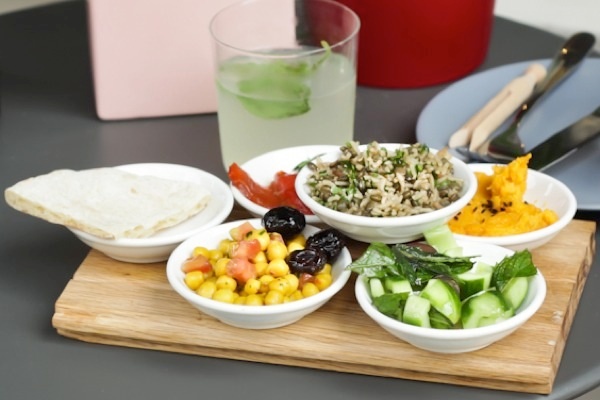 Party Atmosphere
there's nothing like a raucous atmosphere to kill any chance of intimacy stone dead. A table in the middle of Smoking Goat or Polpo should do the trick - and the food is way more delicious than anything you're likely to get in a more "intimate" setting.
Pop-ups
Pop ups are as unromantic as you can get, what with all that queuing and barbecue smoke. The deep fried sea bass at Somsaa is definitely worth standing in line for, and the food is garlicky enough to keep any chances of snogging firmly at bay.
Say it at the Bar
Nothing says "I don't love you" quite like sitting at a bar area. Pull up a stool at Barafina, Copita (which has recently opened a branch in Whitechapel) or Pizarro and you should get the message across loud and clear.
Valentines Charity
The very best of the anti valentines brigade, the Drapers Arms has promised that this year (and every year that it's needed) they will donate all their takings on Valentines night to a women's charity (last year it was Refuge). If that's not a completely excellent reason to drown your sorrows I don't know what is.
Speed Hating!
There's also a "speed hating" event where you can find a potential partner via all the things you despise in common or take your chances with a game of "blind hate". If all else fails, you can always just forget the whole idea of eating out and stay in. In fact, forget your soppy cards and heart shaped chocolates and give me an episode of Broadchurch and a Chinese take away any day.
Related Reads
5 Great Value French Restaurants in London
10 Foods to Avoid in a New Relationship
____
Find gift ideas for Valentine's Day
Find a deal for unromantic restaurants in London.