Editor's Picks - Bulletproof Coffee, a Summer Recipe and #Foodporn
BY: Emma Toner |
25 Jun 2014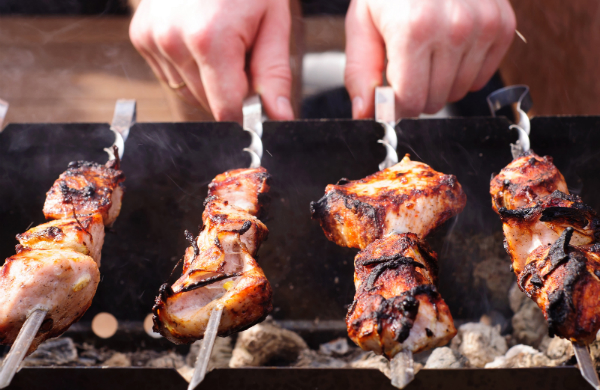 Hi Everyone
Emma here, as some of you might know, I'm slightly addicted to reading and drooling over food blogs - luckily it's part of my job so it's all good! Here are some of the articles that I've been reading this week.
Trend
You may or may not have heard of the current craze at the moment for Bulletproof coffee. The founder, Dave Asprey advocates putting butter into your coffee (insane you might say!) and claims that the health benefits are unlimited. I haven't gotten as far as putting butter in my coffee, but I have tried coconut oil as a substitute for milk in coffee and it's delicious, trust me!
Recipe
Summer has finally hit and barbecues all over the country are crying out for something different to adorn their scorching grills rather than the typical burgers and sausages. Why not try this zingy recipe for Lime, Mint and Chilli Chicken Kebabs by the blog Feeding Boys and a Firefighter. Your barbecue (and tummy!) will thank you for it.
Article
Do you take pictures or 'food selfies' as they are known when you are in a restaurant? They are apparently frowned upon by Michelin starred restaurants but loved by hipster joints who are dying for you to Instagram their food. Tom Cenci is the head chef at Duck and Waffle, one of the most popular restaurants in London, he also blogs. Read his opinion on 'that dreaded food selfie', #foodporn and how social media has helped Duck and Waffle here.
By Emma Toner
P.S. Check out my favourite article on City Guide this week - it's about where to get wild and foraged food in Manchester without getting your hands dirty!