Four Southside Style Treasure Troves
BY: Laura Pearson Smith |
10 Mar 2014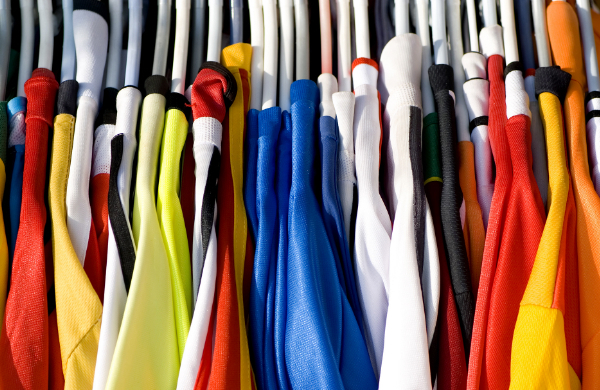 We all love unique fashion, and that's exactly what you'll find in one of Glasgow's most upmarket suburbs- East Renfrewshire in the city's Southside. Most consider it to be just a collection of smart middle class houses and expensive delicatessens - but this is where I grew up, and it is a fashion haven for a style magpie like me.
Redress
One of my favourite stores, where you can pick up some real gems, is Redress in Williamwood. It is just across the road from Williamwood train station (a short 25 minute train journey from the city centre). Redress sells pre-worn designer fashion and accessories; but they have very strict rules as to what they accept for sale. Everything must be less than a year old, and only have been worn gently. Even if you aren't buying, it's a great place for a treasure hunt- my best find is an immaculate Hermes silk scarf with its original box and ribbon for £49. That is something to snap up in a heartbeat. At its standard pricetag of £250 plus, not so much.
Tickety Boo-tique
A ten minute walk from Redress to Clarkston Toll brings you to new store Tickety Boo-tique. Aside from its adorable name, it also sells stunning clothes that are very on trend and fashion forward, from collections that I have not seen anywhere else in the city. From cosy woollen jumpers to smart tailored dresses, you'll find everything you need for an original look that will make you stand out from the crowd. They also sell a fabulous range of statement necklaces from brand Eliza Gracious to add that finishing touch to your outfit.
Silks
Also within walking distance (although around 25 minutes) is luxurious lingerie boutique Silks in Netherlee. I never feel an outfit is complete without some pretty underwear underneath, and shopping here with its personal service is so much more relaxing than a busy city centre department store. They stock a vast array of lingerie and nightwear brands including the high-end DKNY and La Perla, alongside a lot more affordable options such as Freya.
Gavin Crawford
At the other side of East Renfrewshire, in Newton Mearns' The Avenue shopping centre, is Gavin Crawford . It's an Italian leather handbag boutique that stocks hundreds of unique handbags you'll be hard-pushed to find anywhere else in the country. Some can be quite garish; but if you take the time to look through, you'll find several that give Mulberry and Miu Miu a run for their money for a quarter of the price. There are some real style surprises and bargains tucked away, and you'll find me in there rumaging on a Sunday afternoon.
Redress
51 Eastwoodmains Road, Williamwood, G46 6PW Opens 10am-5pm Tuesday to Saturday, and 10am-3pm on Monday
Tickety Boo-tique,
1 Helena Place, Busby Road, Clarkston, G76 7RB Opens 10am-5.30pm Monday to Saturday, and 1pm-4pm on Sunday
Silks
663 Clarkston Road, Netherlee, G44 3SE Opens 10am-5.30pm Monday to Saturday
Gavin Crawford,
The Avenue, 250 Ayr Road, Newton Mearns, G77 6AA Opens 9am-6pm Monday to Saturday, and 11am-5pm on Sunday
What are your favourite shopping haunts in #Glasgow @Groupon_UK #grouponguide
____
Check out our deals for shopping in Glasgow.
BY: Laura Pearson Smith
Laura Pearson-Smith is from Glasgow's Southside. She is a lover of luxury, yummy food and all things pretty. She founded, and is editor of luxury travel online magazine Stylecation, and blogs at her own lifestyle blog A Life With Frills. She has written countless fashion, beauty and travel articles for various publications including The Huffington Post. If you want to know the best Chinese restaurant in Glasgow, where to get a vintage Chanel handbag or the city's best facial, she's your girl.