Glasgow Brunch Ideas for a Lazy Sunday
BY: Emma Mykytyn |
13 Jun 2014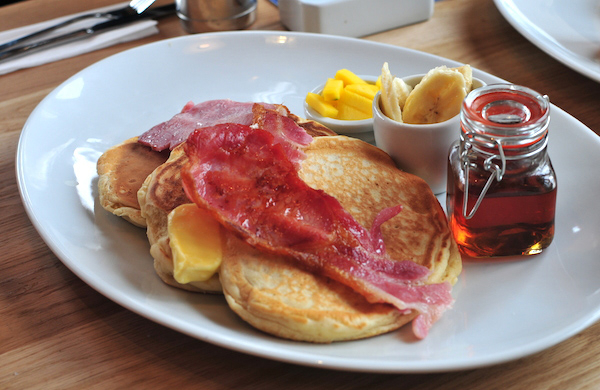 From the traditional to the decadent it seems that Glasgow has got Sunday brunch covered. Here are some Sunday brunch ideas for the laziest of days when a bowl of cornflakes at home on the couch just isn't going to cut it.
TriBeCa
Tribeca channels a taste of New York (just look at their name) in their breakfast which contain favourites such as pancakes, eggs benedict and of course bagels. Their five egg omelettes are famous (and HUGE). There are plenty of other options on their menu, but book a space as it gets busy fast.
102 Dumbarton Road, G11 6NX and 1 Fenwick Road, Glasgow, G46 6AU
Stravaigin
Stravaigin runs ahead of the pack with a different take on breakfast and brunch. Here you can try spicy Indonesian nasi goreng or devilled kidneys, and their eggs benedict served with chili hollandaise is a pleasant surprise. For the less adventurous there are full Scottish and vegetarian options available.
28 Gibson Street, Glasgow, G12 8NX
Gusto & Relish
Heading Southside, Gusto & Relish have home-made gourmet sausages and black pudding from rare breed piggies to liven up their Sunday brunch offerings. Corrie Mains free range eggs and Loch Fyne Salmon are also on the menu. They also offer lots of local produce to support jobs in the area.
730 Pollokshaws Road, Glasgow South Side G41 2AA
Coia's Cafe
The East end institution of Coia's Cafe has been on-the-go since 1928, and with a history like that you know that they must be doing something right. With all the favourites on offer such as Stornoway black pudding and a breakfast croissant as well as delicious ice-creams next door if you fancy something sweeter – check out their Irn-Bru sorbet!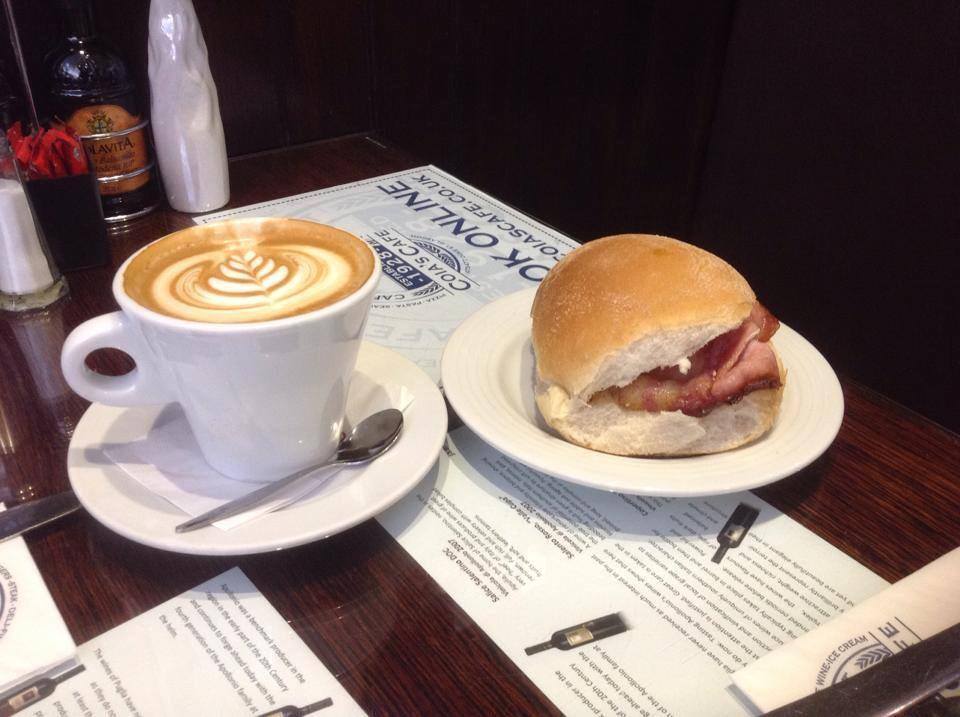 Image Credit: Coias Cafe
473 Duke Street, Glasgow East End G31 1RD
Hotel du Vin
Looking for something a bit special? Head over to Hotel du Vin. They have a four course brunch menu for £24.95 which includes soup of the day, then unlimited visits to their 'French Market' table with delights such as fresh seafood, charcuterie and pâtés before your main course arrives. Whether it be a roast, steak, burger, salmon, haddock or vegetarian ravioli, they're all delicious! If you still have some space left, then a choice of pudding is available too. I don't think they include a sofa to crash-out on after the meal.
1 Devonshire Gardens, Glasgow G12 0UX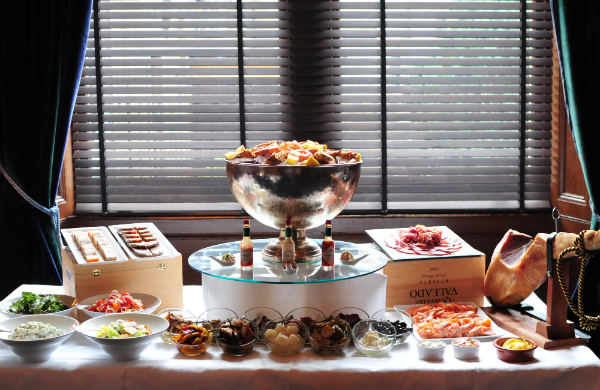 What an array of Sunday brunch goodness. There really aren't enough Sundays in the year to do these places justice and try out all the different ideas of what makes a Sunday brunch. It seems that Glasgow has some interesting ideas (chili hollandaise?!) and is blazing the trail for other cosmopolitan cities. Our favourite has to be TriBeCa, can anything beat pancakes and bacon smothered in maple syrup?
Do you agree with the list? Do you love to lounge? Let us know at @Groupon_UK #grouponguide Join the conversation, let us know your favourite places for a lazy brunch.
____
Check out our deals for restaurants in Glasgow.