Glasgow Cinema - The City's Starring Role on Screen
BY: Ann Nugent |
7 Apr 2015
Flesh-eating Zombies and predatory Aliens – not your usual Glasgow clientele (unless you've been unlucky enough to encounter the post-clubbing apocalypse of Sauchiehall Street at 3am on a Saturday night) – but a more common sighting, certainly in the last five years thanks to the film industry's burgeoning love affair with the city.
World War Z
Whilst certainly not a stranger to both the big and little screen ("There's been a murderrr" in Glasgow for some years thanks to Taggart - the UK's longest-running police television drama), it was perhaps Hollywood heartthrob's Brad Pitt's revival of the Zombie genre in World War Z that turned the attention of global filmmakers to Glasgow, when in 2011 his production company swapped out Philadelphia for the city's George Square and a stampede of ravaged zombies – the scene even made the film's trailer and a star was (re)born.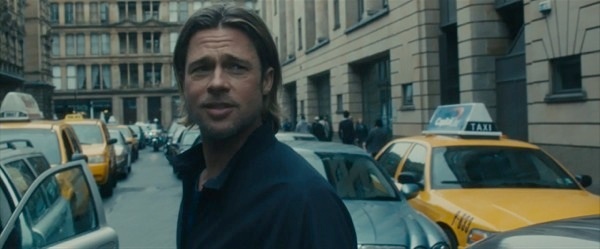 The City as a Stunt Double
Since then the city has played stunt-double for San Francisco, London and rather cheekily for Scotland's 'other' major city, Edinburgh. With an impressive list of stars traversing its streets including Halle Berry, Scarlett Johansson and local Scottish A-Listers Ewan McGregor and James McAvoy.
"Glasgow is very versatile. There are parts that look futuristic, parts that look historic and parts that look post-apocalyptic," comments movie critic Graeme Virtue. "The city can be both distinctive and non-specific, so you get big Hollywood movies swooping in to use it as a stand-in in for other cities. I prefer the films that use it whole-cloth, where the city itself becomes a character, like Neds, Red Road or Ratcatcher.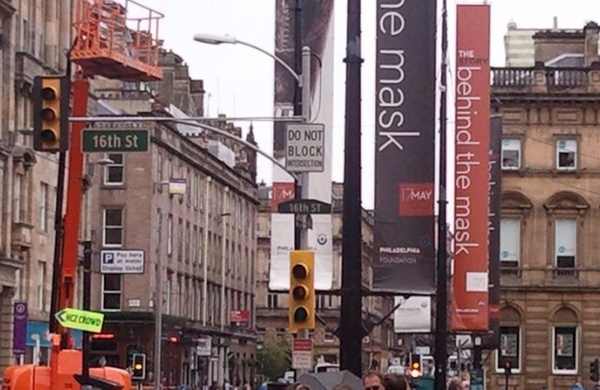 Glasgow's George Square transformed into Philadelphia for World War Z
"World War Z was a big deal for the city, of course - in that everyone in the city knew that Brad Pitt was in town so lots of people went down to George Square to check out the production – it made the idea of Glasgow being an active film location more concrete for the people who live here, and probably increased the local box office for the movie. But in terms of a defining moment, I think Under The Skin, which was made roughly at the same time, has put Glasgow on the world stage, with one of the most recognisable actresses in the world, Scarlett Johansson, interacting with very authentic locals and walking around very pungent locations."
Watch out for Glasgow in:
Under the Skin
Set on the streets of Glasgow, Scarlett Johansson plays an alien seducing random humans to harvest their bodies in Under the Skin. Parts of the film were unscripted and filmed secretly including a fall on the city's Trongate where member's of the public unwittingly helped the actress to her feet, and a scene shot through the crowds leaving a football match at Celtic Park, home of Celtic Football Club, in Parkhead. Some of Johansson's character's victims were real people she picked up from her Van on the streets of Glasgow too who were filmed via an array of hidden cameras.
Cloud Atlas
An existential sci-fi of sorts, this clever film interweaves tales that transcend time. Glasgow plays three roles in Cloud Atlas: 1936 Cambridge – shot around the grounds of the University of Glasgow, 1973 San Francisco and home to Halle Berry's Luisa Rey, and contemporary London – St Vincent Lane and a violent death.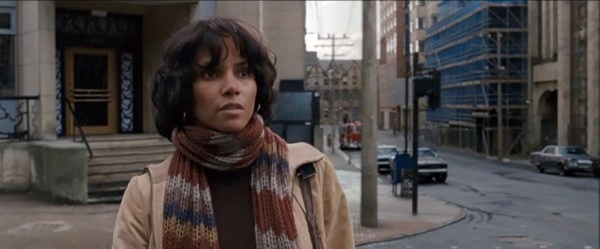 The Fast and The Furious 6
Based in London, but with some seriously impressive stunt scenes shot along the city's Broomielaw (Cadogan Street) – including a Metropolitan Police car being flipped into the air in a key car-chase scene early in the film.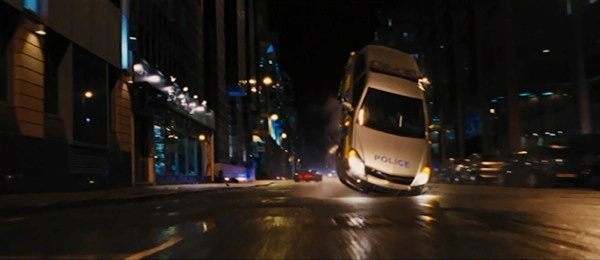 Outlander
Based on the bestselling novels of US author Diana Galbaldon, Outlander follows the adventures of a 20th century nurse, Claire Randall, as she travels back through time from 1946 to 17th century Scotland. Scenes have been shot just outside Glasgow in Doune Castle, Perthshire, Culross and Loch Rannoch as well as in and around Glasgow's George Square.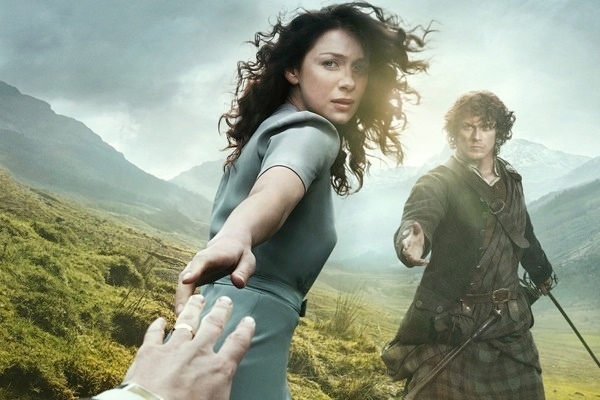 With thanks to Graeme Virtue.
Related Reads
Glasgow Nightclubs - Best Alternative Nights Out
Glasgow Necropolis and More of the City's Most Haunted Locations
Glasgow Tour Bus - Best Unknown Stops
____
Find ideas for things to do in Glasgow.
BY: Ann Nugent
Ann Nugent is a 30-something girl in the city of Glasgow. A freelance style writer and culture insider, Ann established her blog in 2010 and regularly contributes reviews and social commentary across Scottish national and local media titles.