Halloween Party Food to Make at Home
BY: Laura Pearson Smith |
10 Oct 2014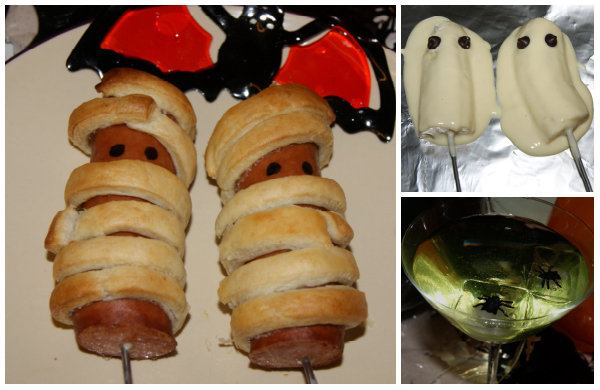 Everybody loves a Halloween party - it's a chance to have fun dressing up and to throw a party. No Halloween shindig is complete, however, without some themed Halloween party food to get your guests into the spirit of the evening. Fun, quick and easy is what you want, and I've been busy in the kitchen cooking up some spooky Halloween food that is simple for you to replicate at your own event.
Spooky Halloween Swamp Juice
The key to the visual impact of this Halloween party food idea is the ice cubes rather than the juice itself. For the juice I just mixed some lemonade with lime cordial to get a deliciously sweet and nastily green liquid. You can always add alcohol for the adults if desired. Serve each drink with two disgusting dead fly ice cubes for a real wow factor. I filled my ice cube trays with plastic flies before topping up with water and popping in the freezer to harden. You could also make ice cubes with gummy worms inside for the kids too.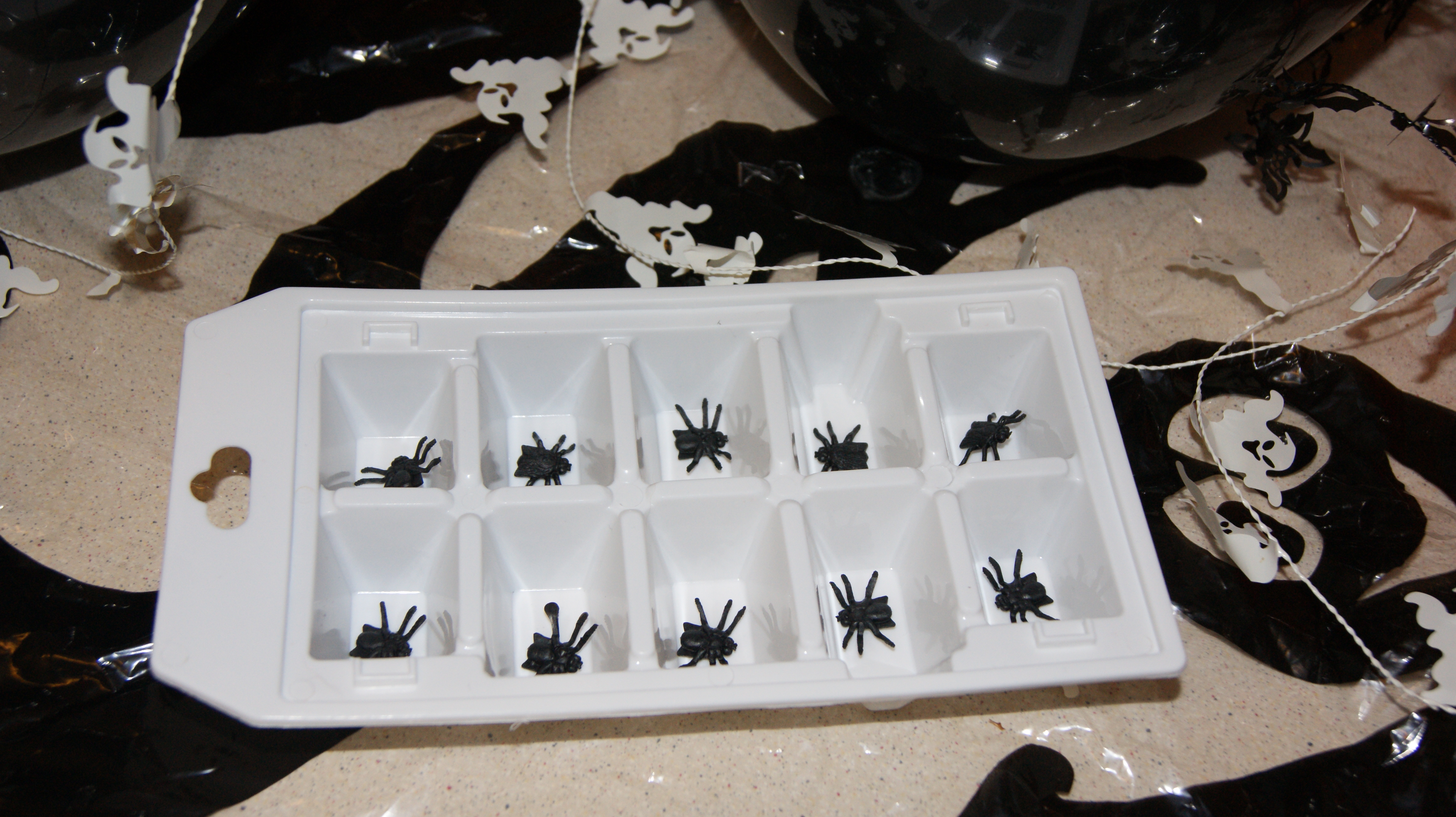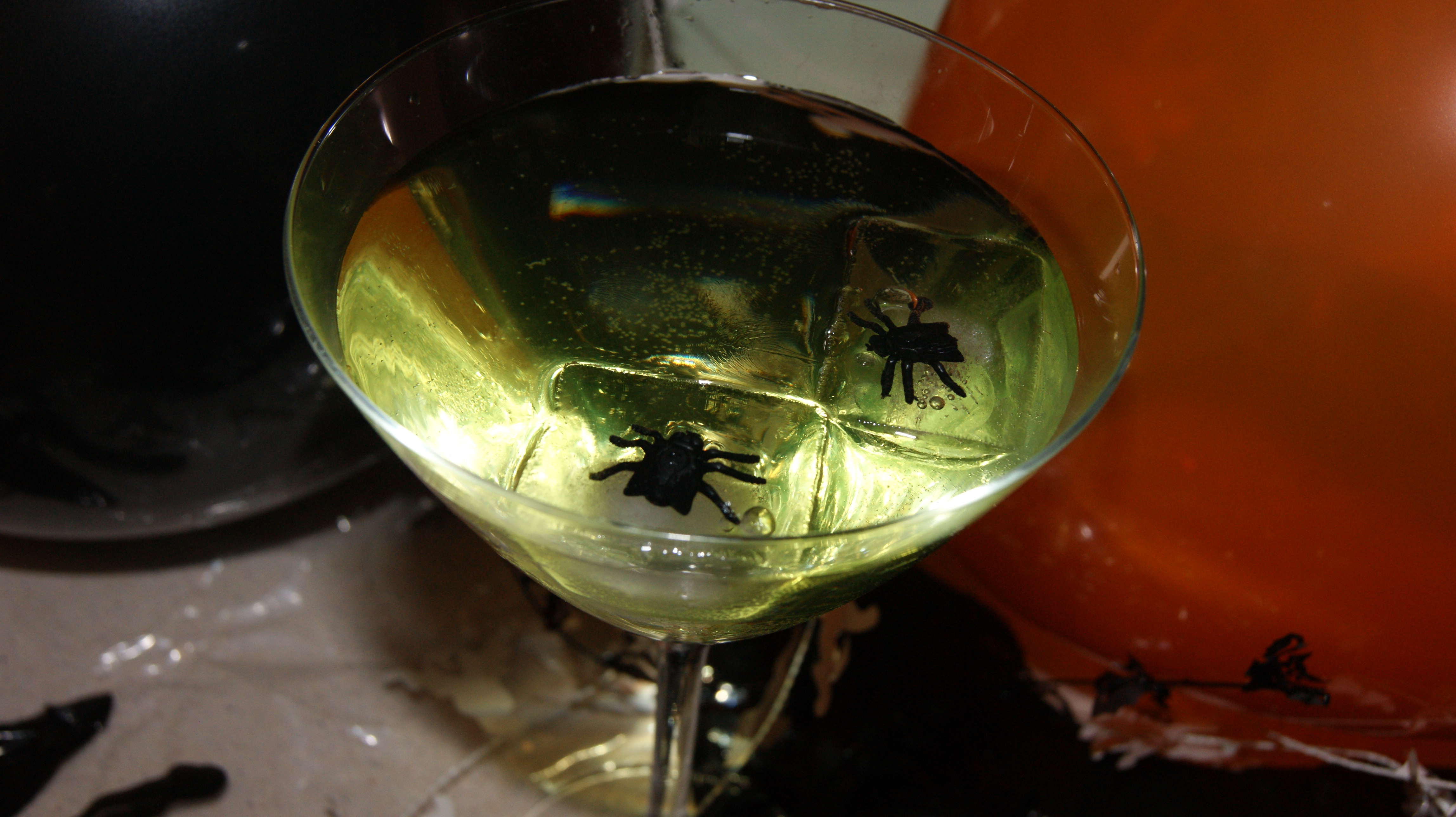 Mummified Hot Dogs
For this fun recipe you need jumbo frankfurter hot dogs (which you halve) for easy-to-manage finger food. You'll also need some ready-made puff pastry sheets which you need to cut into thin ribbons. All that needs to be done then is to wrap your hot dogs with the puff pastry ribbons to look like mummies, and stick in the oven to bake until they are golden brown. These make great looking Halloween party food treats that have no need for a hot dog roll.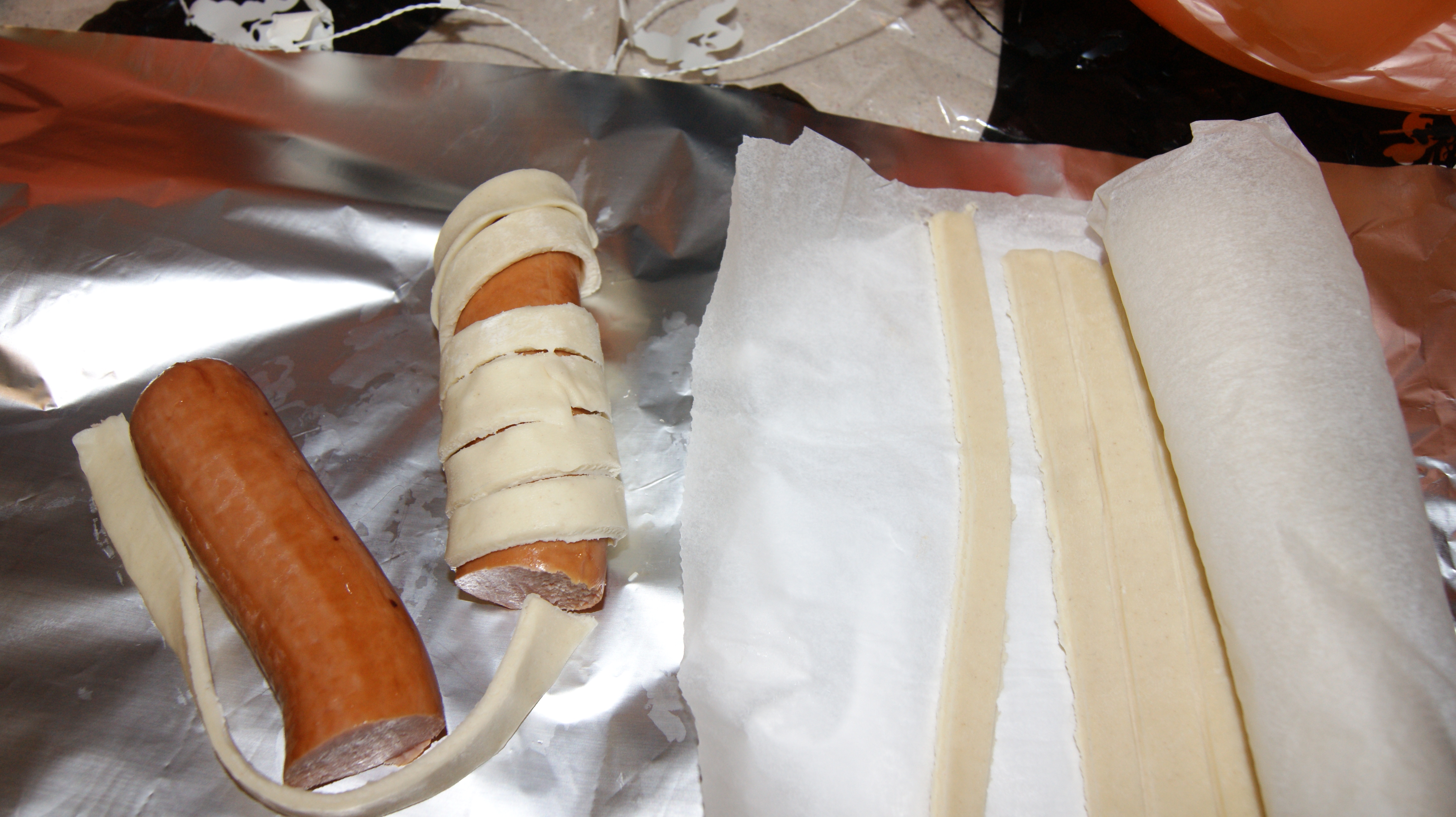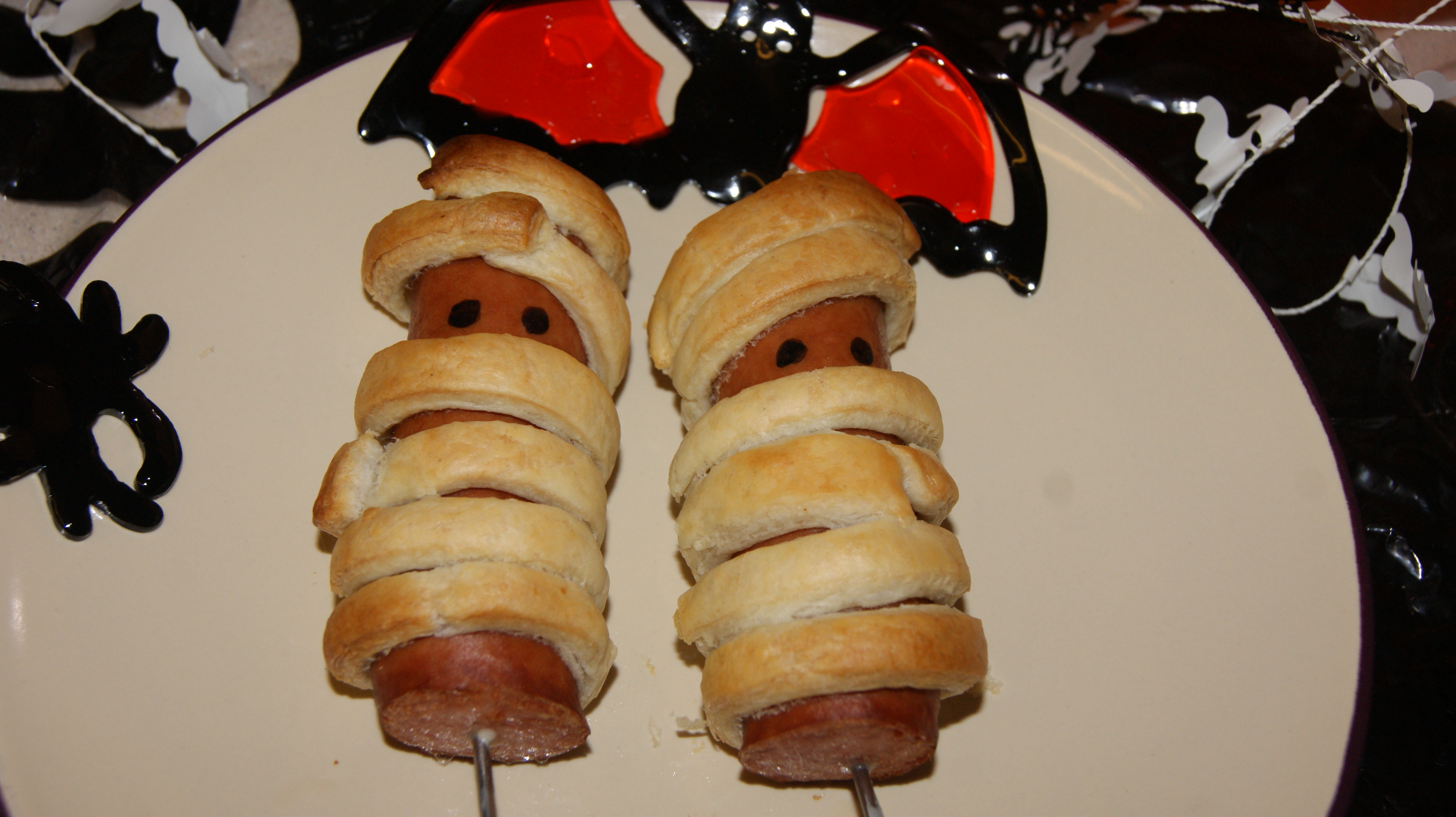 Chocolate Ghost Pops
These are yummy treats that both kids and adults will love. It's also a great way to make fruit-phobic children eat something nutritious. First you need to take a large banana, peel it, and slice it long-ways down the middle. Then half each in two so that you have four flat pieces. Stick a skewer up from the cut bottom to the tip and then dip in melted white chocolate. You want the chocolate to run off the banana a bit so that the ghosts look wavy. Finally, all you need to do is stick some dark chocolate chips on for eyes, and put in the fridge to harden.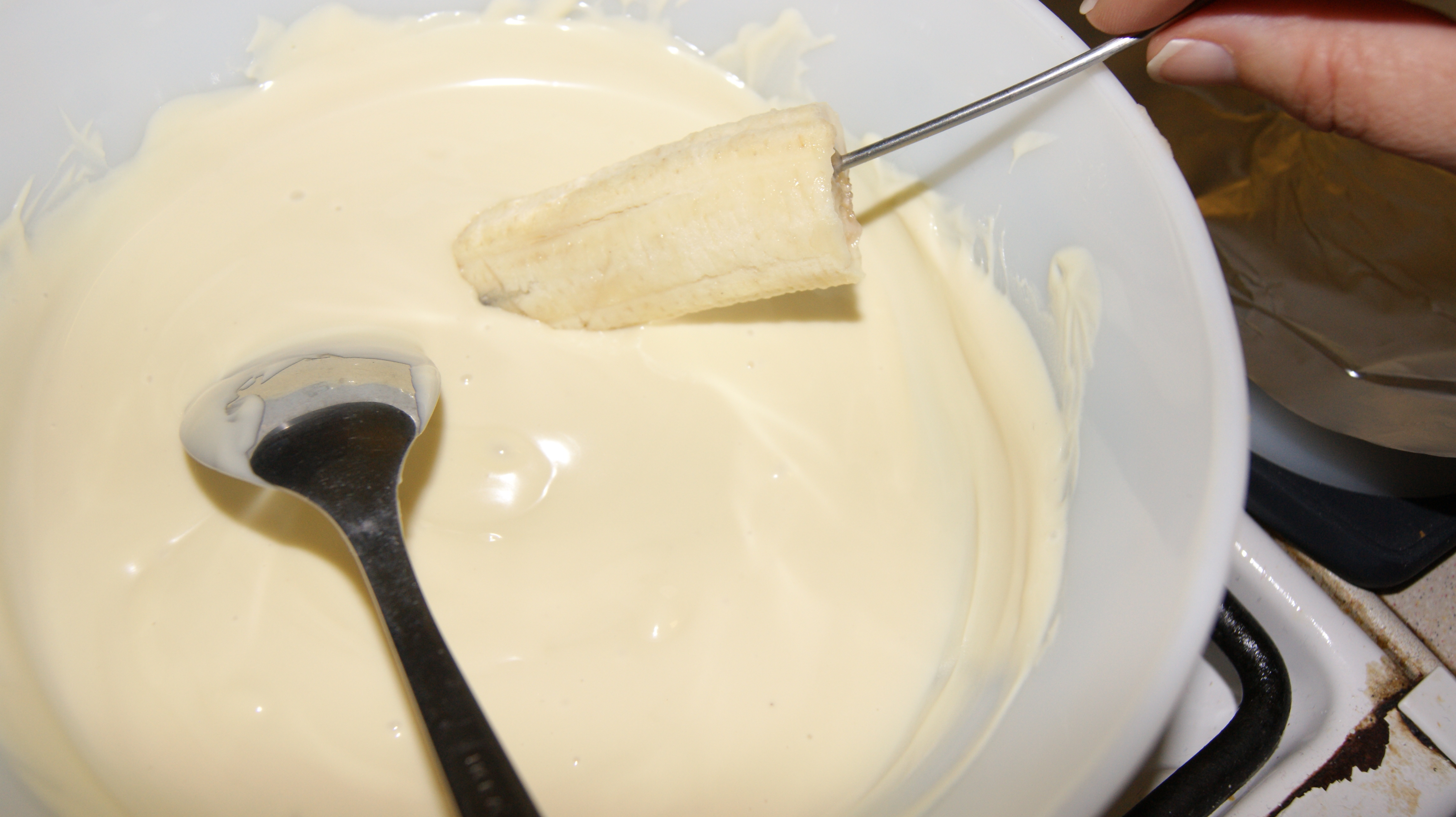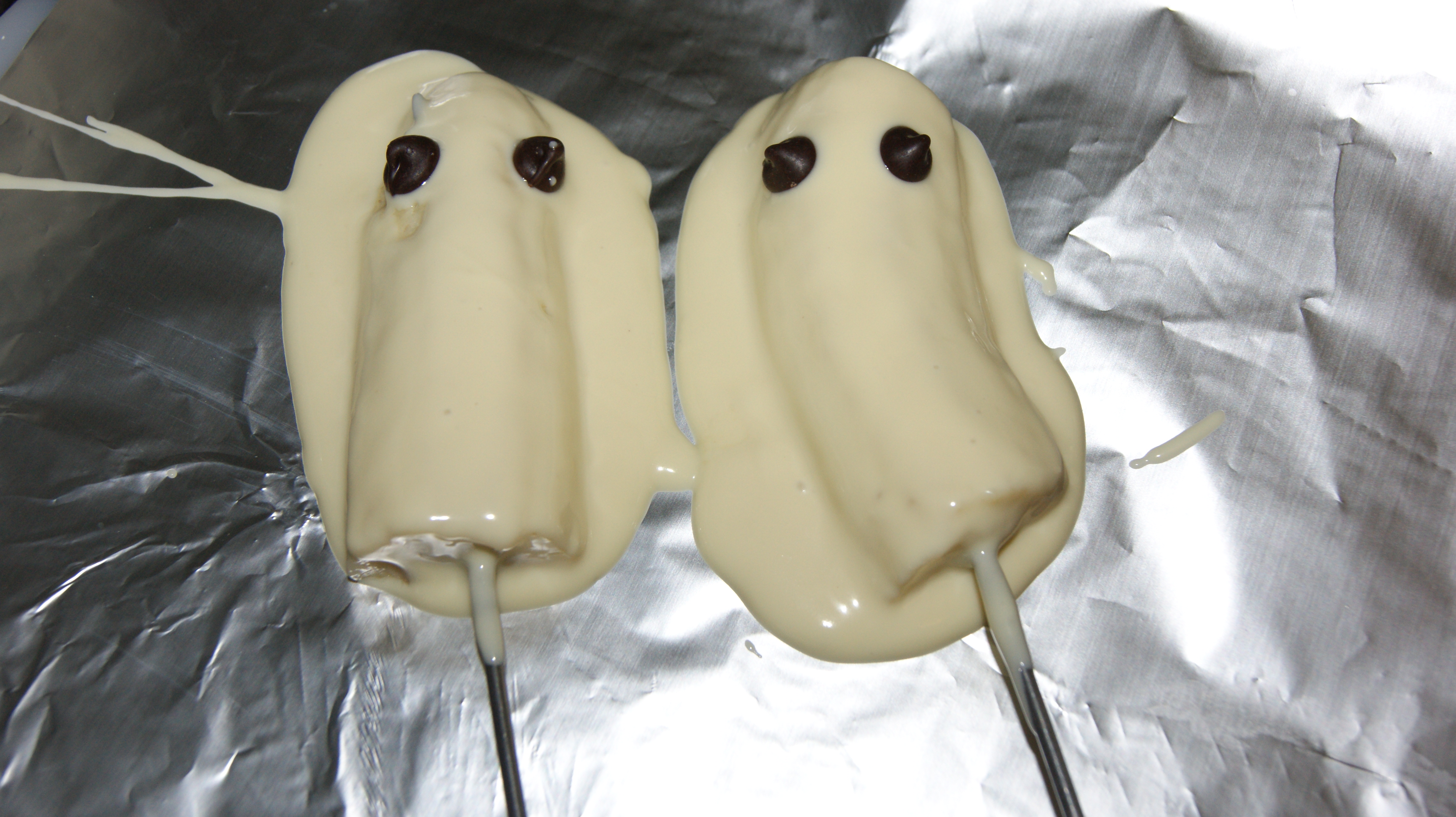 Chocolate-Covered Strawberry Pumpkins
In a similar vein to the chocolate covered bananas, you need to melt some white chocolate again. However, before you dip the strawberries in this time, add a little orange food dye to the white chocolate to create a perfect pumpkin-coloured coating. Once you have covered your strawberries in the mixture, add dark chocolate chips to make a fun face decoration and then pop in the fridge to set.
All these Halloween party food ideas are really affordable and quick to create; but also have a great visual impact. They are perfect for all ages, and look as if you have put in lots of effort. You want your Halloween party food to be simple and stress-free so that you can concentrate on winning the best dressed competition.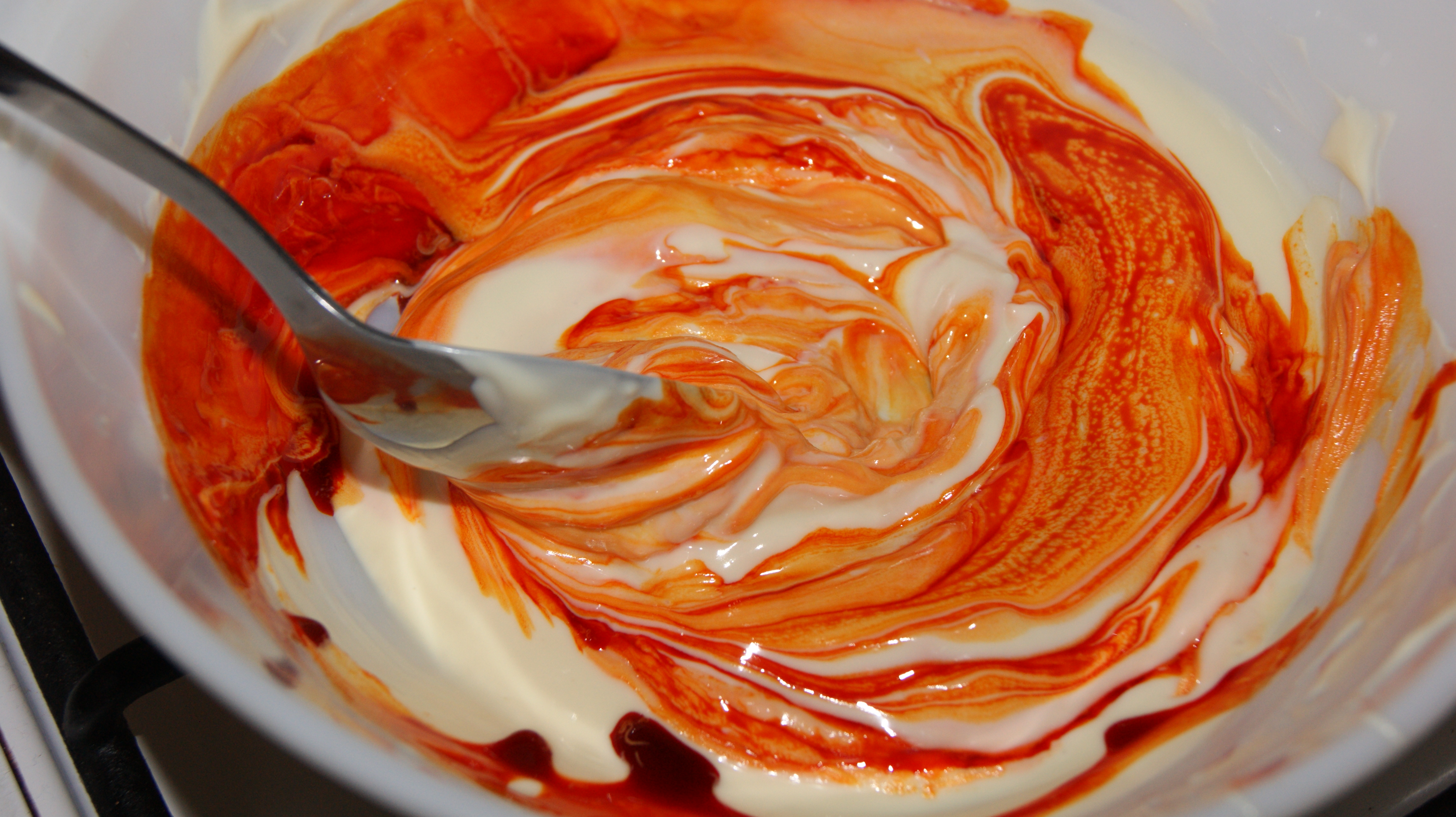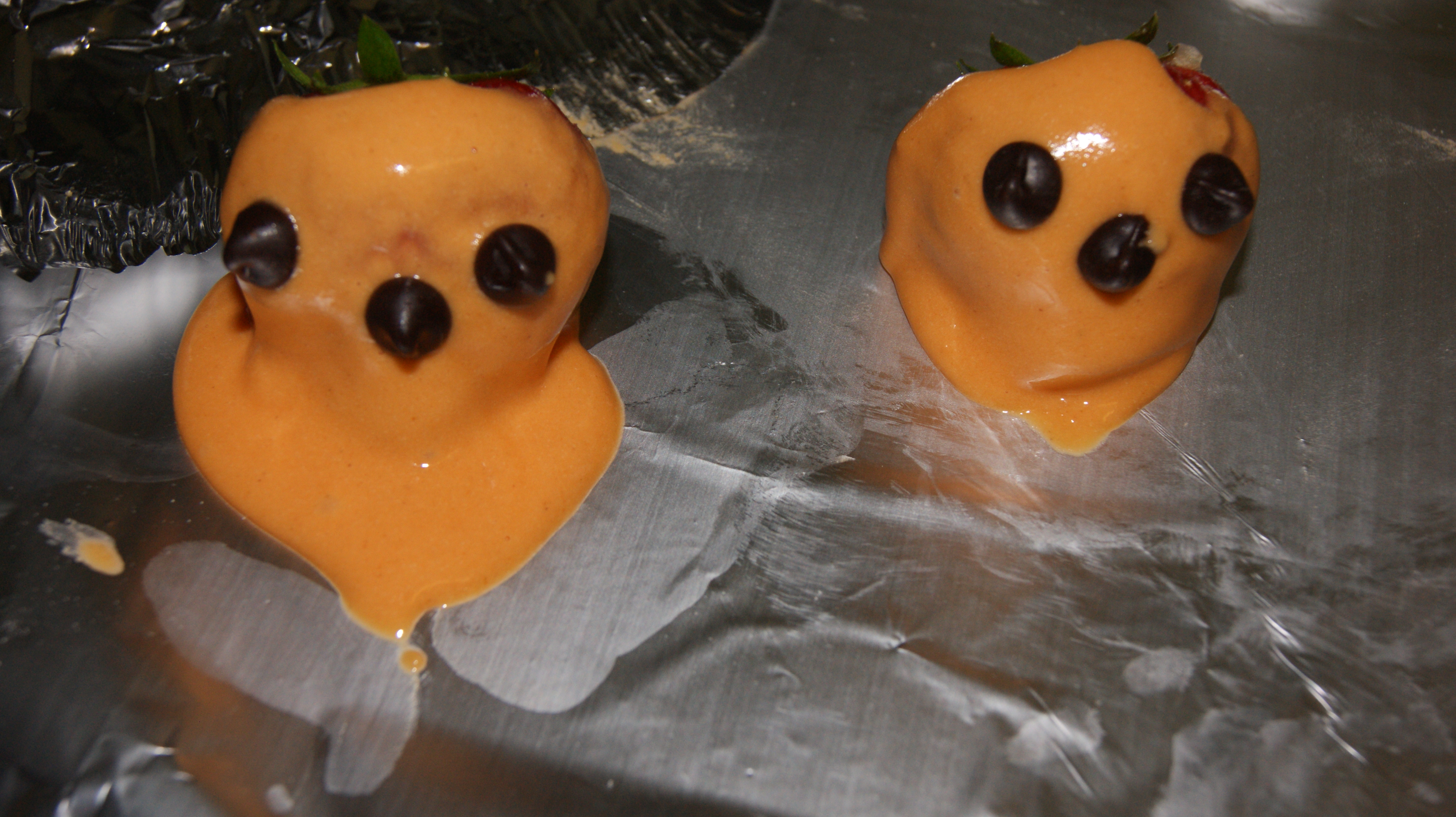 Which party food will you make? Choose here - Which Halloween Party Food Would Impress Your Friends?
Related Reads
Burger Meats Bun Meets Good Times
Stylish and Sweet - Best Cupcakes in Glasgow
____
Find a deal for restaurants in Glasgow.
BY: Laura Pearson Smith
Laura Pearson-Smith is from Glasgow's Southside. She is a lover of luxury, yummy food and all things pretty. She founded, and is editor of luxury travel online magazine Stylecation, and blogs at her own lifestyle blog A Life With Frills. She has written countless fashion, beauty and travel articles for various publications including The Huffington Post. If you want to know the best Chinese restaurant in Glasgow, where to get a vintage Chanel handbag or the city's best facial, she's your girl.