How to Achieve a Kissable Missletoe Smile
BY: Paula Holmes |
10 Dec 2014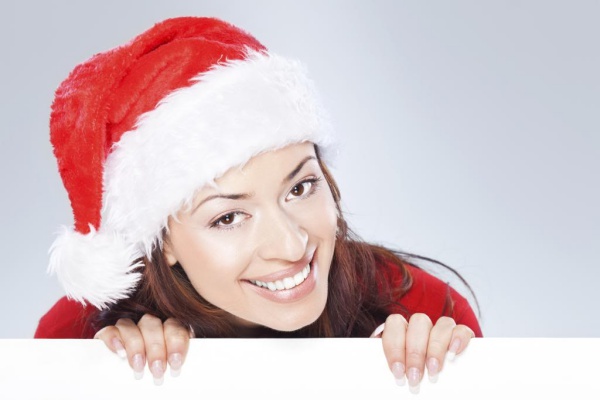 This Christmas you may be hoping to catch the eye of an admirer under the mistletoe. With your party outfit ready what could go wrong? As you make your way over to the mistletoe, I'm thinking Mark Darcy is on the other side. You catch a glance in the mirror. Yikes! No one told you about that piece of spinach in your teeth after dinner. Oh dear.
With the help of Dr N Flora Chigwedere of the Covent Garden Dental Spa here are ten top tips to have your mouth ready for under the mistletoe this Christmas. Flora not only runs her own practice in Covent Garden but she is also a Guinness World Record holder for the largest Oral Hygiene Lesson, after teaching 497 children how to brush their teeth at the one time in Chiweshe, just North of Zimbabwe's capital, Harare. So she sure knows a thing or two about brushing that will have you smiling from ear to ear this Christmas period.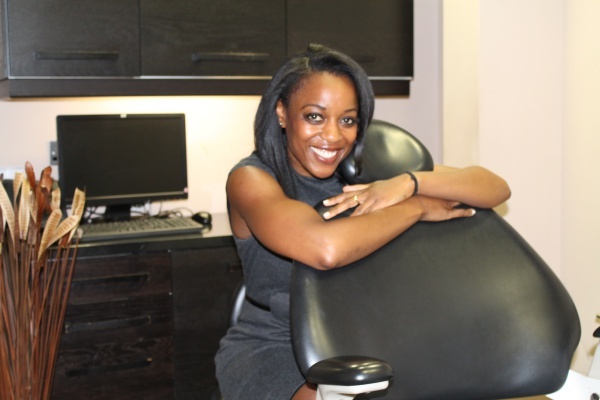 Brushing Do's
Focus on the order in which you address each tooth – a lot of people go into autopilot and don't think about which areas they are brushing so end up missing out whole sections.
Brush one tooth at a time using gentle strokes in a small, circular motion.
Count to three on each tooth. If done properly brushing can easily take two minutes for the upper teeth and two minutes for the lower, so four minutes in total. The minimum you should spend on both is two minutes.
Brush twice daily, in the morning after breakfast and in the evening before bed.
If you know you will be drinking red wine, make sure you brush your teeth beforehand. Red wine loves plaque so they will be sure to stain them.
A common misconception is flossing after brushing your teeth. Make sure you floss before you brush your teeth. Brushing helps to flush all that mobilised debris from between your teeth. Removing debris from between the teeth also creates nice spaces for your toothpaste, hence improving the cleaning.
Brushing Don'ts
Don't use excessive pressure. Pressing too hard is not required as tooth brushing should be a gentle action. Pressing too hard can result in receding gums, abrasion of the enamel and sensitivity.
Avoid abrasive toothpaste as this can result to damage to the teeth.
Invest in a toothbrush holder. Don't leave your toothbrush on the sink top; this is one of the most germ-ridden places in a household.
When you can't get to a toothbrush!
If you can't brush after eating a meal, make sure you rinse your mouth out thoroughly.
If all fails make sure you are carrying some gum. Chewing gum is a good way to stimulate the flow of saliva and help flush away the plaque that can settle on the teeth in between meals.
Covent Garden Dental Spa, 68a Neal Street, Covent Garden, London, WC2H 9PA
BY: Paula Holmes
Paula is the author of The LDN Diaries and for over two years has been writing about fashion, beauty and lifestyle in London. If you are wondering what to wear each season or what the latest must-have beauty product is, Paula will share this in her style guides and beauty reviews. Originally from Glasgow, she now lives in North London where she works as a freelance writer and social media professional. Paula is currently writing her first novel and can normally be found online shopping and enjoying a good cupcake...