GROUPON GUIDE TO MANCHESTER
How to Get the Best out of Charity Shops - a List of Dos and Don'ts
BY: Jess Hardiman |
17 Sep 2014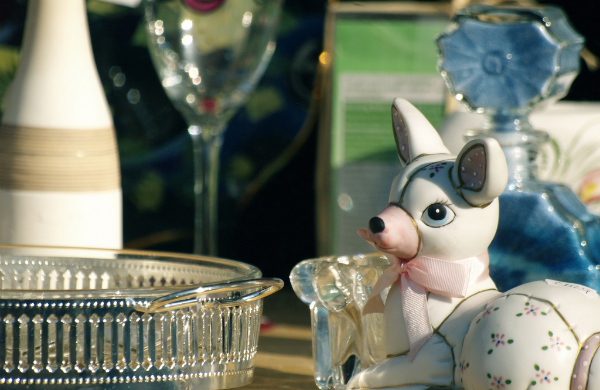 The current boom in vintage pieces has thrust a whole new lease of life into the purpose of charity shops. This, of course, is good news for everyone involved, but here are some dos and don'ts to truly reap the rewards as a customer.
Do shop around. To get really smart, think about the area in which each charity shop sits. If you head to a more affluent area you may find that locals have donated some absolute gems, untouched and perfect, but that by comparison to other shops these items can be quite expensive. If you head to a retirement zone, you may find lots of cheaper, old-fashioned crockery, and in school catchment areas you might find a wider selection of second hand toys and books. Just think about what you're after and monitor your search accordingly.
Do try things on. You'd be forgiven for assuming that something priced at £3 will be a hit whatever the fit, but if it's not right, you can't return it so that's still money down the drain.
Do look for designer garms. You'd be surprised what can be found on the deceptive rails of a charity shop. It may just be a Lacoste polo and Levis 506s – or it might even be vintage Versace. Generally speaking, those collating the stock are well-trained in spotting more sought after pieces, but although these pieces will be priced up, you're still getting a bargain.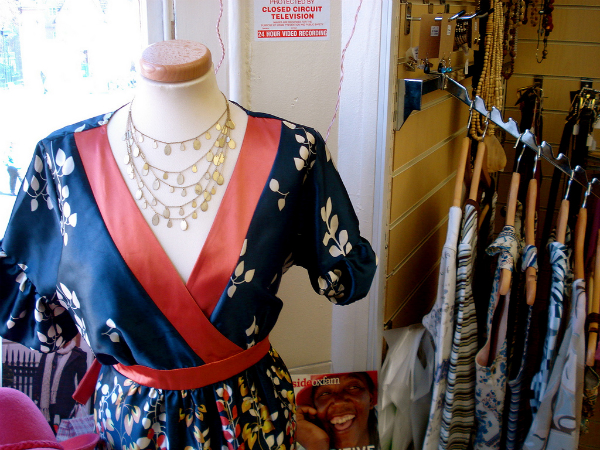 Don't assume an item is a steal just because it's in a charity shop. That's not to say you might be being ripped off, but simply don't fall into the trap of having a romanticised view of how much everything costs. Before getting carried away in a flurry of charity excitement, stop and consider how much of a good deal something is to you personally.
Don't just stick to fashion. Charity shops are also a mecca for homewares, and are ideal for kitting out a house with eclectic kitchenalia, framed pictures and even coffee tables. They're especially good for framed pictures, which add a touch of random charm to any wall space and come with their frame, ready to hang.
Do get crafty. Many of the items in charity shops may have had their heyday in another decade, and therefore certain elements of a piece may need updating. Don't be afraid to get out the sewing box to raise a hem or upgrade a set of tired, plastic buttons into some beautiful new alternatives. However, do also be realistic - if you're truthfully unlikely to make any amends, leave the piece for someone else.
Photo Credits: Telemetry, flickr & wheatfields, flickr
Related Reads
Pre-loved and Upcycled - Interiors with a Difference
Vintage Shopping: The Best of the Fairs
Interview with Gin and Tonic Vintage
____
Find a deal for shopping in Manchester.
BY: Jess Hardiman
A strong believer in both a flick of liquid eyeliner and a sturdy beehive, Jess Hardiman loves to find her style inspiration from unlikely places – whether it's classic French cinema of the 60s or just anyone who can resuscitate lifeless hair. In 2013 she was awarded 'Magazine Journalist of the Year' at the Manchester Student Media Awards, and these days you'll find her over at listings website Manchester Wire or her own blog, where she also enthuses about anything from Woody Allen to a glass of sherry.