Introducing Jessica Hardiman our Manchester Style Expert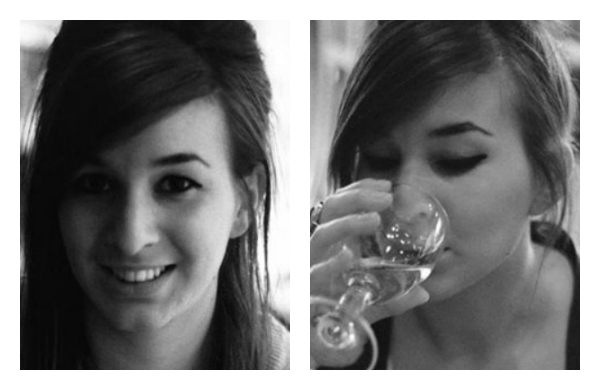 How did you get into writing?
I've always been an avid writer, and when I was younger I used to use it as a form of escapism by writing short stories set in sunnier climes. Nowadays my words tend to stay more grounded, writing about local events for Manchester Wire, musing over food, films, booze and more on my blog and dabbling in the odd bit of copywriting. My style has evolved from whimsically fantasising about life overseas into a playful cynicism about life in the big city, with a few added swear words.
What do you love about Manchester style?
It's got something for everyone, with vintage dens nestled among high street giants and Doc Martens stomping alongside skyscraper heels to prove that we've got both dressed-down street style and dolled-up glamour totally nailed. We also have markets galore, meaning that shopping here is always full of choices.
Any insider tips for getting the best out of Manchester?
Head to Home Sweet Home for the best brunch of your life, before making a dent in their brilliantly kitsch cake selection. If you're in need of a vintage fix, Ryan Vintage on Oldham Street has row upon row of great pieces (plus a separate section of pre-loved homeware on the cheap) and the furniture warehouse on Upper Chorlton Road also offers some truly amazing bargains that often just need a bit of TLC. I love browsing the magazines, books and gifts of the Northern Quarter's Magma and just round the corner you'll find the city's best coffee at North Tea Power. That said, don't be afraid to explore beyond the city centre, there's tonnes going on in the suburbs and surrounds.
Popular Articles by Jessica
Surburban Style - Focus on Chorlton, Manchester
Holey Moley: A Pick of Manchester's Piercing Parlours
A Close Shave: A Pick of Manchester's Finest Barber Shops
Manchester Ups its Game in the Style Stakes
Cut-Price Chops and Discounted 'Dos
Vintage Shopping: The Best of the Fairs
Glam or Grunge: The Style Vernacular of Manchester After Dark
Where to get HD brows in Manchester
Spas in the City - Urban Pampering in Manchester
Pre-loved and Upcycled - Interiors with a Difference
Hair Today, Gone Tomorrow! Threading in Manchester
Interview with Gin and Tonic Vintage