Introducing Katrina Doran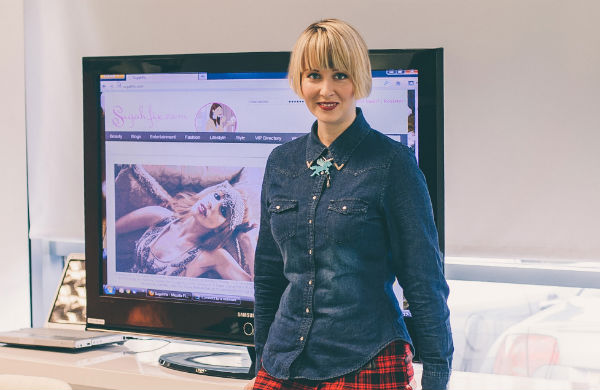 Who is Katrina Doran?
Katrina is the founder and editor of Sugahfix.com. The NI-based online style source delivers a daily fix of locally relevant fashion and beauty news with an extra sprinkle of Sugahfix sparkle.
How did Sugahfix come about?
I've always had a parallel career in marketing and fashion. My first job was in a fashion-focused marketing support agency where I doubled up as event co-ordinator and stylist for prestigious fashion events like the Guinness Fashion Awards to Marketing Director of Stafford Hairdressing, to marketing communications agency Smarts Communicate and now a Digital Strategy consultancy Ionology. And yes I still go to Stafford's - they are the best!
In between, and overlapping, I worked at ELLE UK in London, and as beauty writer for the Irish News for nearly ten years. All this experience was wrapped up in a bow to create Sugahfix.com.
What do Sugahfix gals love the most?
Back in 2008 I combined the concept of social photos with street style to create my own little twist in Style Spotter where we photograph the most stylish girls at events like fashion shows and vintage fairs to give our readers outfit inspiration. Although it's copied so often now and 'Style Spotting' has become a 'thing' in Northern Ireland, it's only Style Spotter if it's for Sugahfix! The catwalk galleries are also legendary and we only cover shows with professional models and with our own professional photographers to ensure the galleries looks awesome.
Why Sugahfix?
I came up with the name after listening to the Sugababes while eating a packet of Maltesers so it's partly a homage to my sweet tooth, it's partly the idea of little bite sized treats of information that will give readers a smile and a little lift, and it's also Sugah so think Beyonce in Goldmember! I also thought it would be impossible for anyone in Northern Ireland to say it and it not to sound kinda sexy – no matter how broad their accent is!
So what is FABB?
FABB is a group of the best Fashion And Beauty Bloggers in Northern Ireland. I set up the group as a way to support and encourage fellow bloggers in Northern Ireland and to have some friendly faces to attend all the blogger events with. Fellow Groupon Bloggers Nic and Gemma-Louise are members of the group. We have a private facebook group where we can chat about all sorts of girlie stuff and help each other out when we have technical dramas – which happens a lot with bloggers! You can follow us @WeAreFABB on twitter.
Blog: www.sugahfix.com
Twitter: @Sugahgal
Instagram: @Sugahgal
Facebook: www.facebook.com/Sugahfix.com
Most popular articles by Katrina
Where to Find the Best Chips in Belfast
Belfast's Growing Local Designer Scene
Fashion Tour of Belfast City Centre
Best Chocolate Desserts in Belfast