Magners Cider - The Original Sessions on Tour
BY: Ann Nugent |
21 Aug 2014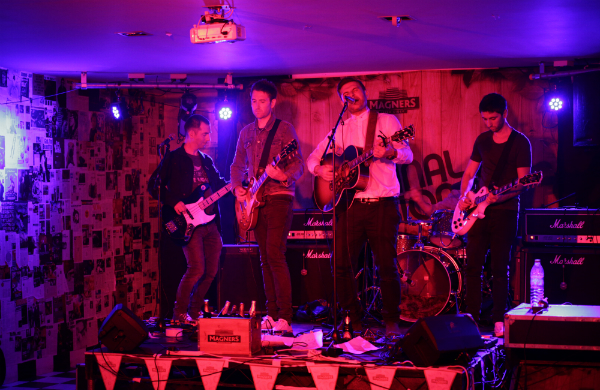 Leave your wellies behind and hit your favourite local pub this summer for some scrump-tious festival action with the UK's favourite apple-based tipple.
Join Magners Original Cider for a tasty explosion of music, magic and mouth-watering street food as the cider brand invite you for a free VIP summer experience where no guest list is required.
If the recent Glasgow parties are anything to go by the Magners Original Sessions really do bring the brand's Now Is A Good Time campaign to life with the kind of spontaneity central to a cool summer vibe – that and professional hula-hoopers, magic tricks, some of the UK's coolest new music acts. Oh and a chance to get up close and personal with a very well behaved sheepdog and a bucketful of cider-making apples in the photo-shoot booth complete with floppy summer hats.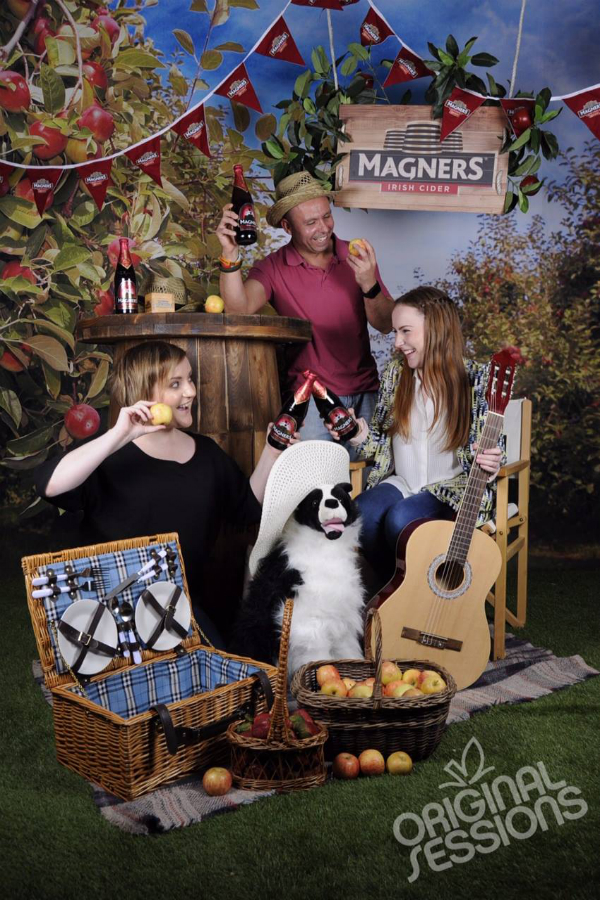 Featuring hot beats from lyrical Scottish rap-battle champion Louie Bhoy, drum and rap combo Hector Bizerk took to the Glasgow stage with attitude – fizzy and feisty much like the cider host, followed by the equally desirable Scottish pop-rock outfit Model Aeroplanes all model looks, anthem fuelled songs and a range of cool on-stage banter and quirks – this was definitely a hot summer evening, even with the Weegie weather battering the Record Factory beer garden outside.
The whole party vibe packs up its home-grown festival backpack and heads to Manchester's trendy Spinningfields, when on Saturday 13 September, Magners Summer Session lands in The Lawns, the city's lushest new venue. And the Sessions finale in Manchester promises to sizzle – with a hog roast toting Magners' specially cultivated apple sauce, and special cider-fuelled cocktails featuring guest appearances from the Original Apple, Pear and Orchard Berries bottles.
Flute and beat-boxing extraordinaire Nathan 'Flutebox' Lee (yep the man beat boxes through the flute while playing at the same time – how's that for a party trick) opens the festivities - local acts The Tapestry and The Revered feature alongside headline appearances from alternative rock outfit Braver Than Fiction.
Catch Magners' Original Session on Saturday 13 September at The Lawns, Moore Byrom Street, Manchester, M3 3HG.
Magners Summer Sessions will also be touring to The Custard Factory, Birmingham (23 August), The Three Sisters, Edinburgh (30 August) and Hennessey's Bar, Birmingham (6 September)
____
Check out our deals for things to do in Glasgow.
Check out our deals for things to do in Manchester.
BY: Ann Nugent
Ann Nugent is a 30-something girl in the city of Glasgow. A freelance style writer and culture insider, Ann established her blog in 2010 and regularly contributes reviews and social commentary across Scottish national and local media titles.