GROUPON GUIDE TO MANCHESTER
Manchester Pride - Top 5 Things to Do
BY: John Stansfield |
20 Aug 2014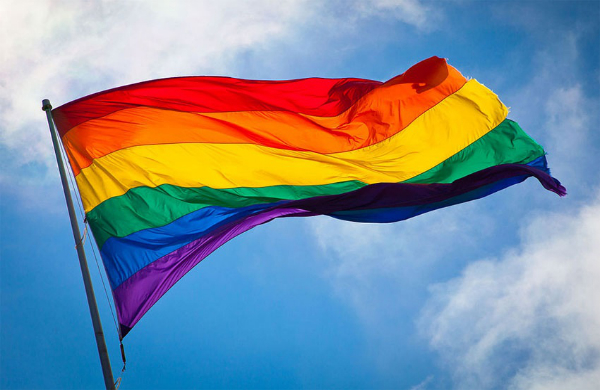 The last of the bank holidays before Christmas is often a bittersweet affair, we rely on it to cap the summer whilst lamenting that you're unlikely to get another free pass from work until Jesus has another birthday, hoping in vain to see it offer a bit of sun that Manchester so rarely offers. The good thing about this particular weekend in August is that Pride also takes place ensuring that, rain or shine, a good time will be had. No matter what your gender or sexual proclivity, Pride is a chance to let go and enjoy life and embrace those around you - a weekend of acceptance, and also, some damn fine parties. We've rounded up some of the highlights of this weekend.
1. Retro Silent Disco
If you've done the smart thing and ditched work on the Friday to make use of four days of debauchery then it might be worth heading to Backdoor for a Retro Silent Disco. Part of the 'Pride Fringe', the intensity of dancing to your own jam is turned up a notch by offering revelers three different decades to choose from. Disco and glam rock from the seventies, bring out the new romantic with you with a 90s mix, and intermittently shoegaze/big fish little fish with a 90s mix of Britpop and club classics.
2. Screening of Pride
A break from the disco may be in order at some point over the weekend and there may be no better hiding place than The Moston Miners Community Art & Music Centre for a showing of the new film Pride, dramatising the joining of the miner's strikes of 1984 with the gay and lesbian activists of the time. The award winning film stars Bill Nighy, Imelda Staunton and Paddy Considine and will be screened twice over the weekend (Friday at 7.30 & Sat at 2.30) at the perfect setting of the former social club.
3. Bollox is the New Black
On Friday evening begin the weekend proper at The Star and Garter as Bollox host a night based on the popular Netflix show Orange is the New Black entitled Bollox is the New Black. Come dressed as your favourite inmates, cops or chickens for a night filled with the eclectic sounds of Pride. The venue is under constant threat of closing down and is a Manchester institution so why not turn it into a correctional facility for the night and party like you've no hope of parole!
4. Main Stage
Over the three days the main stage of the festival will see icons and up and comers take over with the likes of Manchester legend Rowetta, nineties/noughties superstar Anastacia and reformed girl group All Saints appearing over the weekend as well as more recent phenomenons Neon Jungle, Pixie Lott and Eurovision winner Conchita.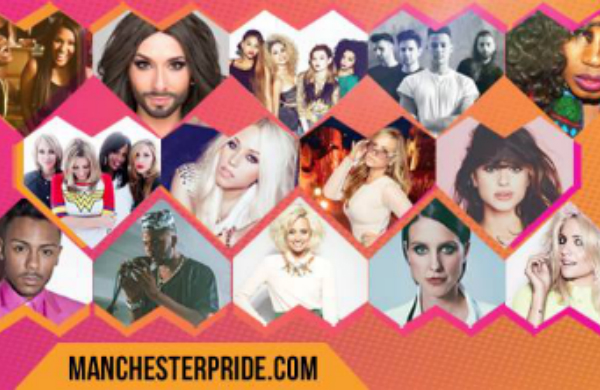 Image courtesy of Manchester Pride
5. HomoElectric
Rounding out the weekend in style and making sure you can hardly move on Bank Holiday Monday are Manchester's House Party pioneers HomoElectric. After their spiritual home of Legends was cruelly demolished they will now take over all three floors of Factory to make sure Pride goes out with a bang. There are still events on Monday but after heading here we doubt you'll have the energy to do much else the following day. After a Saturday night on the main stage, Little Boots will be turning in a solid DJ appearance at Tony Wilson's former offices. The toast of Manchester's house, electro, garage and soul will be spinning with sets from Will Tramp!, Trash-O-Rama and Jamie Bull. Never sure when they might pop up again, it's always worth catching HomoElectric when you can.
Are you planning to celebrate Pride this weekend? Tweet us! @GrouponGuide_UK
BY: John Stansfield
John is a freelance writer working for the likes of Creative Tourist, Time Out, The Skinny and Manchester Wire. He lives in Manchester and was once voted fifth funniest at his Sixth Form.