GROUPON GUIDE TO MANCHESTER
Manchester Ups its Game in the Style Stakes
BY: Jess Hardiman |
18 Apr 2014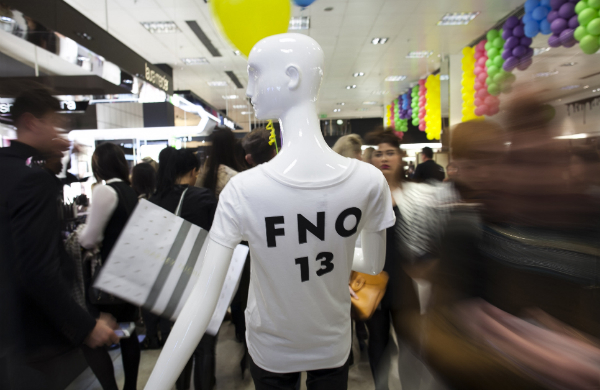 It wasn't long ago that the beards and lumberjack shirts of the Northern Quarter seemed like a niche, but now the aesthetic is one that has crept its way into high street stores. Of course, it would be a lie to suggest it all started here, but such trends are perhaps an indication that Manchester may well be one to look out for. Along with a thriving community of students, who provide healthy doses of both youth and stylistic passion, the city's scene is constantly evolving.
However, its unique brand of street style isn't all that the city has to offer, for it also boasts some serious high fashion credentials. One of the most exciting recent developments was the northern debut of Vogue Fashion's Night Out, a city-wide event celebrating fashion in its many forms.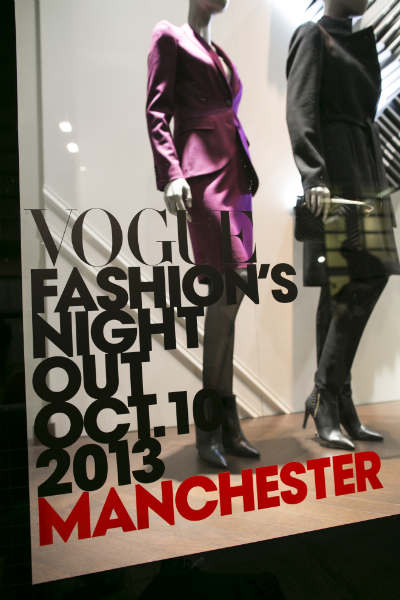 Since 2009, VFNO has been an annual bash exclusive to London, but finally the torch has been passed on to let a city outside of the capital prove that it can handle such a large event in the fashion calendar. With this year boasting: a guest appearance from Mancunian designer Matthew Williamson; Radio 1 DJs spinning decks in Selfridges; a Topshop lock-in, complete with a talk from the company's creative director and Vogue's contributing fashion editor; Kate Phelan; a Marks and Spencer Prosecco bar; and live music across the city, VFNO is both an immense and significant project. By the looks of things, it adapted to its northern setting without so much as a hiccup.
2013 has also seen a revamp of the city centre branch of high street favourite, Zara. The brand has always been a favourite for those wishing to channel catwalk looks at a fraction of the price, and now the store has been given a glossy makeover to accommodate a larger, broader collection in a cleaner space that mimics the minimalistic aura of high-end boutiques and fashion houses. The New Cathedral Street store now also features a Studio section, which houses limited edition stock and is only available in fifteen Zara branches. There are arguably few mid-range shops that do fashion as well as Zara does, and with its sleek revamp the brand has given Manchester a lick of chic paint to match its supply of beautiful clothes, shoes and accessories, we now love Zara even more.
Manchester may not yet find itself schmoozing at cocktail parties with the likes of London, Milan or Rome, but in the meantime sit back and bask in the wonderful knowledge that the style of this great northern city is actually more relevant and forward-thinking than many might think, and with yet more growth and development on the horizon, there's also a lot more to come.
Photo Credit: The Heart of Manchester BID
____
Click to see our deals for Manchester fashion.
BY: Jess Hardiman
A strong believer in both a flick of liquid eyeliner and a sturdy beehive, Jess Hardiman loves to find her style inspiration from unlikely places – whether it's classic French cinema of the 60s or just anyone who can resuscitate lifeless hair. In 2013 she was awarded 'Magazine Journalist of the Year' at the Manchester Student Media Awards, and these days you'll find her over at listings website Manchester Wire or her own blog, where she also enthuses about anything from Woody Allen to a glass of sherry.