GROUPON GUIDE TO MANCHESTER
Manchester's Best Museum and Gallery Shops
BY: Susie Stubbs |
18 Apr 2014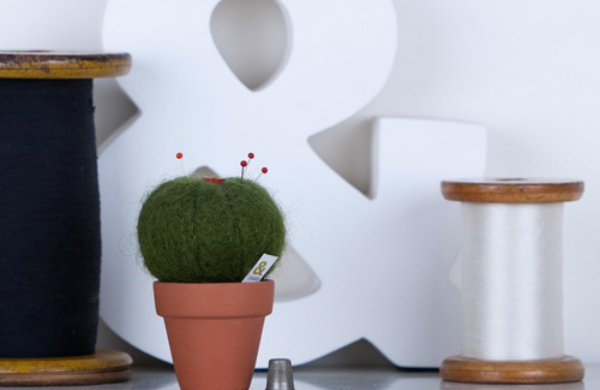 Forget Market Street – sometimes the best and most interesting places to shop are found inside museums and galleries. Here are a few of our Manchester favourites.
MOSI
MOSI, Manchester's Museum of Science & Industry, does many things well: steam train rides, interactive exhibits and blockbuster shows that somehow manage to combine science, art and discovery in one heady mix. Its on-site shop is stacked with the sort of science-related goodies that make for unusual gifts. After a glow-in-the-dark solar system? Step right this way. How about an instant IQ test, retro train poster or book that explains
How Nearly Everything Was Invented
? You can get all of these items alongside the usual museum souvenirs, pocket money toys and vintage trinkets – but it's for the science kits, books and toys that this shop really stands out.
MOSI
,
Liverpool Rd, Castlefield, Manchester M3 4FP
Centre for Chinese Contemporary Art
The CFCCA has just reached its tenth birthday. Its small spaces showcase new work by artists based both in the UK and across the world. But alongside the art sits a dinky little shop, whose wares – quirky bird brooches, graphic t-shirts and bags, and a range of prints and posters – are mostly produced by the artists that the centre works with. What you buy here will inevitably be limited-edition and handmade, and, although the range isn't by any stretch extensive, the CFCCA's proximity to the independent boutiques of the Northern Quarter makes it worth a detour.
Centre for Chinese Contemporary Art
, Northern Quarter, Manchester M4 1EU

Manchester Craft & Design Centre
Another Northern Quarter resident is the Manchester Craft & Design Centre. The setting alone is worthy of your attention - the centre is housed inside a former Victorian fish market, around whose glass-roofed central atrium cluster a series of contemporary craft studios. These studios sell everything from original jewellery and accessories to posters, prints, soft furnishings, handmade cards and much more. The café (rather good - homemade cakes worthy of a British Bake Off) and regularly changing exhibitions of work by some of the country's leading contemporary craftspeople – add up to a shopping experience that's about as far from the high street as you're likely to get.
Manchester Craft & Design Centre
, 
17 Oak St, Manchester, Greater Manchester M4 5JD
Manchester Art Gallery
As well as being one of our favourite galleries, the shop at Manchester Art Gallery has gone from strength to strength in recent years. Alongside the exhibition catalogues, art books, magazines, posters and postcards you might expect of an institution of this size, the shop also stocks a decent range of jewellery and accessories, pocket money toys (perfect for kids whose love of new stuff is greater than their love of art), ceramics, textiles (such as a range of African print-bound books), furniture and a colourful range of children's art books. The shop is occasionally supplemented by selling exhibitions in the adjacent galleries - December's Dazzle (annual) is, for example, one of the best places to source jewellery from the UK's leading designer-maker
Manchester Art Gallery
, Mosley St, Manchester, Lancashire M2 3JL Join the conversation! 
@Groupon_UK
#grouponguide
 #Manchester ____ Click to see our deals for
Manchester museums
.
BY: Susie Stubbs
Susie Stubbs is the editor of creativetourist.com, an online art and travel site based in Manchester. Creative Tourist exists to provide an insider's guide to the best art and culture in the city, from mainstream galleries to street art, one-off festivals, independent boutiques and all the things that make Manchester such a culturally rich city. Susie is an award-winning blogger, a former Time Out editor and has published seven books on art, travel and history, including the current Where to Go Manchester guidebook.