Open Mic Events in Manchester
BY: John Stansfield |
19 Mar 2015
With a huge and diverse musical history Manchester unsurprisingly draws scores of musicians to its shores in order to make a name for themselves. Not everyone can, but the cream usually rises to the top, and playing in front of a live audience is key to progressing as a performer. Thankfully Manchester's music scene is ably given a leg up by the quality of its open mic shows dotted all over the place. A chance for new performers to get up and play for the first time, or for old hands to try out a few new things. Payment comes mainly in experience, the knowledge of whether or song or a melody worked in front of a room that's not where your bed lives, though if you're lucky you might get a pint, or a portion of chips for your troubles (or for airing said troubles in song).
Open Mic Events
As the self appointed creative hub of the city it is no shock that the area attracts many singer songwriters to the pubs and bars of the Northern Quarter. There are a lot of established gig venues in the area, and many smaller pubs that have fashioned themselves into mini acoustic arenas of their own. Trof's open mic on Monday night is probably the most well established and there aren't many plying their trade in the area that haven't graced the raised seating area that acts as a stage. Friendly and easygoing, and the survivor of a good few noise complaints there's good reason it has stood the test of time. On Tuesday The Whiskey Jar has its own event hosted by the sultry, bevested Joe McAdam, Wednesday sees both The Bay Horse and new kid on the block Guilty By Association vying for your attention and talents. Then on Sunday one of Manchester's most well established music venues Matt & Phred's has its own acoustic open mic offering. A mammoth show that runs from 4pm til 10pm, or when it runs out of performers, which might be a rarity since they offer free pizza to those who perform, invaluable sustenance to the starving artists that frequent the open mic scene.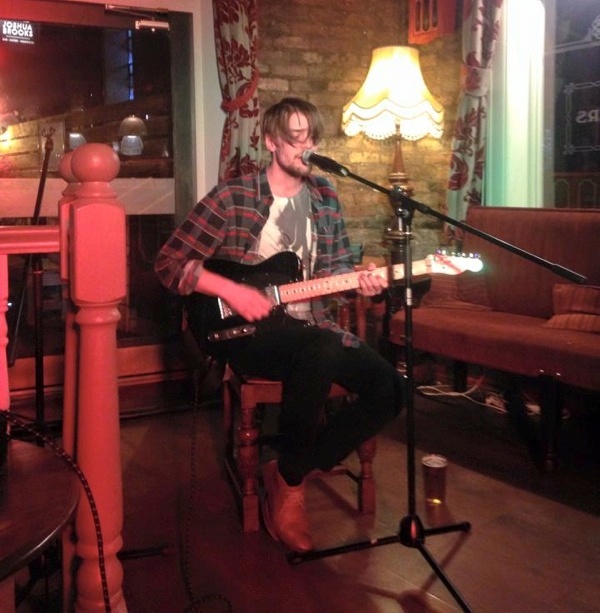 Options Further Afield
That's not to say you must endure the land of beards and top knots to hone your skills. If you fear the Northern Quarter, or just don't have enough money to get the bus into town there are options further afield. Sam Haine of local band Glass Tides runs an event every Sunday at Font in Fallowfield (and bi monthly at the Lass O'Gowrie), and John Ainsworth is in charge of Fallow café's open spot offering on Wednesdays. Just be careful you're not too put off by them being horrendously talented individuals. Withington's Fuel miscellaneous microphone openings take place upon a Thursday and should you find yourself in Chorlton on a Monday night it would be worth heading to Hugo Kensdale's event at Strange Brew, a lovely little boozer that's as intimate as performing in your own living room.
People to Know
You'll meet many interesting folk inspired folk whilst doing the rounds of open mics across the city, and none will be more characterful than Krazy Horse. Seemingly ageless with four heart attacks and five marriages under his belt (three times to the same woman), he performs barefoot and often has the whole room clapping and singing along. He was also recently a contestant on The Voice though Will.I.Am and co were unmoved by his groove. Another man you might want to familiarise yourself with is the promoter so important they named a day after him. Tuesday Tony has been synonymous with the Manchester music scene for the last decade or so and runs his own night on, you guessed it, Tuesday at The Thirsty Scholar. He also runs a night at Tiger Lounge on Wednesday nights but that wouldn't be nearly alliterative enough.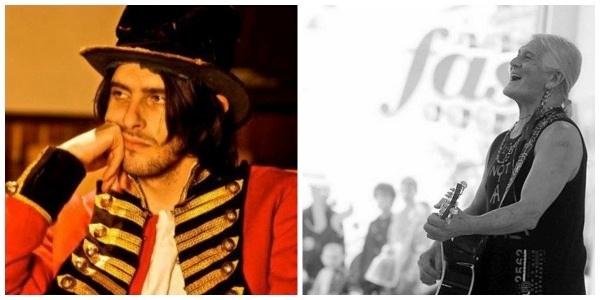 It's always best if you check out these nights as a punter before applying to perform, check that the room is right for you, introduce yourself to the guys running the night and ready yourself before you take that leap to stand in front of the microphone. Good luck.
____
Find a deal for things to do in Manchester.
BY: John Stansfield
John is a freelance writer working for the likes of Creative Tourist, Time Out, The Skinny and Manchester Wire. He lives in Manchester and was once voted fifth funniest at his Sixth Form.