Pancake Day Eats in London
BY: Edward Smith |
13 Feb 2015
There's a massive amount of commercially driven Valentines brouhaha at the moment. This worries me. Not just because I think things are getting out of control. But because I'm worried people are forgetting about a much more important occasion: FAT TUESDAY.
Fat Tuesday (Mardis Gras), is what we in Britain traditionally call Shrove Tuesday … or, more recently, and less religiously, Pancake Day.
This day marks the last day before the penitential season of Lent. With forty days and nights of self-denial to follow, it's time for one last blow out. This year it falls on 17 February.
The Anglo Saxon way of doing that was to clear the cupboards of frivolous things like, you know, flour, eggs, milk and Jif lemon. But other nations have marginally more exciting ways of putting on a few final pounds.
Here are a few ideas for getting your Fat Tuesday fix in London.
Malasadas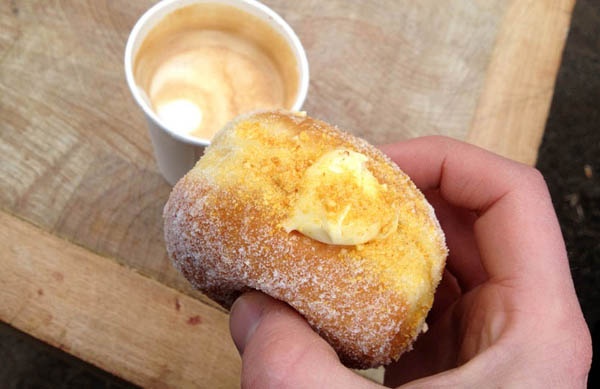 The Portuguese know how to do pre-fast loading. They're all about the doughnuts or, malasadas. The tradition started in the island of Madeira, but was picked up by Madeira's colonial masters – and you'll see they spread the treat to places like Brazil and Hawaii too. Super traditional malasadas have no holes or fillings … but that's no fun is it?
If you fancy marking 17 February 2015 with a malasada or doughnut, then try one of the following:
Little Portugal
Little Portugal – There's a section of the South Lambeth Road that's populated by Portuguese restaurants. Estrela bar or Grelha D'Ouro should sort you out. A Toca a few streets away is worth a look in too.
Bread Ahead – Best doughnuts in London? Quite possibly. On Tuesday's their Borough Market stall is in the street food section of Borough Market. There are usually some inventive fillings – rhubarb and custard, salted caramel custard and so on. But plain jam is a good option too.
St John – Before Bread Ahead, there was St John. Lest we forget, they're still churning out cracking doughnuts. On Tuesday, you'll be able to pick them up from St John HQ and also St John Bread and Wine.
The American Way
It's difficult to know exactly what food is the traditional American Fat Tuesday thing. It's probably safest to say there is no one dish or bite – the Yanks take the meaning of Mardis Gras literally. But I reckon the two best things to chow down on are Muffaletta (a massive round sandwich filled with layers of marinated olive salad, mortadella, salami, mozzarella, ham, and provolone) and fluffy pancakes.
There's only one destination that you should consider for an authentic and delicious Muffaletta, and that's The Lockhart, near Marble Arch.
And pancakes? Crumbs, there are plenty of places doing buttermilk fluffy pancakes these days, though I think M1lk in Balham and Pavilion in Victoria Park do them particularly well.
The Skandi Way
You could make a strong argument to say that the Skandis do it best. Semlor (Sweden) and fastelavnsbolle (Denmark and Norway) pretty much rock. The former is a soft, enriched, light bun filled with almond paste, whipped cream and often laced with a hint of cardamom. The latter is more of a puff pastry treat, involving jam and more of that whipped cream.
Head to Fabrique, The Scandinavian Kitchen, Snaps and Rye, The Nordic Bakery or Bageriet for your fix.
For my money, you need to wash it down with a strong coffee.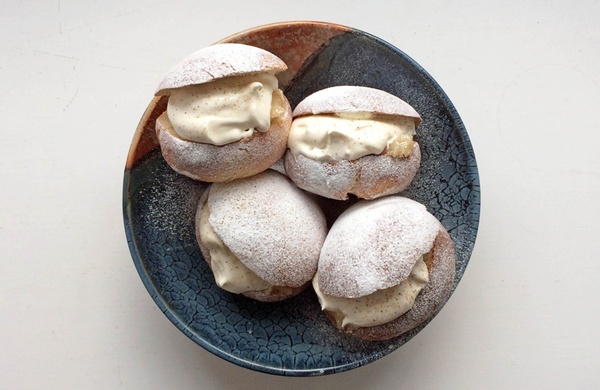 Proper Pancakes
Let's not ignore our own pancakes, though.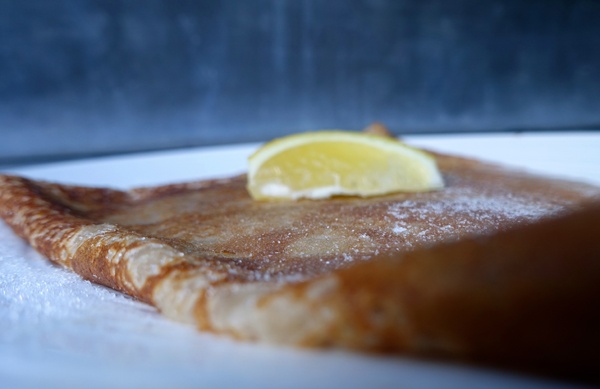 I have a feeling the best way to enjoy pancakes is at home with the family, and just a sprinkle of sugar and lemon, maybe a swipe of Nutella at most.
BUT there are things fun going planned and quality pancakes being flipped. I like the idea of Borough Market's annual pancake race. And I really like the crepes that are flipped by the street food trader Suzette. Cute van, great pancakes. On February 17, they'll be at Borough too.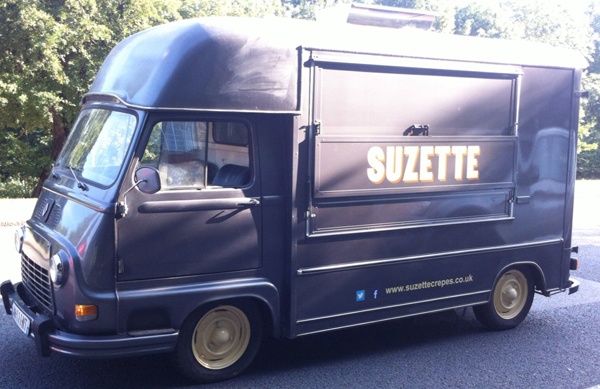 Related Reads
Five of the Best for a Sunday Roast
Discover London Markets - Eat Your Way Around
____
Find a deal for restaurants in London.
BY: Edward Smith
Click here to see more articles by Ed...Ed Smith used to be a lawyer but retrained as a chef and now cooks and writes for a living. Based in London, Ed writes for various publications, including his blog, Rocket and Squash, and was shortlisted in the 'Best Online Food Writer' category of the 2013 Fortnum and Mason food awards. Ed eats too much. Click here to see more articles by Ed...