Introducing Shaun Barnes
BY: Emma Toner |
12 Feb 2014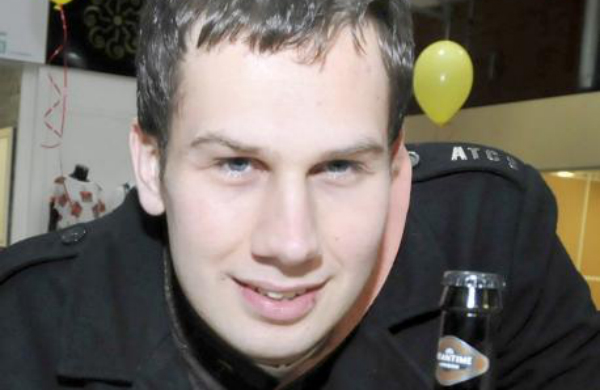 When and how did you start blogging?
Over 3 years ago officially, although I've only really been taking it seriously for maybe the last 12 - 18 months. I ate out a lot from around 2003 and when I started going to nicer places I thought it'd be good to have a record of them. It was purely for my own benefit, I honestly didn't consider that other people would be interested in reading it.
How long did it take you to become a successful blogger?
I'm not sure how you define successful? It was probably the end of 2012 that I started receiving significantly more traffic and Twitter followers and with that invites to press events and new restaurant openings etc.. I'm not sure that means i'm successful though, in fact sometimes I think everything was easier when nobody read my blog!
How do you deal with the 'techie' side of blogging?
I'm a self employed internet marketing consultant so there's a lot of cross over between what I do for work and running a blog. So i'm fine with all the technical stuff, although it does mean I tend to neglect that side of things on my own blog as it feels too much like work.
Where do you get the motivation to blog in the evenings/on weekends?
I blog purely because I enjoy it so I don't have any problem motivating myself to write about food, I wouldn't do it if I did.
What advice would you give to someone who is thinking about starting their own blog?
Do it for the right reasons. Don't worry whether other people like it or even if anybody is reading it, just be yourself and enjoy it.
When you're not blogging what do you do?
Eating food or making food probably. I have a new found love of craft beer too actually so I may be in the pub.
Whats your favourite social network?
I like Instagram because i'm obsessed with looking at food but it has to be Twitter. I love the interaction and feedback and there's no better place for asking a question about anything. I trust my Twitter followers recommendations completely.
Whats the best meal in a restaurant you've ever had?
I struggle to pick between two, the first time I went to Gordon Ramsay's 3 star restaurant in 2006 was my first proper fine-dining experience, the food, service and overall experience completely blew me away so it will always be special.
Equally memorable was The Fat Duck a couple of years ago, i'm not sure anything will ever top that in terms of pure excitement.
How do you like your steak cooked?
Depends on the cut but generally somewhere between rare and medium.
Where should people follow you on? Facebook, Instagram, Pinterest,Twitter?
Definitely Twitter and Instagram
I do have a Facebook page and Pinterest but don't use them as much, mainly just due to a lack of time.
What do you love/hate the most about your city?
Love: The variety of cuisines we have available at the moment and the fact that it's growing all the time.
Hate: Definitely the weather.
Popular Articles by Shaun Barnes
Manchester Restaurants With Cocktails As Good As The Food
Around the City in (my Favourite) 8 Cuisines
Chasing Stars: Who Will Win Manchester's First Michelin Star For 30 Years?
Boutique Bowling in Manchester
Dining Out On A Diet In Manchester
____