GROUPON GUIDE TO MANCHESTER
So You Want to Work in Fashion? - Fashion Jobs Explained
BY: Jess Hardiman |
13 Mar 2015
Fashion is such a big part of many people's lives, whether you see it simply as a way to express yourself, an avenue for creativity and artistry, or you possess a genuine interest in how pieces are designed and crafted. But what if you want to turn this into a career?
Behind the glitz of the monthly glossies and the bright lights illuminating the catwalks, there's a sprawling fashion industry that is absolutely teeming with job prospects. It's a competitive industry, but one definitely worth breaking into if you're serious about it. It's huge, and within such expanse there's not only a promising element of longevity – after all, fashion's clearly not going anywhere – there's also a great breadth of opportunities to take advantage of.
It can be difficult to understand what the options are for jobs in fashion, especially behind the jargon that comes with any area of job hunting, but here are just some of the key roles outside the familiar concepts of the model and the designer that may be right for you.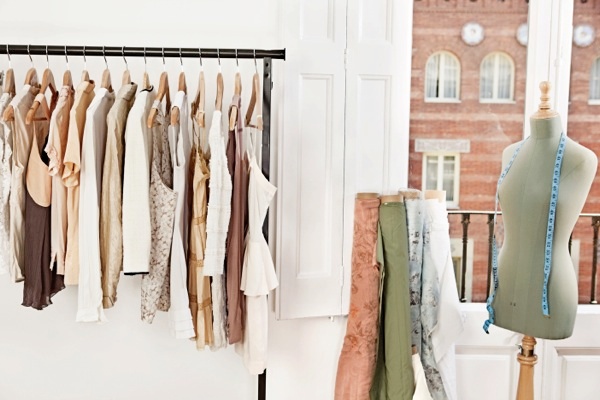 Fashion PR
Public relations is a field in which, put simply, you're required to shout about a brand or product and make others feel as enthusiastic as you are about it. This is undoubtedly so much easier and more effective if you specialise in an area you're already passionate about, so having a love for fashion will only help you. A communications or marketing background is useful to get you on the right track, but most importantly you need to have an approachable and personable, yet confident and strong manner in order to maintain relationships with the press and other relevant contacts.
Visual Merchandiser
This is one such job title where the terminology doesn't seem give much away, but actually the clue is in the title. A visual merchandiser is responsible for delivering visual concepts, floor plans and strategies to promote products and brands in order to present them in an effective way so as to maximise revenue. It's a role that relies on understanding everything about the customer and developing ways to attract them to the brand, as well as being completely clued up on prevailing trends in both fashion products and design-based concepts relating to how these should be displayed.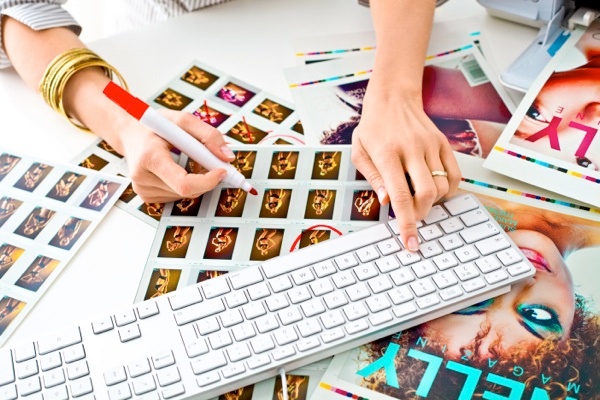 Buyer
By having the responsibility of identifying the products that should be sold in stores, a buyer has one of the most important jobs within the fashion industry. Knowledge of upcoming trends is paramount, as well having the intuition for the products and styles that always sell at certain times of the year. The role also involves negotiation skills, and may require a lot of travel to liaise with designers and retailers.
Fashion Journalist
Whilst journalism is shifting at a bewildering rate, it's certainly not dying. It's simply changing direction, and despite a possible threat to more traditional modes of journalism, there's all kinds of interesting developments taking place, with different routes opening up for you to get your work published. To succeed in this area it's vital that you're not only forever writing, but that you also have proof of doing so, so begin by offering up unpaid articles to online sites and local publications to provide invaluable content for your portfolio, and set up a blog to add to at any possible moment. By tapping into fashion journalism, you're also given an extremely sturdy background for other avenues. These include copywriting, social media and marketing, all of which are fields in which you can hone these skills.
In the meantime, for any fashion job you'll have to harness your knowledge by reading all of the relevant publications, immersing yourself in the blogosphere and generally keeping your ear to the ground with what's going on in the industry. It's a fast paced world, where trends come and go in the blink of an eye and designers and brands can come to life as quickly as they perish. But if you can keep up, it'll be worth it.
Related Reads
Vintage Shopping: The Best of the Fairs
Meet the Local Fashion Bloggers
____
Find a deal for shopping in Manchester.
BY: Jess Hardiman
A strong believer in both a flick of liquid eyeliner and a sturdy beehive, Jess Hardiman loves to find her style inspiration from unlikely places – whether it's classic French cinema of the 60s or just anyone who can resuscitate lifeless hair. In 2013 she was awarded 'Magazine Journalist of the Year' at the Manchester Student Media Awards, and these days you'll find her over at listings website Manchester Wire or her own blog, where she also enthuses about anything from Woody Allen to a glass of sherry.