Tapas-Tastic - Where You Wouldn't Think to Look!
BY: Laura Pearson Smith |
18 Apr 2014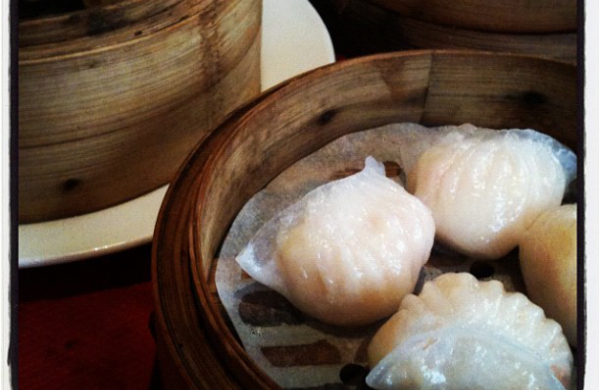 When we think of tapas, we think of Spain. Several Glasgow restaurants have put a real spin on this Spanish classic however, by using the idea of 'small plates to share' with their own cuisine. It's such a great way to discover new favourites. In Giffnock, on the Southside of Glasgow, there is an amazing Italian tapas restaurant
Wee Cucina
. Italian is one of my favourite dining choices, but I can never decide what to have from the menu. Here, I can have a taste of everything as it's all in miniature. They recommend choosing three tapas per person, so if you are having a meal for two, you'll be able to share six different menu items. Some of my favourites include the tiny 6-inch pizzas, the chicken with Parma ham and mozzarella and their calamari fritti. Wee Cucina is a proper Italian too; serving classic meat dishes and not just pizza and pasta. They run an offer most of the week for three small plates and a glass of wine for £11.95. This is a must-visit restaurant. The food is exquisite and the experience is so unique. In Glasgow's West End is Indian tapas restaurant
Mother India's Cafe
. I often find that a standard size curry is too much of the same thing; but here, they serve small portions of a wide variety of freshly prepared curries and Indian appetiser dishes. They recommend three tapas per person plus bread and rice sundries, and prices are around £4-£5 per tapas plate. You must try their delicious creamy butter chicken curry, and their chickpea dosa (Indian pancake filled with delicately spiced chickpeas). Beware, however, that this is a very busy eatery; often with queues out of the door. You can't book, so visit at lunchtime to ensure you are seated immediately. During the day,
Glasgow's Chinatown restaurant
(yes, Glasgow does have a Chinatown even although hardly any non-Chinese Glaswegian is aware of it) becomes a Dim Sum hotspot. Whilst Dim Sum has always been a staple in Chinese cuisine, it has very much the same small sharing plate ethos as the Spanish tapas tradition. Dim Sum is small bite-sized portions of food, and usually comes in dumpling form with a variety of fillings. I'd recommend choosing at least three items per person- you can always order more later as prices are cheap at only around £3.50 per menu choice.
Har Kau
(steamed king prawn dumplings), and glutinous rice (sweet sticky rice with Chinese mushrooms and sausage wrapped in lotus leaf parcels) are their speciality and not to be missed. I could eat this way every night of the week, and with such a variety of cuisines in Glasgow, it wouldn't be difficult. I find it is a great social way of eating with family and friends, and is an excellent chance to try foods that you might not risk ordering a full-size portion of normally. Next time you want an Italian or an Indian meal, visit these tapas restaurants and try something new. It certainly won't be boring. Where do you get your tapas on in #Glasgow? Let us know! 
@Groupon_UK
#grouponguide
____ Check out our
Glasgow Tapas deals
.
BY: Laura Pearson Smith
Laura Pearson-Smith is from Glasgow's Southside. She is a lover of luxury, yummy food and all things pretty. She founded, and is editor of luxury travel online magazine Stylecation, and blogs at her own lifestyle blog A Life With Frills. She has written countless fashion, beauty and travel articles for various publications including The Huffington Post. If you want to know the best Chinese restaurant in Glasgow, where to get a vintage Chanel handbag or the city's best facial, she's your girl.