GROUPON GUIDE TO MANCHESTER
The National Wedding Show Heads to Manchester Central
BY: Jess Hardiman |
20 Jan 2015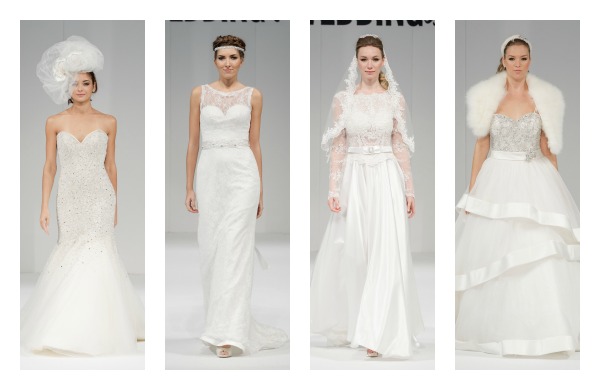 Preparing for the big day can take months of planning – and that's if you're lucky. With the dress, photographers, flowers, food, venues, the cake, rings, cars, makeup, hen and stag dos, favours and invitations to organise, it doesn't take long before things take a massively daunting turn.
Helping you tick off some (or potentially all) of these is the National Wedding Show, which collates all the information you need to know in one place. With over 250 wedding specialists, you'll be able to peruse beautiful bouquets, charming cakes, dazzling dresses and more, all conveniently under one roof.
Find the Perfect Dress
For many brides, one of the biggest responsibilities is finding the perfect dress in which they can feel confident, comfortable and truly special. With a Bridal Zone, a Designer Area and a Boutique Area, the weekend will feature the UK's largest collection of wedding dresses to accommodate all sizes, styles and budgets, from well-known brands to bespoke made-to-measure gowns. Even with so much to see, there's a strong chance you won't walk away with your dream dress picked out, but ultimately by being able to enjoy such a diverse selection you're given a great way to scope out what's trending, the range of styles on the market, and how to accessorise for the big day.
Designer Flower market
There will also be a Designer Flower Market showcasing flowers to suit all tastes, whether you're after a strong theme, a stunning floral centerpiece of simply just some advice. As well as this, you can expect a dedicated Vintage Area helping classic brides tailor their wedding to harness the old-school romanticism of traditional styles, whilst official show sponsor bareMinerals will be on hand to provide key makeup and beauty tips such as how to achieve complexion perfection.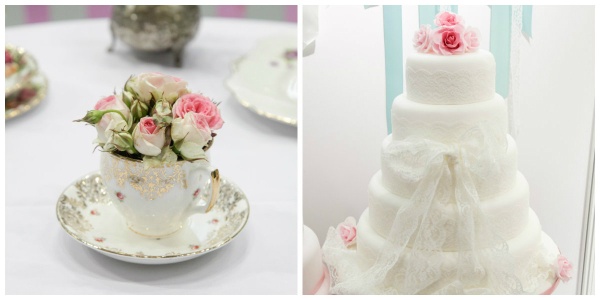 A Source of Inspiration
Even if you're not ready to commit to anything, the day acts as an effective way to get inspired. By immersing yourself in the experience, you'll be able to determine what's popular – and what's different, if that's the desired vibe. You're best off going into the event with a realistic mind: whilst you may not find exactly what you're after, it's a great source for both ideas and information, so it's never bad to just lap it all up, speak to as any traders and specialists as you can, and use the day to lead later research.
In the meantime, take to social channels like Instagram and Pinterest to scout out unique ideas, such as alternative bouquets like this one or this one. You'll no doubt find yourself easily killing several hours – all in the name of research!
The National Wedding Show hits Manchester Central Saturday 7th – Sunday 8th February.
Cover Photo Credit: The National Wedding Show/Maria Morris/Berketex Bride/Ronald Joyce/Allure Bridals
Photo Credits - The National Wedding Show
Related Reads
10 Vintage Wedding Ideas for the Quirky Bride
How to Get the Best out of Charity Shops - a List of Do's and Don'ts
Manchester Fashion - DIY Style
____
Find a deal for shopping in Manchester.
BY: Jess Hardiman
A strong believer in both a flick of liquid eyeliner and a sturdy beehive, Jess Hardiman loves to find her style inspiration from unlikely places – whether it's classic French cinema of the 60s or just anyone who can resuscitate lifeless hair. In 2013 she was awarded 'Magazine Journalist of the Year' at the Manchester Student Media Awards, and these days you'll find her over at listings website Manchester Wire or her own blog, where she also enthuses about anything from Woody Allen to a glass of sherry.