Tramway - A Hidden Treasure
BY: Ann Nugent |
21 Jul 2014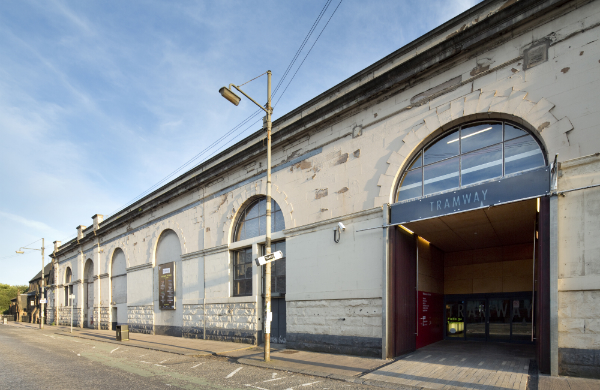 Venture south of the river in Glasgow and you'll find Tramway - one of the city's hidden gems and a place to play, to discover, and to create.
Once home to the city's Trams (you can still climb the stairways that the horses once used as ramps to their stables) and Glasgow's original Transport Museum before its move west, Tramway is now a world-class mixed-arts venue comprising galleries, theatres, studios, one of the city's finest vegan cafe-bars and Scotland's only sanctuary garden dedicated to peace - the Hidden Gardens.
This is a space where anything can - and will happen. Avant-garde work from world revered artists is shown alongside pieces by Scotland's hottest new talent. At once a gallery space may recreate a hyper real plane crash, while another comments on the sectarian history of the city. Visitors might also stumble upon a work that celebrates karaoke tributes to The Smiths, or confronts cultural taboos around gender, sexuality and the erotic. No exhibition is ever the same, and it's this diversity that makes Tramway a delectable box of delights.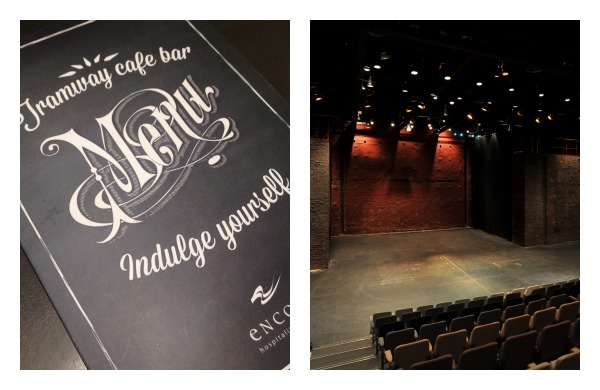 Curious theatre and off-the-wall dance make up Tramway's triptych of programming treats and due to the intimacy of the space performers and audience members often find themselves mingling in the venue cafe bar pre and post show - I once had a delightful conversation about the divine gluten free cakes on display with Shakespeare in Love star Joseph Fiennes, stood in his slippers in the cafe as he took a break from rehearsing the role of William Shakespeare. More recently X Men's Alan Cumming, wild and sweaty from rehearsals for his one-man Macbeth, was spotted hanging out in the venue's Hidden Gardens.
But it's not just the 'big names' that are stars at Tramway, the space is as proud to host a plethora of community groups as it is the glitterati. There's a youth theatre group, a young critics group and Time for Art - a practical art workshop for over 55s. Also in the Hidden Gardens - which is an award-winning, unique public sanctuary garden and inspirational horticultural art space - local groups come together to share stories, skills and histories. Participants can take The Edible Gardens course to find out everything you need to know about growing, cultivating, harvesting and cooking your own food, or explore cultural heritage and identity through the Cultural Cookery Group, which brings women of all backgrounds together to learn, share and celebrate through food. For a small donation, you can even take a little bit of the Hidden Gardens home for yourself from the seasonal plant kiosk.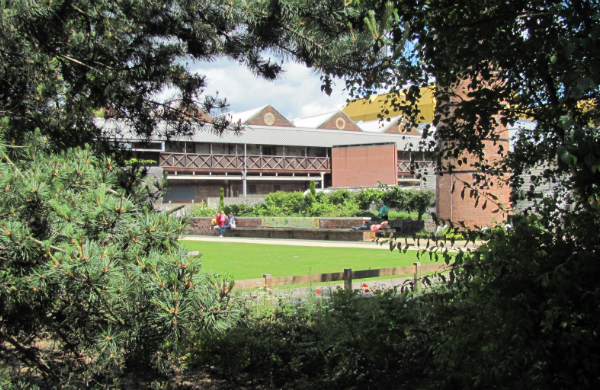 Tramway has come a long way since its original tram shed beginnings and in 2015, it will act as host venue for the Turner Prize - you might say it has become a horse of a different colour completely.
Tramway and the Hidden Gardens are open Tuesday – Sunday, time dependent on programming. Find both at 25 Albert Drive, Glasgow, G41 2PE.
Tweet Tramway @glasgowtramway and the Hidden Gardens @hidden_gardens
Related Reads
Free Fun to Have in Glasgow at the Weekend
Glasgow Museum's Must See Treasures
____
Find deals for culture in Glasgow
BY: Ann Nugent
Ann Nugent is a 30-something girl in the city of Glasgow. A freelance style writer and culture insider, Ann established her blog in 2010 and regularly contributes reviews and social commentary across Scottish national and local media titles.