2 of The Weirdest Things You'll Find on a Plate in Belfast
BY: John Ferris |
28 Jul 2014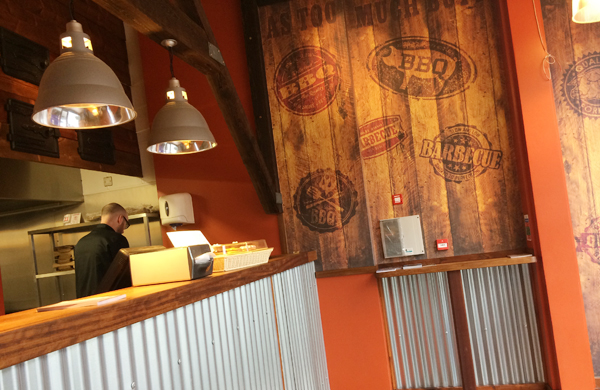 Odd foods are like car crashes, everyone thinks they're horrendous and get squeamish about the thought of them, but 99 per cent of people slow down to have a look or a bite.
I've eaten some major oddities in my time, from a live prawn in the 2014 Pellegrino World's Best Restaurant noma, to snail porridge at the Fat Duck.
None of these, of course, compare to the part egg, part chick dish Balut, which is definitely not for the squeamish - or the still beating heart of a cobra that's cut out from a live snake then served in a shot glass. Shudder.
In Belfast we have our own monstrosities to deal with that could be called quirky or down right disgusting, depending on your own outlook on life.
Me? I'm a glass half full kinda guy, so I'm always open to giving these things a try.
Coconut Finger and Sausage Roll Sandwich
Head into any bakery in the city and ask for the workman's special. At its heart it is a simple concoction whose origin is unknown, but it'd be safe to imagine the devil may have had a hand in it. Take two things that Belfastians love – sausage rolls and coconut fingers, put them together and you've got, well, a seriously odd combo. I like both items individually, but a buttered coconut finger sliced in half with a warm sausage roll in between is a step too far for me.
In the interests of fairness I had mine with HP sauce. Don't judge me. You could have it with ketchup if you wanted. If you're after a massive carb hit, then this could probably be the ultimate, but for me the sausage roll gets lost in the sweetness of the icing.
Meat, icing, HP sauce and pastry… it's a Belfast delicacy, just one I won't be trying again anytime soon.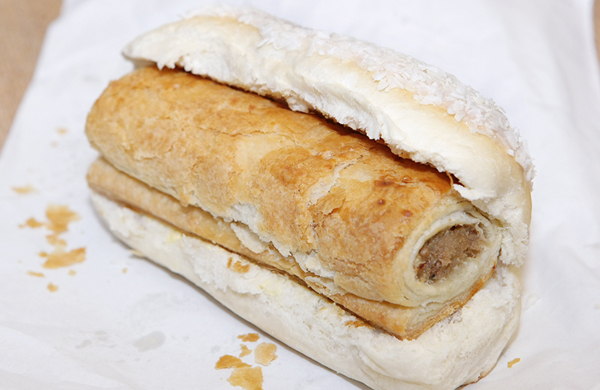 The Donut Burger
Those who make great burgers tend to have looked at every inch of detail, including the bun. And those who make them well generally have a sweet bun around the meat. Big Al's in the Stranmillis area of Belfast has taken that to a new level with the Donut Burger. It's got the takeaway's trademark 6oz flame grilled burger with cheese, bacon and BBQ sacue but with the addition of a Doughzy Donut instead of the normal burger bun.
In theory it should work. A sweet bun does wonders to entice out the flavour of a great burger. Throw in that they use locally made and supremely tasty Doughzy Donuts and it should be a great mix. Sadly in the end the donut becomes a vehicle to mop up the burger's juices and becomes as weird as it sounds – like eating a donut soaked in burger juice.
Big Al's, 137 Stranmillis Road. Tel: (028) 90662775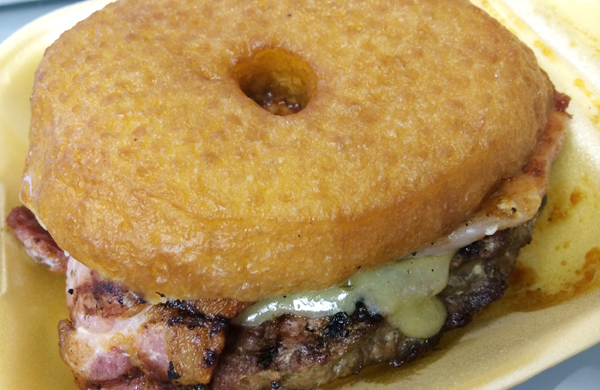 Weird or not, it won't stop people from trying them. For me, however, I'll stick to eating them all individually… it's so normal, but heck, it's the way I like it.
____
Check out our deals for restaurants in Belfast.
BY: John Ferris
John was a journalist for over 15 years and previously the editor of a Belfast-based newspaper. Co-founder of one of Ireland's most influential food and drinks websites, Forked.ie, he's a long-time judge of various food and drink awards in Ireland and writes primarily for Forked.ie. He also occasionally writes about food for Hospitality Review NI, Belfast Telegraph, the Guardian and makes the odd appearance on u105's Lunchtime Bistro show with Carolyn Stewart. You'll find him on Twitter @foodbelfast