Highlights
Touring Russian circus fusing classic and contemporary styles
Comedy, trapeze acts, juggling, acrobats and clowns
Varied show set in Moscow's famous Gorky Park
Weekday, evening and weekend matinee performances
Held at Alexandra Palace from 10 to 21 April
Stratford City from 23 to 27 April
Fine Print
Validity:
Valid for date and time specified on Voucher.
Purchase:
Limit 1 per person. May buy 19 additional as gifts.
Booking:
No booking required. Present printed voucher on arrival. No cancellations.
Restrictions:
Must arrive 30 minutes prior to performance. Under 16s must be accompanied by an adult . Valid on option purchased only.
Original values:
Verified using merchant's website on 3 Mar 2014.
See the rules
that apply to all deals.
The Event
Juggling a show full of aerial acrobatics and daring feats, Park Gorkogo sees the world-famous Moscow State Circus return to UK shores. Jovial duo Klava and Splendid Pavlik lead a talented troupe of trapeze artists, whip crackers, pole jugglers and roller skaters through romanticised trips across Moscow and its celebrated park. Audiences can see a varied performance featuring artistry, humour and surprises aplenty.
Show Times
Alexandra Palace
10, 11 and 14-17 April at 3pm and 7.45pm
12, 18 and 19 April at 3pm and 6pm
13, 20 and 12 April at 2pm and 5pm
Stratford City
23-25 April at 5pm and 8pm
26 April at 3pm and 6pm
27 April at 2pm and 5pm
Reviews
Moscow State Circus earned favourable reviews from regional publications such as Burton Mail and The York Press. Critics generally found performances engaging and entertaining, and the aerial contortionist, jugglers and acrobats met plaudits.
Details verified 4 March 2014.
Learn more about Groupon's Merchant Reviews Policy.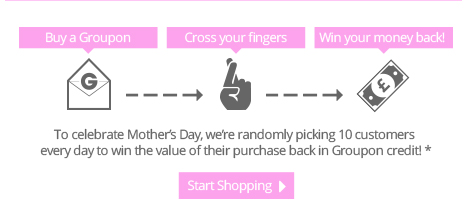 European Events Corporation
B
Stratford City The International Quarter Westfield Ave E15 2DU
Get Directions»