In a Nutshell
Discover many positive benefits with this cider vinegar made from unfiltered organic apples; ideal for smoothies, salads and more
Product Details
Contains mother - this occurs naturally in the vinegar as strands of concentrated protein and friendly bacteria
Aids weight management - low in calories and makes one feel fuller for longer
100% apple cider vinegar
Raw and unfiltered
Can serve as a natural antibiotic
5% acidity
Rich in enzymes and potassium
Supports a healthy immune system
Can aid with digestion and restore a PH balance
Assists with lowering cholesterol
Approved by the Vegetarian and Vegan society
Gluten-free
1000ml glass bottle
Store at room temperature
Best before date: 28/02/2025
Directions for use:
Shake well before use
Mix two or three tablespoons with hot water and honey for a nutritious drink
Can also be added to smoothies, over salads and in general cooking
Shipping only to most of GB Mainland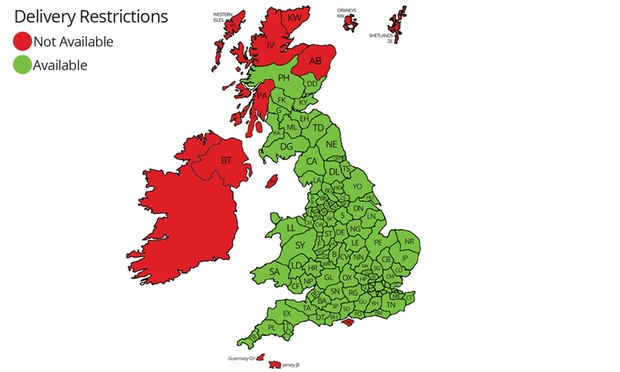 Fine Print
Delivery: Free. Allow an estimated 7 working days (Monday to Friday).
Your order: Order will be dispatched to the delivery address entered at checkout. Delivery address cannot be amended after order is placed.
Returns and queries: Products sold by HSNF Ltd. Registered address: Unit 4 Pembroke Studios, 139-141 Prembroke Road, London, N10 2JE, GB. For Returns Policy, click here. For queries contact: help@justbeauty.co.uk.

Groupon may need to submit phone numbers and email address to its suppliers and/or courier companies to assist with the delivery of an order. They will only use those details to contact you to assist in the successful delivery of the order.