Highlights
Decrease tension and increase fitness at the same time with tai chi martial art techniques, or learn to protect yourself with self-defence
About This Deal
The Deal
Tai chi is a slow moving exercise usually dubbed 'meditation in motion' due to its use of deep breathing, mindful awareness of the body, and slow movements that keep muscles working. It is suitable for all levels of fitness and aims to adapt to one's abilities. Alternatively, customers can learn to protect themselves with a self-defence class, also available for all fitness levels and abilities.
Choose from 3 Options
£6.95 for one taster tai chi or self-defence class (31% off)
£15.95 for three tai chi or self-defence classes (47% off)
£24.95 for six tai chi or self-defence classes (58% off)
The Merchant
Qwan Ki Do supports the martial arts movement with the teachings of techniques that requires the use of hands, elbows, knees, shins and feet in locking and sweeping patterns. Guests can get educated to a competitive level and benefits include improved fitness levels, stamina, balance and body awareness as well as flexibility. Classes are held every day with morning and evening times available.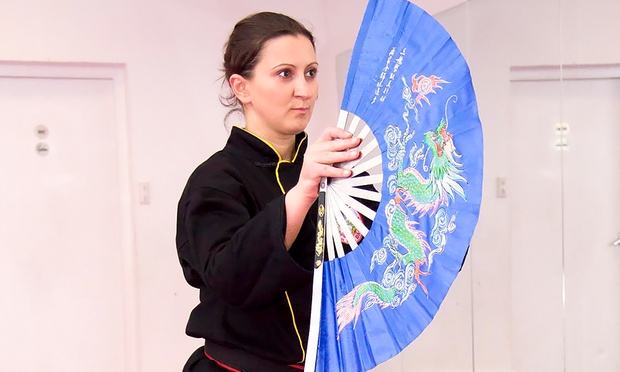 Fine Print
Validity: Expires 90 days after purchase (excl bank holidays).
Purchase: Limit 1 per person. May buy 1 additional as a gift.
Booking: Required by phone on 07737825087 or email at info@fitness4allstudio.co.uk. 24-hour cancellation policy.
Restrictions: See class times online here www.fitness4allstudio.co.uk/. Must be 18 or older. New customers only. For self-defence please consult your GP before attending the class as it involves high intensity training. No pregnant ladies allowed in self-defence classes. All people with heart conditions or diabetes must have GP referral. For tai chi classes pregnant ladies are welcome and those with medical conditions are allowed with doctors approval. Must sign waiver. If in doubt, please consult GP regarding suitability. Equipment provided. The classes can be mixed between self defence and tai chi and do not have to be taken consecutively. Valid on option purchased only.

About QWAN KI DO