In a Nutshell
Suitable for small space, sunny or partially shaded gardens, this plant provides an all-year-round interest to the garden
Product Details
Today's Groupon offers Salix Integra Hakuro-Nishiki Standard 3L Plants, distributed by Suttons Consumer Products Ltd.
Known as the Flamingo tree for its striking pink tips
All-year-round interest
In spring, yellow catkins emerge on the bare stems before foliage appears
In summer the leaves are marbled with pink, green and white
In autumn the leaves fall to reveal glowing orange stems throughout the winter too
Ideal for a specimen tree or grown in a container on the patio
Suitable for small space gardens, sunny or partially shaded
Supplied as standard with a long main stem and a ball of leafy branches at the top
At maturity expect a height and spread of 2m (6.6')
Height at time of supply: approx 100-120cm
3L pot
Images shown are for guidance only of the expected results from plants upon maturity. Different growing conditions may vary results.
Customers should check whether plants are suitable for their homes and gardens before purchasing.
Shipping to most of UK mainland. Not available for Northern Ireland and BT postcodes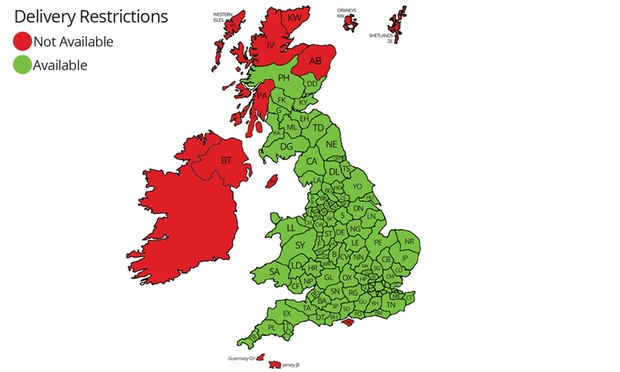 Fine Print
Delivery: Free. Allow an estimated 7 working days (Monday to Friday). Shipping only to most of GB mainland. Not available for Northern Ireland and BT postcodes.
Your order: Order will be dispatched to the delivery address entered at checkout. Delivery address cannot be amended after order is placed.
Further information: Product sold by Suttons Consumer Products Ltd. For Returns Policy, click here. For queries contact: marketplace@suttons.co.uk. Registered Address:
Woodview Road Paignton Torbay TQ4 7NG GB.

No returns or refunds accepted on this item unless defective.

Groupon may need to submit phone numbers and email address to its suppliers and/or courier companies to assist with the delivery of an order. They will only use those details to contact you to assist in the successful delivery of the order.