Do you know your espresso from your ristretto? Con panna from your affogato? The past year or so has seen an influx of independent artisan coffee shops opening in Glasgow, something that has been missing for some time. They don't just make great cups of coffee, they do great food as well. Below are three of my favourite places to drink coffee in the city and watch the world go by.
Riverhill Coffee Bar
You may have heard about Riverhill Coffee Bar, situated in Gordon Street after it was catapulted into worldwide fame by selling "Crystal Meth Cupcakes". From Time Magazine to our very own Evening Times, Riverhill Coffee was on everyone's lips. Don't fret though - the cupcakes were not laced with illegal drugs, just lots of sugary goodness.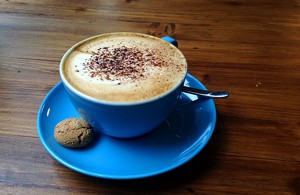 Read More