The Deal
After downloading the GetTaxi app to their chosen smart device, clients will be able to make use of £15 credit towards cab journeys. The built-in map allows the approaching cab to be tracked, with the ability to pay for the ride, and even tip the driver, from within the app. The £15 credit can be used seven days a week, across multiple journeys with no minimum fare, booking fees or extra charges. Customers only have to pay what is on the meter, receiving a receipt for their trip via email.
App available for iPhone or iPad, Android or Blackberry.
The Merchant
GetTaxi allows app users to hail cabs without waving, shouting, or calling, and also enables them to track their ride heading towards them in real time. They also offer a self-service taxi booking kiosk that can be installed in office receptions, hotel lobbies or business centres. Currently, the service is available to users in Edinburgh, Liverpool, Manchester, Birmingham, Leeds, Glasgow and London.
Reviews
GetTaxi UK currently boasts an impressive collection of more than 119,000 likes on Facebook and over 10,580 followers on Twitter to date.
Details verified 27 February 2015.
Learn more about Groupon's Merchant Reviews Policy.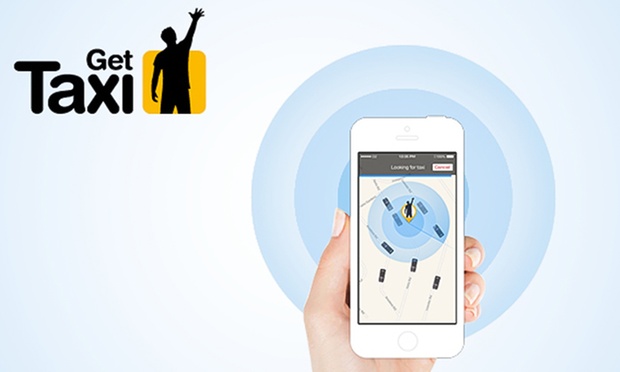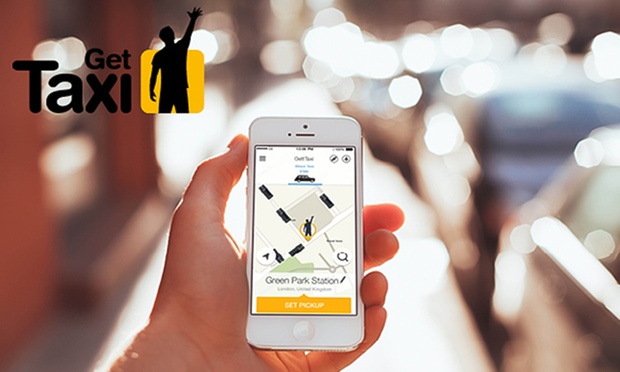 ---
Tips
75

% of 59 customers recommend
"All the drivers I had were fantastic. I will always use get taxi when I am in an area where it is available. I think its a fantastic idea that should be available all..."

"All the drivers I had were fantastic. I will always use get taxi when I am in an area where it is available. I think its a fantastic idea that should be available all over the country."