Highlights
Chefs serve international cuisine at a contemporary restaurant set within a Georgian hotel overlooking Green Park
Fine Print
Validity:
Expires 24 Oct 2014.
Purchase:
Limit 1 per 2 or 4 people. Max 8 people per group. May buy 10 additional as gifts.
Booking:
Required online. For two-person:
https://bda.bookatable.com/?cid=UK-GROUPON:26180&rid=112225&pid=64888&lang=en-GB
. For four-person:
https://bda.bookatable.com/?cid=UK-GROUPON:26180&rid=112225&pid=64889&lang=en-GB
. 24-hour cancellation policy.
Restrictions:
Valid Mon-Sun 5.30pm-10.30pm. Last seating 9.30pm. Must be 18 or older. New customers only. £3.50 surcharge for Baked Sea Trout and Fillet of Sea Trout main. £4 surcharge for Lamb rump and Rib eye Steak mains. £6.50 surcharge for Stuffed saddle of Rabbit and Fillet of Beef mains. £1.50 surcharge for Stem ginger Cheesecake dessert. £2.50 surcharge for Bitter Chocolate Mousse and Selection of British cheeses desserts. 12.5% discretionary service based on the pre-discounted value will be added to the bill. Valid for eat-in only. Valid on option purchased only.
Original values:
Verified using merchant's online menu on 10 Jul 2014.
See the rules
that apply to all deals.
The Deal
A three-course meal at Tiger Green Brasserie may begin with lime and beetroot-cured salmon with citrus sorbet and beetroot (usually £12), or the chef's soup of the day (£7). For the main course, patrons may tuck into pork belly with chard watermelon, potato puree, samphire, balsamic and pine nut (£21), tempura cod, chips, pea puree and tartar sauce (£18), or gorgonzola and walnut tortellini, walnut pesto and parmesan (£19). Sweet flavours may arrive in the form of sticky toffee pudding with vanilla cream, or passion fruit creme brulee, pistachio and biscuit (both £8). Fare is suitably accompanied by a Champagne cocktail such as a bellini (£11).
Full menu can be found here.
Choose from the following options for a three-course meal with a Champagne cocktail:
£59 for two people (Up to 44% off)

£118 for four people (Up to 44% off)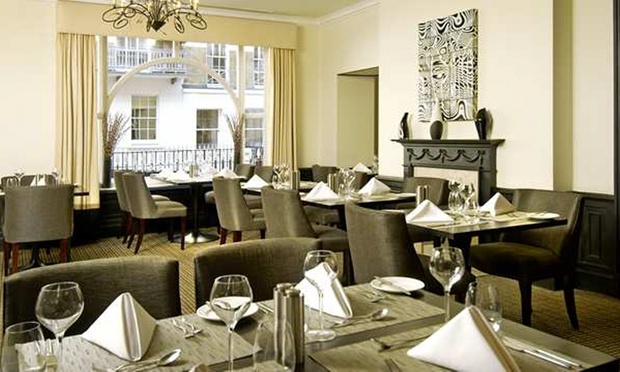 The Merchant
Tiger Green Brasserie serves creative takes on international cuisine within the elegant setting of Mayfair's Hilton Green Park Hotel. The restaurant encompasses two separate dining areas and a conservatory, all awash with olive and cream shades and subtle grey furnishings. The 83-seater venue plays host to lunch dates, afternoon teas and evening dinners seven days a week.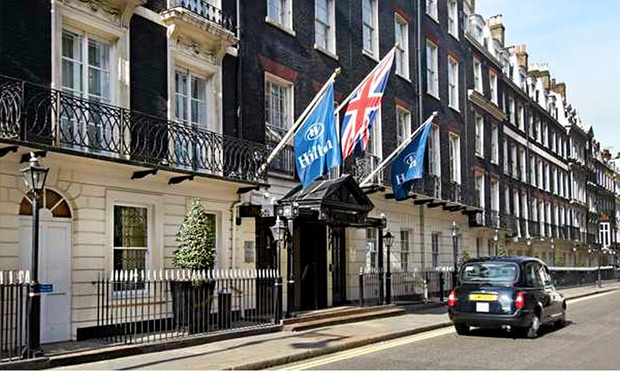 Reviews
TripAdvisor (295 Reviews)
Tiger Green Brasserie has gained a sparkling 4/5 stars from TripAdvisor users, earning the establishment a Certificate of Excellence for 2014. Reviewers have found their meals to be well crafted and flavoursome, and have also praised the fresh decor and attentive staff.
Details verified 10 July 2014.
Learn more about Groupon's Merchant Reviews Policy.
London Hilton Green Park