8 Great Vegetarian Restaurants in London
BY: Rejina Sabur-Cross |
20 Oct 2014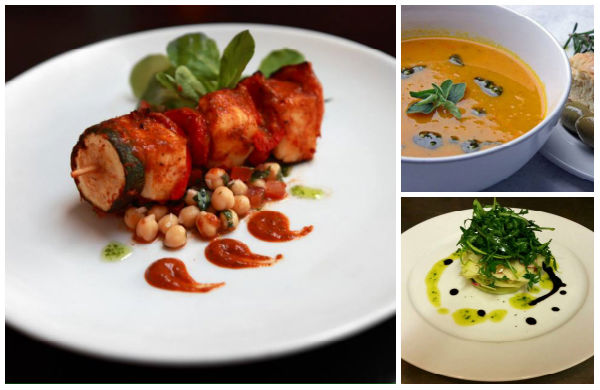 No more token omelettes and nut roasts for you, dear vegetarian healthy type. Here are the best vegetarian restaurants in London town right now. Forget the brown rice brigade, these are restaurants that have enough wow factor to please even the most die hard carnivorous types too.
The Gate
To quote Marina O'Loughlin, a judge of the London Restaurant Festival Awards: "The Gate manages to avoid all the clichés of vegetarian eating... The Gate isn't a good vegetarian restaurant, it's simply a good restaurant". It boasts dishes like aubergine schnitzel, layered with applewood smoked cheddar, basil pesto, roasted red peppers and plum tomatoes served with dauphinoise potatoes, pan-fried kale and finished with a horseradish cream sauce. Or how about saffron ravioli, filled with beetroot, ricotta, walnuts and basil, pan fried in sage butter served with watercress and cherry tomato salsa?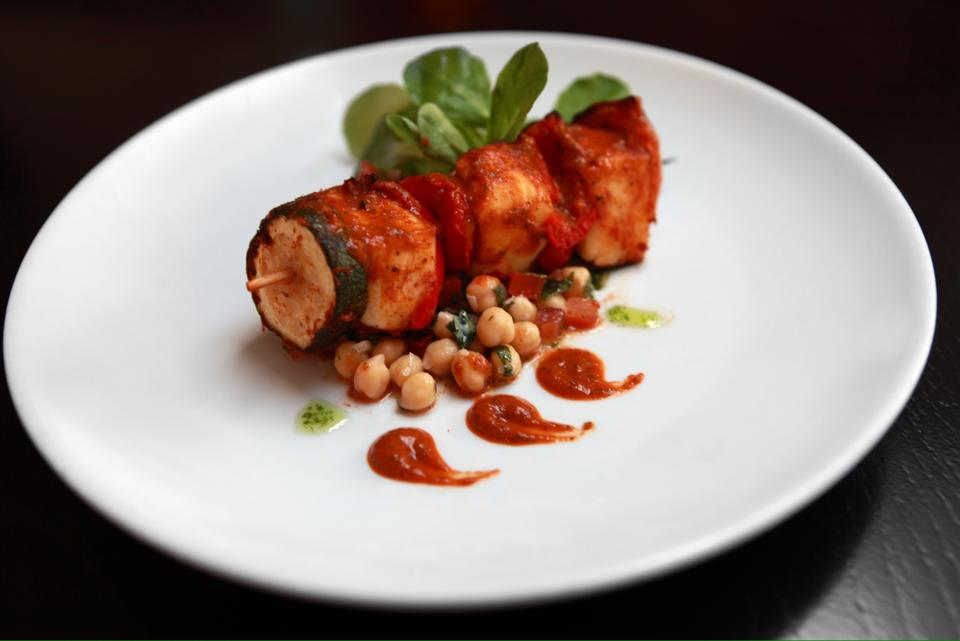 Image Credit: The Gate
Vanilla Black
Vanilla Black is an ultra posh vegetarian fare serving dishes like brie ice cream with pickled plums and mulled custard. For mains try the goats cheese and cauliflower mille feuille. The lunch menu is an absolute steal at £19.50 for two courses.
Mildreds
Mildreds in Soho has been rescuing wayward vegetarians in Central London since the late 80s. Mains are around a tenner and the menu scans the globe with everything from Sri Lankan cashew and sweet potato curry to black bean burritos with the works.
Overat Itadaki Zen
Overat Itadaki Zen vegan and organic food is the order of the day with clean, Japanese flavours in the form of tofu, miso, cabbage rolls and a superlative pumpkin pudding.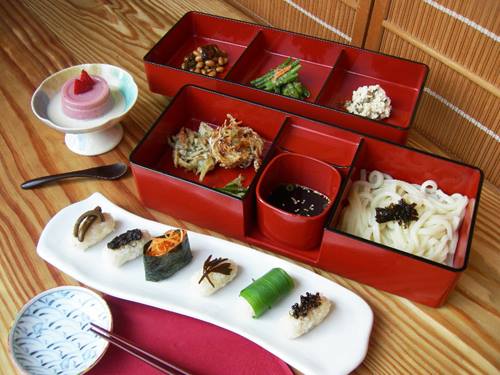 Image Credit: Overat Itadaki Zen
Manna
For one of the oldest vegetarian restaurants in the UK and "a seasonal emphasis on soulfully balanced and detoxifying combinations" look no further than Manna in Primrose Hill. Here you can feast your head off on jalapeno cashew cheese croquettes, raw lasagne or Indian pizza (roti topped with channa masala, saag, date and tamarind chutney and cucumber raita).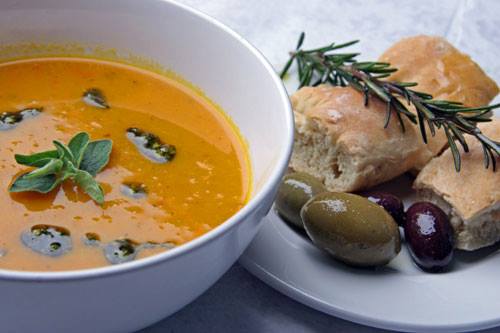 Image Credit: Manna
Gujerati Rasoi
If you'd rather enjoy a more authentic vegetarian Indian hit, check out Gujerati Rasoi in Dalston. Exmouth Market's best street food stall has expanded into a bijou restaurant selling some truly excellent home cooking. The palaak, paneer, mung dhal and rice is true comfort food, and after all if it's good enough for Madhur...
(Read more about Gujerati Rasoi in 7 of the Finest Indian Restaurants in London)
222 Veggievegan
222 Veggievegan offers its more disciplined customers a raw menu as well as a cooked (vegan) one. Popular platefuls like seitan stroganoff or pumpkin and courgette noodles mixed with fresh coconut, chopped brazils and a selection of veggies in a tangy lime and ginger sauce are sure to win over the staunchest of meat eaters. They also do a mean line in gluten free, wheat free and even sugar free desserts.
Amico Bio
Green thinking, better living is the ethos behind seasonal, organic Italian restaurant Amico Bio. The mozzarella is made from rice milk and the vegetable sausages are to die for. The ever-evolving menu is sourced from ingredients fresh from the head chef's family farm in Capua.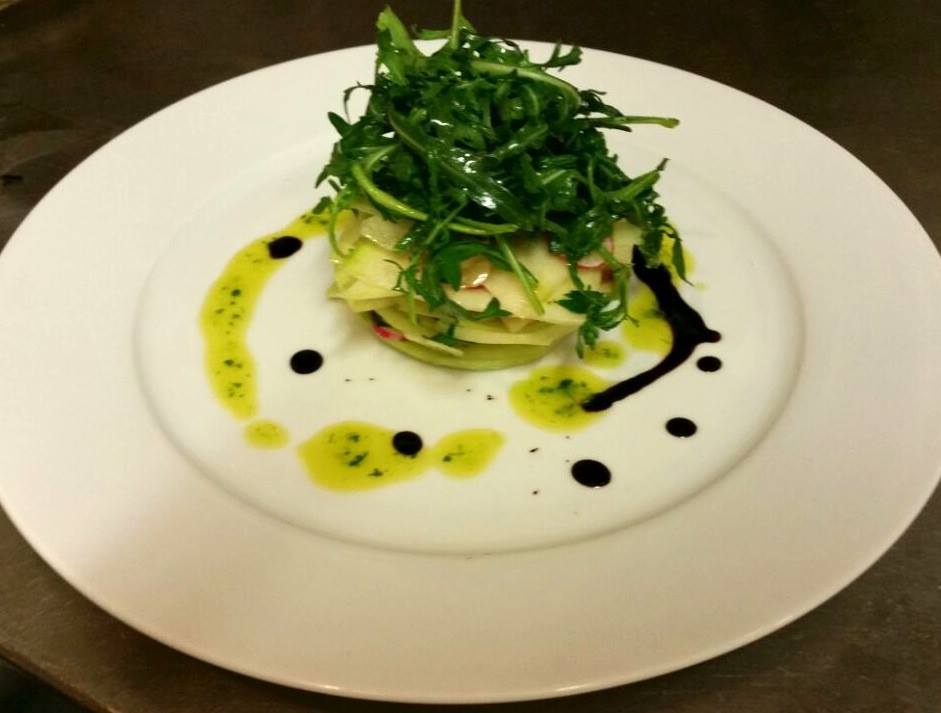 Image Credit: Amico Bio
The vegetarian food scene in London is at the very top of it's game. As intensively processed meat is finally being highlighted for the damaging scourge to the planet it truly is, and as more of us turn to plants and pulses for our sustenance, this can only be a vital and wonderful thing.
Related Reads
Vegetarian Food London - Best Veggie Burgers!
5 of the Most Authentic Chinese Restaurants in London
Five of London's Best Dim Sum Restaurants
____
Find a deal for vegetarian restaurants in London.
BY: Rejina Sabur-Cross
Click here to read more articles by Rejina..Rejina Sabur-Cross is a blogger and freelance food writer. She started Gastrogeek back in 2009 and has written for various publications including The Guardian, Fork Magazine, Eat Me Magazine, Le Cool, Blogosphere Magazine, Channel 4 Food, Fire and Knives and BBC Good Food. She's been featured in Red Magazine, the Evening Standard, The Independent, Olive Magazine, Waitrose Kitchen and more recently in the Sunday Times Magazine as one of the UK's top food bloggers. She's judged the Brick Lane curry competition, dined on bull's pizzle pie on Jimmy and Jamie's Food Fight and judged dishes for "The Perfect" on the Good Food Channel. Her first book "Gastrogeek" is out now. Click here to read more articles by Rejina..