Battle of the Pizzas
BY: Laura Pearson Smith |
23 Jun 2014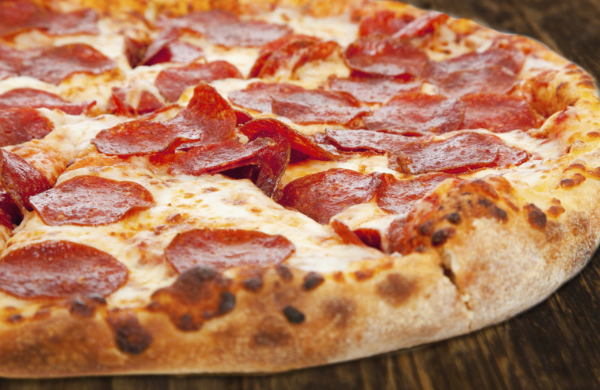 Long hailed as the ultimate comfort food, pizza can be very much hit or miss. Glasgow has some truly amazing pizza places, each putting their own little twist on a classic. No matter what style of pizza you are after, this city has it.
Andiamo
Andiamo in Giffnock on Glasgow's Southside has some rather luxurious pizzas on its menu, with toppings almost too good for the job! Being an Italian restaurant, the pizzas are very much made in the traditional European way - wood fired, with a thin crispy base and plenty of fresh ingredients. Their 'filetto' aka fillet steak pizza is a must-try. Covered in strips of juicy meat, porcini mushrooms and mozzarella cheese, it's simply delicious. Another favourite of mine is their 'gamberoni e granchio'. The seafood (king prawns and crab meat) is so fresh and is a great, filling alternative to a meat-based pizza.
Andiamo
, 223 Fenwick Road, Giffnock, G46 6JG
Soho On Miller Street
If traditional Italian is not exciting enough for you, head to Soho On Miller Street in the city centre. Walking past, it can easily be mistaken for just another basement bar, but inside amazing pizza creations are made. Their thin-based and rather huge pizzas are a favourite amongst those 'in the know', especially their Glasgow-inspired 'The Flaming Scotsman', which is topped with haggis and jalapeno peppers.
Soho On Miller Street
, 73 Miller Street, G1 1DT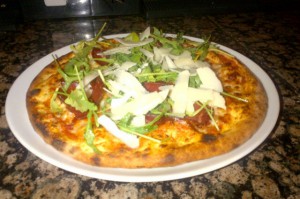 La Vita Pizzeria
Why stop at one when you can finish off your meal with a dessert pizza? This sweet invention at La Vita Pizzeria on the city centre's George Square is truly heavenly - but be sure to leave your calorie counter at home! The dessert pizza has their traditional pizza based topped with warm nutella and mascarpone cheese. I may, or may not, have eaten a whole one.
La Vita Pizzeria
, 161 Queen Street, G1 3BJ NY
Slice
All this talk of Italian-style pizzas needs rounding off with a fabulous American 'pizza-pie' - thick doughy bases loaded with cheese is what NY Slice on Sauchiehall Street does best. They bring a taste of New York to the city centre by spinning their own dough and letting it mature for a week before baking. They use crushed tomatoes for the base and a selection of in-house marinated meats as toppings. You can buy their creations by the slice, or super-size it American-style by getting a gigantic 18-inch pie. You won't be disappointed. It is open until 1am too, so makes the perfect post-booze soaker.
Slice
, 369 Sauchiehall Street, G2 3HU Agree with this list? Any suggestions? Tweet us!
@Groupon_UK
#grouponguide
____ Check out our deals for
restaurants in Glasgow
.
BY: Laura Pearson Smith
Laura Pearson-Smith is from Glasgow's Southside. She is a lover of luxury, yummy food and all things pretty. She founded, and is editor of luxury travel online magazine Stylecation, and blogs at her own lifestyle blog A Life With Frills. She has written countless fashion, beauty and travel articles for various publications including The Huffington Post. If you want to know the best Chinese restaurant in Glasgow, where to get a vintage Chanel handbag or the city's best facial, she's your girl.