Beauty Buzz - Hidden Spots to Buy Beauty Products in Belfast
BY: Gemma-Louise Bond |
18 May 2014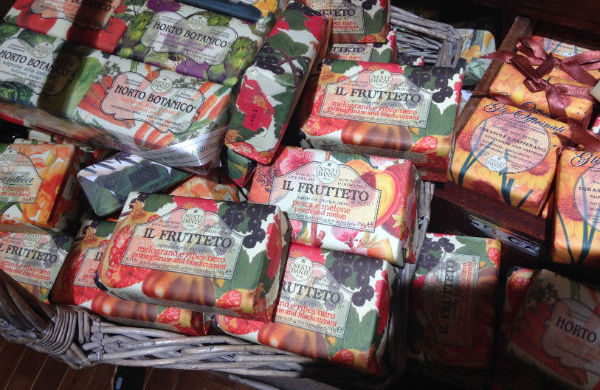 I am a self-confessed beauty addict. It is part of the reason I turned to blogging - an excuse to buy more lipstick! It can be easy to get carried away in large pharmacies with their selections of beauty items. However, I believe the best thing about buying beauty products is finding hidden gems and the places that stock interesting and different brands. In Belfast we have a three places that I always frequent when I want something a bit different or I'm looking for some serious beauty advice.
Avoca
Avoca, located on Arthur Street is well known for its beautiful Irish wares but they also stock a handpicked array of amazing beauty goodies. Many of the brands they stock are Irish including Lucy Annabella Organics and Inis fragrance. They also stock some brands which are hard to get in Belfast such as Butter London (their glitter polishes are like Christmas in a bottle), Dr. Hauschka skincare, Burts Bees and stunning soaps and smellies from Nesti Dante. Their own line of candles and soaps also make beautiful presents. If you are fan of Jo Malon, Avoca is a must visit for you.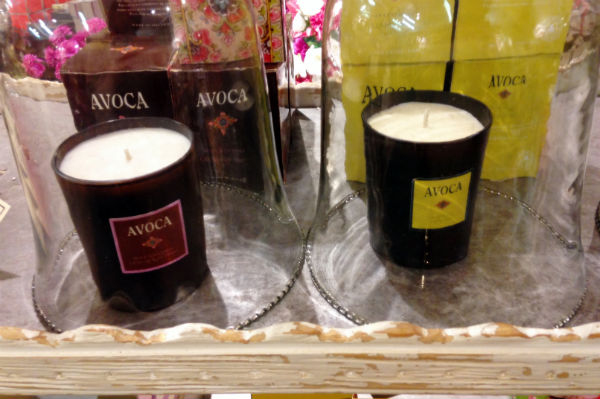 Makeup Pro Store
A recent addition to Belfast's City Centre, Makeup Pro Store is owned by leading makeup artist Paddy McGurgan*. Paddy won Professional Makeup Artist of the Year in 2012 and is well known in for his amazing skills which have graced many billboards and magazine covers. Makeup Pro store is something really different for Belfast as it has lots of exclusives which aren't available anywhere else in Northern Ireland. Makeup brands such as Make-Up Studio, Makeup Atelier Paris and skincare brands such as the amazing Mario Badescu line the shelves of the Royal Avenue store. The store looks like the backstage of a runway show and you are able to book into have your makeup applied or have a makeup lesson with Paddy or one of his team. The great thing is that all the staff are trained to such a high standard and know the products which will compliment your skin the best. A favourite of mine are Embryolisse products which are stocked at the store - they are a make-up artist secret weapon!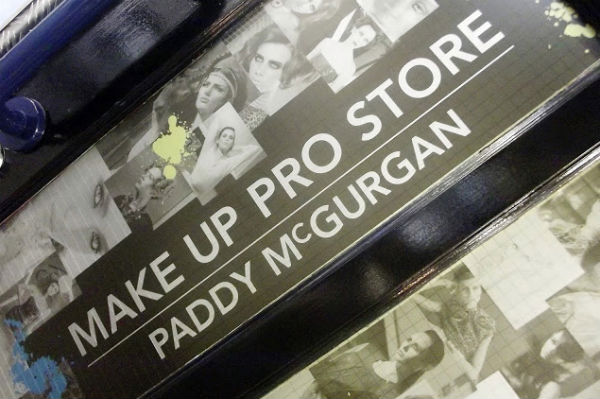 Space NK
It may be a British institution where beauty bloggers are concerned, but I'm often shocked at the amount of people who do not know about 
Space NK
. Founded by Belfast born Nicky Kinnaird in 1993, Space NK stocks some of the best and hardest to find brands. With luxury brands such as By Terry, Eve Lom and Diptyque, the store offers many products to make you feel like a pampered princess. However, people often have the assumption that everything in Space NK is "luxury" and therefore expensive. I live to dispel this myth as they stock some brilliant cost-effective brands as Kiehl's, Percy & Reed and Caudalie too. There are two stores in Belfast - one located facing Belfast City Hall and one located on the Lisburn Road. Both offer a wide variety of products and the staff are ultra-knowledgeable about the products they offer. Make sure to check out a personal favourite of mine - Revive skincare.
More Information:
*Check out the interview I did with Paddy from Makeup Pro Store: http://www.youtube.com/watch?v=HyTb7F05z_w
Where are your favourite spots for buying beauty products? #GrouponGuide @Groupon_UK
____ Check out our
beauty deals in Belfast
.
BY: Gemma-Louise Bond
Lifestyle blogger student in search of inspiration, lipstick, shoes, a fabulous meal and exploring the city I was born in and love. Connect with Gemma-Louise via her blog www.thatbelfastgirl.blogspot.com or via Twitter @GemmaLEBond