Best Tattoo Shops in Glasgow (And Advice for First Timers!)
BY: Lisa, Marie Ferla |
12 Nov 2014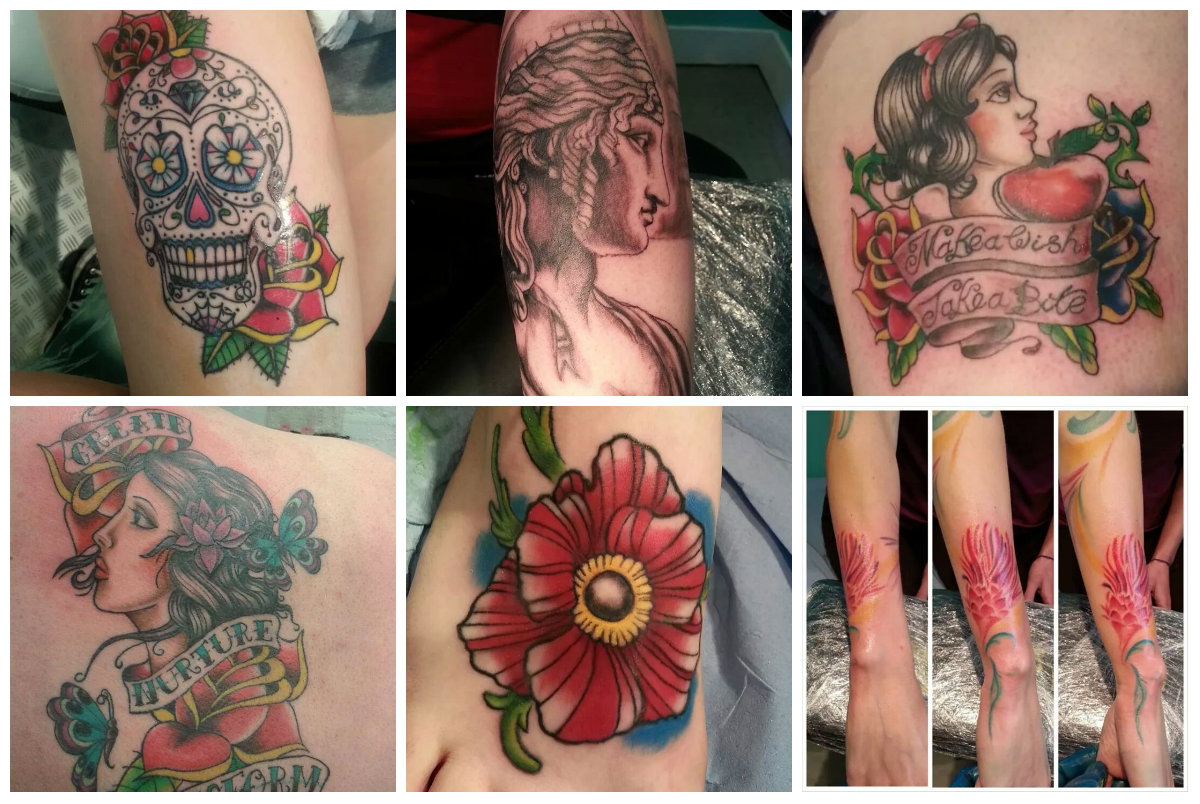 When the government-backed employment advice service Acas published its first guidance on tattoos in the workplace a couple of months back, the only surprise was that it had taken them so long. With around one in five British adults now sporting one, it's been a long time since body art was something just for biker gangs and sailors. And given that many of the talented tattoo artists operating in the Glasgow area boast backgrounds in fine art, as well as having served apprenticeships in the more technical side of tattooing, it would seem a shame to keep their work covered up.
After I got my first tattoo in 2008 a well-meaning friend grabbed my wrist, sighed dramatically and said "well, at least it won't show up in your wedding photos". Funnily enough, by the time that happy day rolled around, I had another on my shoulder that made the odd cheeky appearance in some of my favourite photographs from the day. While I don't take my tattoos as seriously as some - I only have three now, and it will surprise nobody to know that they are all related to bands and musicians - I find the culture around them fascinating. So it was hardly a chore to talk to both a Glasgow tattooing legend and the new kids on the block who created my latest tattoo about what you should think about before committing to ink.
Lucky Cat Tattoo
Owned by tattooist Kevin Younger, Lucky Cat Tattoo Parlour is a gorgeous West End landmark full of the sort of comfortable, quirky details that inspire confidence about its artists (lucky cats, funnily enough, feature prominently). With a background in graphic design, Kevin has been tattooing in the area for over a decade and counts the likes of Biffy Clyro frontman Simon Neil among his loyal clients.
Since Lucky Cat opened in 2010, the studio has become synonymous with highly professional, hygienic and creative work - and it also offers laser tattoo removal. There are currently three artists based at the studio: both Frenchie, who has been with the studio since the very beginning, and Rachel served their apprenticeships with Kevin.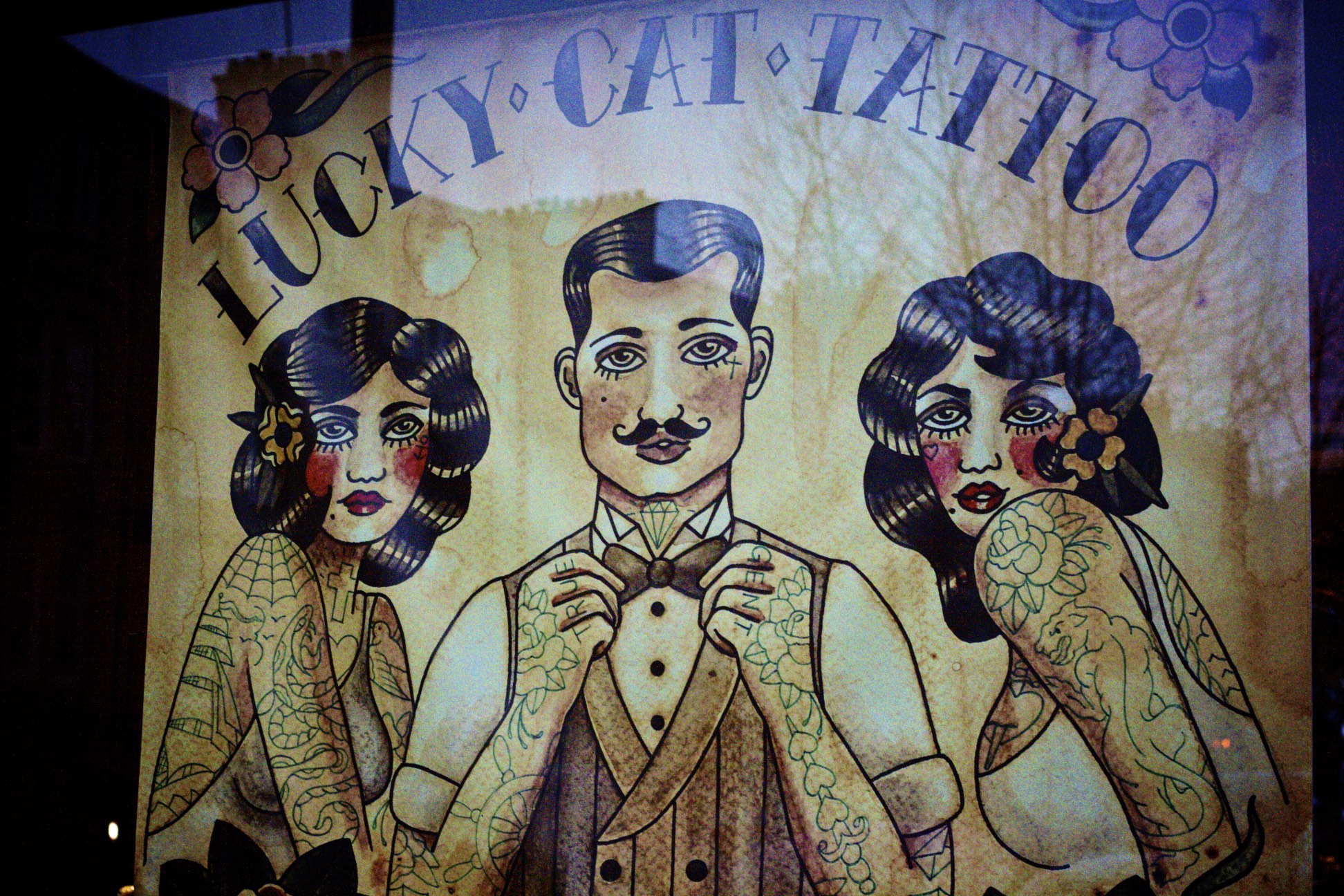 Bones and Smithereens
Greenock's Bones and Smithereens - located just half an hour from Glasgow by train - may only have been open for around 18 months, but artists Steff and Woody have more than 20 years experience in the body modification industry between them. Their cosy studio offers a range of services including tattooing, piercing and stretching. Steff holds qualifications in animation, illustration and graphic design from Glasgow School of Art, James Watt College and the University of the West of Scotland, but having loved tattoos and piercings from an early age it was no surprise to anybody when she pursued apprenticeships in both. Woody began working as a piecer in 1995 and had a residency at Edinburgh studio Kitty Scratches - until the fateful day when, with one artist off on maternity leave, the studio owner asked if he could draw.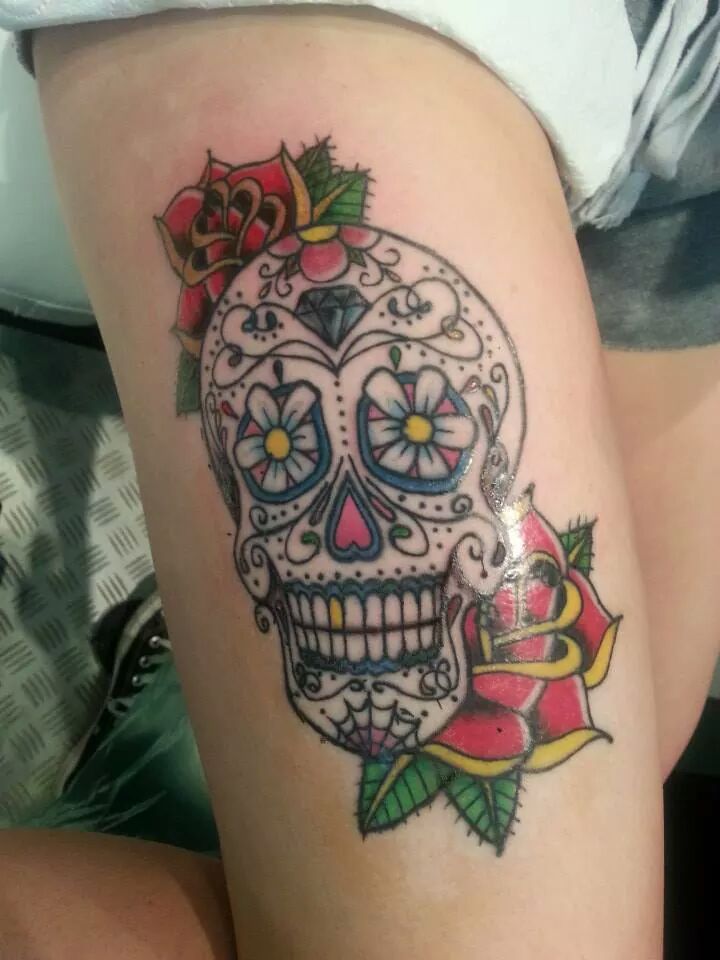 "I had been a rather keen graffiti artist, so I said that I could draw a bit," he remembers. "So Katherine 'Kitty' Sharpe, the studio's owner, gave me a homework assignment of some designs to draw up for the next day. I drew them up as best I could and evidently she saw some potential because I started as the new apprentice the following Monday."
Bones and Smithereens is a real labour of love - the husband and wife duo opened the studio in their hometown after a few years of health-related absence from the industry, and as Woody says "it's great to be back doing what I love".
The Changing Face of Tattooing
"Honestly, not really," Steff says when I ask her whether the typical customer she sees has changed over the past few years. "We've always had a wide spectrum of customers, including bankers and lawyers. If people really wanted tattoos, they would always find a way to hide them from employers if necessary."
While her clientele has not necessarily changed, Steff says that the type of work she is asked to do has changed though - particularly when it comes to tattoo placement.
"People are getting them in more obvious places such as forearms or chest, and even in places that are still quite taboo like hands, neck and face. It's doing a great job of changing society's perception of the heavily-tattooed person."
"There says I tattoo mostly professionals who are wanting big work: sleeves, back pieces, leg sleeves etc," Kevin says. "Most of the work I do personally is repeat sessions where the client might come in for three or four hours at a time over a period of several months."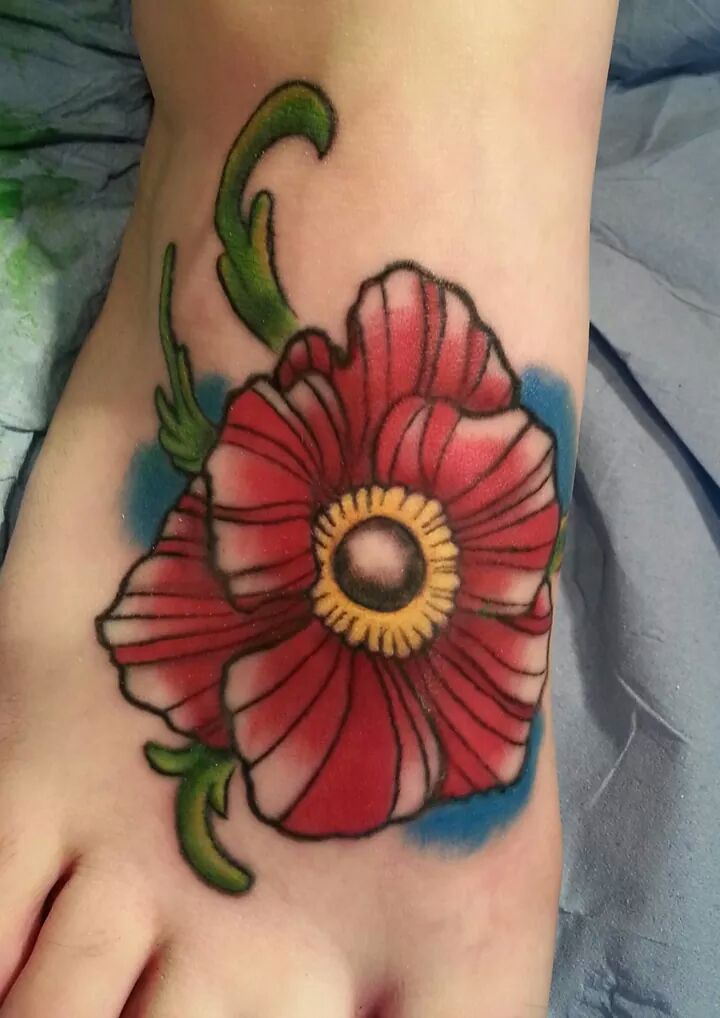 Advice for First Timers
"I find the most important thing overall is to think carefully about it," says Steff. "What you want, can you take the pain, will you be able to devote the effort it can take to properly heal a tattoo, that kind of thing. Tattoos are permanent after all, so choosing is probably the most important part - you can still get random, silly tattoos but thought at least should go into where you get it. And don't be told your first tattoo has to be small to 'see if you can cope with the pain' - we've had clients get massive pieces for their first tattoo and they were absolutely fine!"
"Research your ideas extensively until you find your preferred design and, equally as important, go to a reputable tattoo studio," says Kevin. "All tattoos hurt to a degree - some worse than others, depending on whereabouts on the body they are - but don't let the thought of pain put you off. It is never as bad as you think it's going to be and, if you want the tattoo badly enough, the pain shouldn't be too much of an issue."
"Tattoos hurt and there's no getting around it, but laser removal hurts even more," says Steff. "Which is another good reason to think carefully about your artwork!"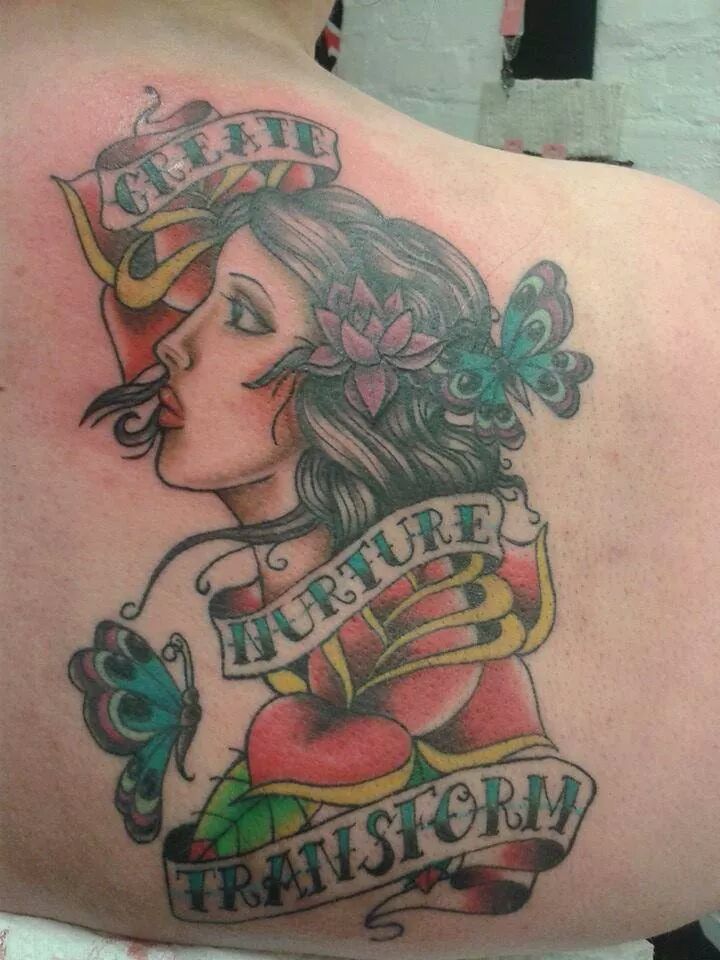 Strangest Tattoos
Despite the best advice of tattoo artists, it can be hard to predict what clients will ask for. As Steff explains, once a customer and his friend came into the studio "and one requested 'cunnilingus' on his finger while his friend got 'extractor fan' on his chest". "It was apparently a long-standing agreement that it would happen…" she says.
"The strangest thing I've tattooed is a giant black widow spider," says Kevin. "The body covered the client's entire back, the legs wrapped around his body and two more legs reached down to the bottom of the client's legs."
As for Woody? "The Peugeot logo, on the most sensitive part of a gentleman's most delicate area. The less said about that, the better."
Luckily I can recommend a good place for tattoo removal..?
Related Reads
Glasgow Markets - Best Independent Markets
____
Find a deal for tattoos OR tattoo removal in Glasgow!