How to Make a Cup of Tea
BY: Ann Nugent |
12 Mar 2015
Whether you prefer yours served in bone china (with pinky finger stretched out), or builder's strength in your favourite mug, there's no denying the pleasure of sitting down to a good cup of tea… and I'm sure your mum would agree, so this Mother's Day why not make her the perfect cup of tea with this helpful advice from the friendly tea fanatics at Whittard.
What's the best way to make a perfect cup of tea?
Everyone will have their preferred way of making tea, but here are the essentials. Whether using a teabag or loose leaf, always use freshly drawn water. Use boiling water with black teas and fruit infusions, and water off the boil (80°C) for green and specialty teas. Timing is also a matter of preference depending on how strong you like your tea and whether you're drinking with or without milk. We recommend that black teas are brewed for 3-5 minutes, green teas for 2-3 minutes and we recommend only adding milk to black teas.
Wait, is there a difference between using loose tea, and bagged tea?
The grading, quality and condition of the leaf used in teabag production is quite different to that used in loose-leaf selections. The leaf is rolled to break it, making it small enough to fit into one teabag, and producing strong, good colour. Loose-leaf teas come in a range of sizes from large whole leaves to smaller leaves that are rolled into tight, neat twists. As these leaves are infused they gently unfurl revealing the original leaf.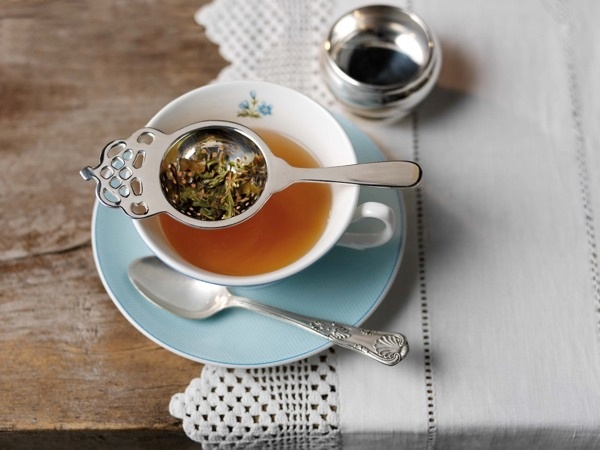 Aha, I see…. So should the perfect cuppa be served from a pot, or made in the cup itself, does the cup (or mug) make any difference?
Again this is a matter of personal choice, but if you are using a teabag it is perfectly ok to use directly in a mug or teacup, and leave the teabag to brew for the desired time before removing from the cup. If using loose-leaf tea, a teapot or infuser will make a better brew and since the leaves retain their flavour, they may be infused twice. However there is something to say that in the busy world we live in taking the time to make a pot, and enjoying the ritual really be a pleasurable experience.
So should I put the milk in before or after?
This is also a matter of personal preference, but also historical reasons. When ceramic ware was not as good quality as it is today, a teacup might easily crack when very hot tea was poured into the cup, unless the milk was put in first to cool the cup. Today with many people making their tea directly in a mug, they prefer to see the strength of their brew and adjust the amount of milk accordingly. Either way, we recommend only adding milk to black teas.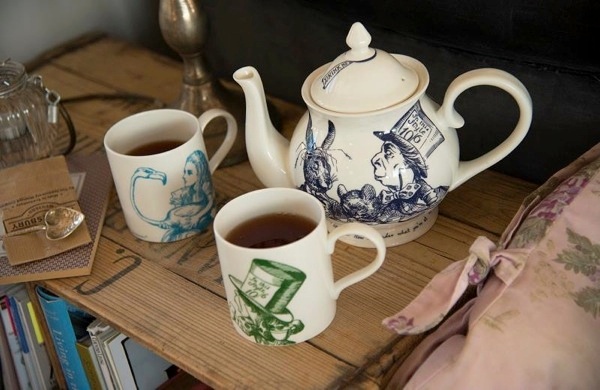 To sugar or not to sugar? that is the question.
Personally I prefer my tea without, you are better able to appreciate the flavours of the tea if you don't take sugar – but this is down to preference and whether you like your drink sweeter or not.
How can I make mum's cuppa even more perfect for her on Mother's Day?
I think my mum would like breakfast in bed with a strong cup of English Breakfast to wake her up – but why not give your mum the perfect afternoon treat with scones and jam washed down with a perfect cup of our Afternoon Tea.
I think I've just worked out how to become the perfect daughter!
Whittard's most popular tea is its Mango & Bergamot – an exclusive blend of steamed green tea, flavoured with mango, bergamot and lulo fruit, scattered with rose, sunflower and cornflower petals. It was a Great Taste Award winner in 2013 and 2014 and is as tasty cold-brewed as a refreshing iced tea in the summer. This Mother's day why not try Whittard's most quirkiest tea in white or dark chocolate.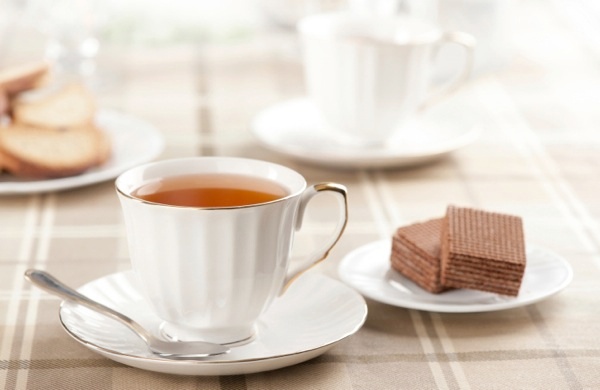 If you're lucky enough to live in or be visiting Aberdeen, Southampton or London (Lower Regent Street St James's) then pop in to Whittard's newly refurbished Tea Bars – where you can enjoy a selection of signature teas, coffee and cocoa accompanied by an exclusive menu of culinary creations by the renowned pâtissier, Claire Clark.
Related Reads
Glasgow Brunch Ideas for a Lazy Sunday
Once Upon a Tart: A Tale of Tempting Treats in Magical Surroundings
Fish and Chips in Glasgow - The Best (and Something Different!)
____
Find a deal for food and drink in Glasgow.
BY: Ann Nugent
Ann Nugent is a 30-something girl in the city of Glasgow. A freelance style writer and culture insider, Ann established her blog in 2010 and regularly contributes reviews and social commentary across Scottish national and local media titles.