Explore the Different Cuisines of London with Our Guide to International Restaurants
BY: Emma Toner |
14 Apr 2015
London is a diverse, multi cultural city with an abundance of excellent restaurants. Fancy French? Thai? Lebanese? even Russian? they're all here! We've compiled a list of the best international restaurants in London and where to find them. This is an incomplete list so if you have suggestions on cuisines to all please tweet us @GrouponGuide_UK!
Best Thai Restaurants in London
"So restaurants have a choice - go authentic and remain a niche market for expats and extremely brave Londoners, or find a more interesting way of making Thai flavours work without quite so much chilli. These are the pick of the best Thai restaurants in London." Read more at Thai Restaurants London - 4 of the Best.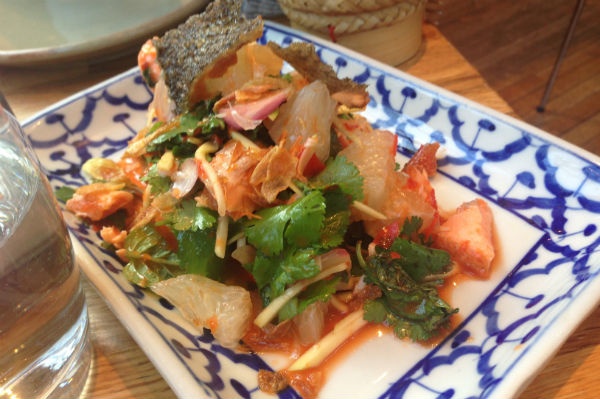 Mexican Restaurants in London
"First of the 'posh' Mexican restaurants in London, Mestizo still has a following thanks to a solid mastery of a wide variety of Mexican food styles (mole, streetfood, ceviche) and a vast collection of tequila and mescal." Read more at Mexican Restaurants London - The Top 5.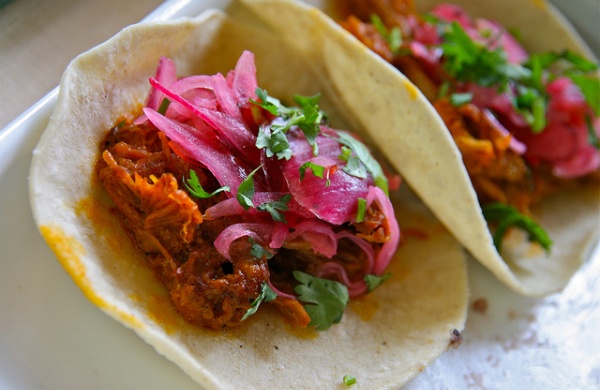 Vietnamese Restaurants in London
"A classic Vietnamese bánh mì will contain steamed pork roll and sometimes other types of pork, or grilled meats, often marinated in caramel and lemongrass. It is now common to find other meat variations, plus fish or tofu. The bánh mì is a lesson in the importance of contrasts in a sandwich. Here are five of the best to be found in London." Read more at Top 5 Bánh Mì in London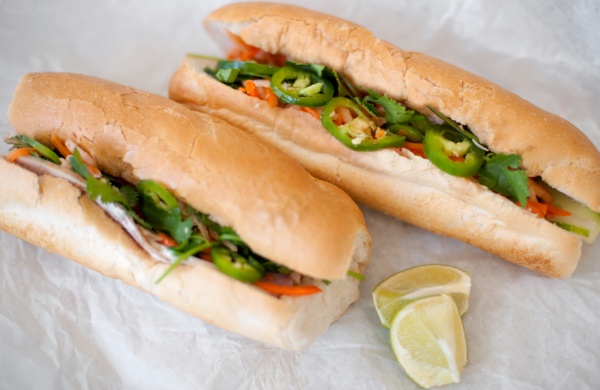 French Restaurants in London
"French cuisine has always had more to offer than white tablecloths, wine lists the size of a telephone directory and snooty waiters. Here are my five favourite places to try the best French food that won't break the bank" Read more in 5 Great Value French Restaurants in London.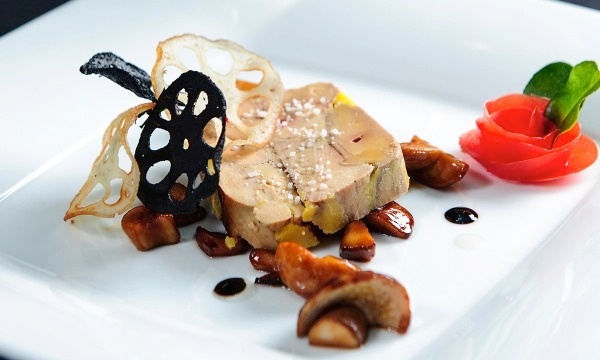 Chinese Restaurants in London
"There's no shortage of Chinese restaurants in London if all you're after is a portion of sweet and sour pork balls and egg fried rice. For the good stuff, you have to know not just where to go but what to ask for – many great (e.g. Sichuan) restaurants have a list of high street favourites for timid English people and a secret menu of spicy regional specialities for those brave or, er, Chinese enough to deserve it. Here are some of the best places to indulge your passion for peppercorns:" Read more at 5 of the Most Authentic Chinese Restaurants in London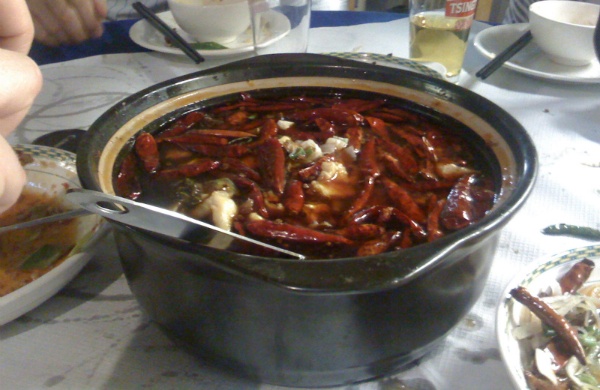 And...
"There isn't a single 'best' dim sum restaurant in central London; the better places tend to be particularly good for certain things, and good enough for everything else. If you were being soooo specific that you wanted the very best scallop cheung fun (rice noodle roll), har gow (prawn dumpling) or cha siu bao (steamed pork bun), you could shop around. But the differences can be marginal. And I personally think life's a little too short for that level of anality. So, the following restaurants are a selection of the inventive, expensive, affordable and fun. My main requisite is that they should be reliable, and also that they do an excellent xiao long bao (dumplings full of awesomeness)." Read more at Five of London's Best Dim Sum Restaurants.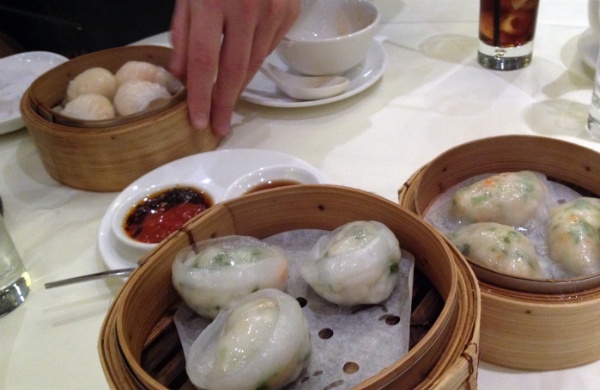 Japanese Restaurants in London
"Of all the cuisines to have taken the capital by storm, none seem to have had quite the same impact as the Japanese restaurant. The past decade or so has taken us from the realms of greasy noodle chains to Michelin starred brilliance." Read more at Top Japanese Restaurants in London - By a Sushi Expert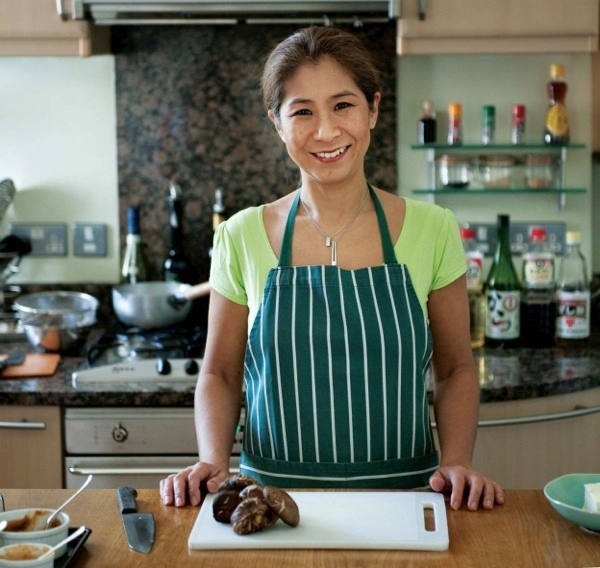 And...
"When it comes to picking the capital's best sushi restaurant, London doesn't allow me to pick just one, so here are my top five:" Read more in Five of the Best Sushi Restaurants in London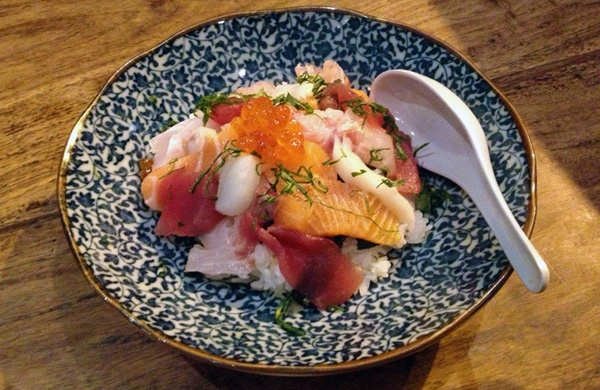 And..
"These days, Japanese noodles are serious business. Where to go to sample London's best? These are my favourites". Read more in London's Best Ramen & Udon - Get Your Noodle Around This
American Restaurants in London
"Americana seems to be the order of the day wherever you dine across London at the moment - whether it's American burger joints such as Shake Shack and Five Guys vying for fast food dominance, or gourmet fried chicken restaurants like Chicken Shop and Wishbone. American barbecue is no different and over the past year, London has seen an explosion of both restaurants and street food vendors purveying home-smoked meat, vineagar-y 'slaws and bourbon with pickle chasers." Read more in Five Places to Get Awesome American Barbecue in London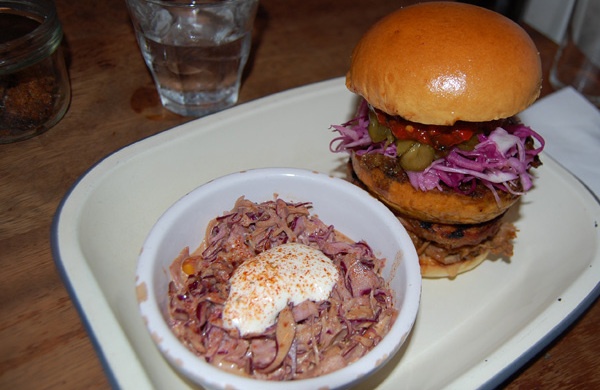 Best Halal Restaurants in London
"Thanks to its blossoming Muslim community (2.7 million in the UK with every one in 10 in London), our capital boasts its fair share of brilliant Halal restaurants with cuisines that span the culinary globe. As well as the more obvious enclaves of Edgeware Road, Brick and Green Lanes, haloodies (halal foodies) can also feast on morally sound food all over town, from Notting Hill to New Cross." Read more in 10 Great Halal Restaurants in London.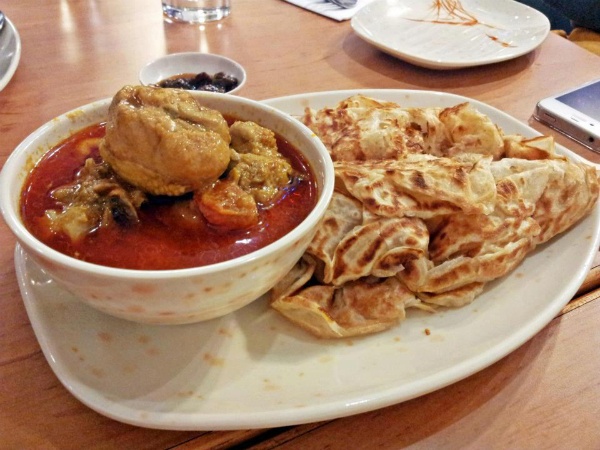 Indian Restaurants in London
"Sure, there are plenty of curry houses along the street - but the experience of being harassed into a restaurant as you walk down Brick Lane comes second in disappointment to the slop you'll likely be served. Give it a miss. Instead, look to one of the following options – which cover a range of budgets and occasions." Read more in 5 Places in London to Get An Authentic Indian Meal.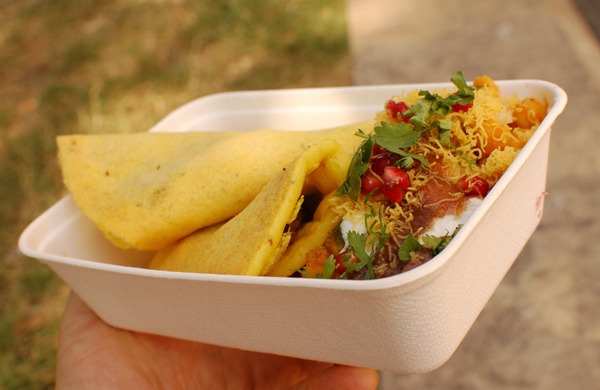 And...
"With the likes of Moti Mahal, Zumbara, Bhangra burgers and Trishna all serving fantastic regional Indian dishes it's now possible to cherry pick the very best of sub-continental cuisine without having to fork out for that plane ticket. Here's my round-up of some of the best:" Read more in 7 of the Finest Indian Restaurants in London.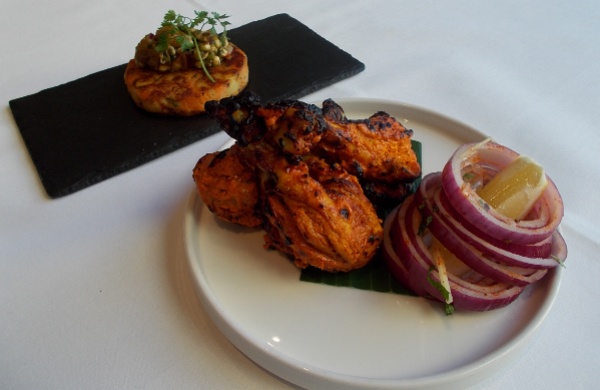 Best Malaysian Restaurants in London
"This was all at a little back street, basement, no frills place in Euston called Roti King - which I'm told is Malaysian. I've no real experience of Malaysian food, but I'm hooked. The next day, another nasi lemak at a place called Sedap near Old Street. A little different (fried mackerel not anchovy), but still decent enough." Read more in Best Malaysian Restaurant London Has to Offer.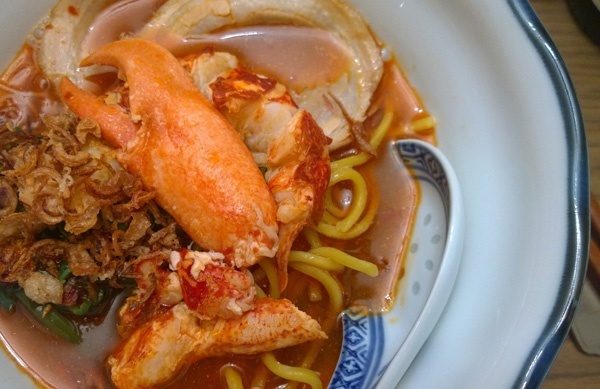 Russian Restaurants in London
"There are Russian restaurants in Moscow, just like there are fish and chip shops in London, but they are competing for attention amidst so many Spanish, Italian, Chinese and so on that only the most accomplished get a regular custom. Here are some of the best places to sample Russian hospitality in London." Read more in The Best (Sort of) Russian Restaurants in London.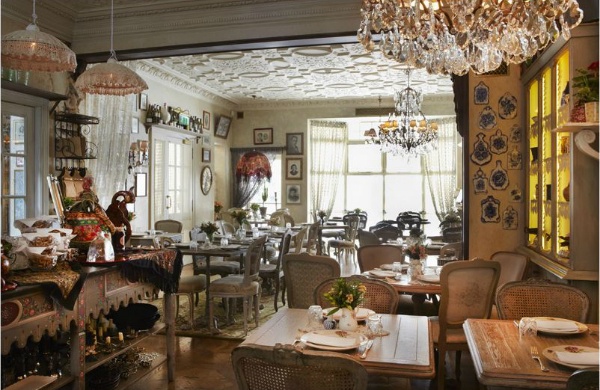 Spanish Restaurants in London
"The following five places are doing things right – great food, great service, and not a frozen squid ring in sight." Read more in London's Best Tapas Bars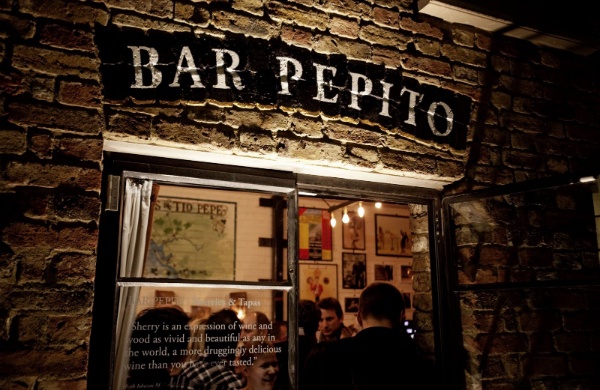 and
I've long been a fan of Tapas food, and have frequently visited Spain from San Sebastian in the North to Alicante in the South, enjoying the Spanish cuisine as much as the good weather and the beaches. Luckily for us Londoners we don´t have to travel to experience a world of flavours and Tapas restaurants are prevalent across London. With the recent opening of a new Brinidisa´s outpost, Morada, I thought I would take a look at those Tapas restaurants that are so good, they've expanded… Read more in Tapas in London.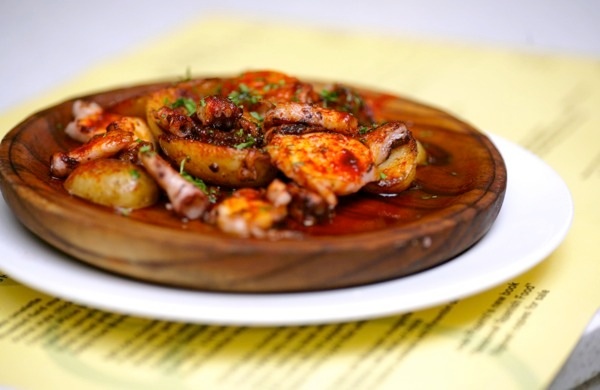 Italian Restaurants in London
"You'd think pizza is a fairly fail safe option, but there are many, many duds across London. Sadly, most of the omnipresent pizza chains are so big that they're long past their sell by date. You'd be much better seeking out one of the following instead." Read more in Five of the Best for a Pizza in London.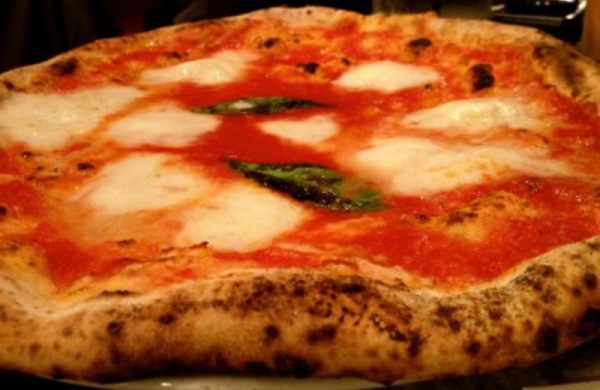 And...
"Now, thank the Roman gods, a new wave of Italian restaurants has demonstrated a Third Way – top notch cooking, and ingredients, in smart surroundings, followed by a bill that won't break the bank. Here are my five favourite." Read more in 5 Best Italian Restaurants in London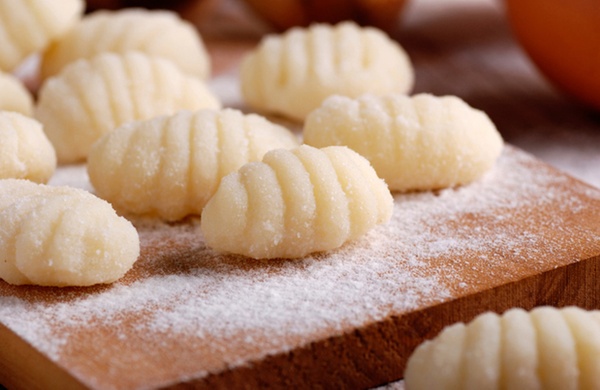 Lebanese Restaurants in London
"Where's best for Lebanese in London?" I've been asked the question a few times, and I'm still not sure I know the answer. But I do have a vague response that covers a lot of basis. When considering the options below, ask yourself who am I going with? Do I want to travel far? How slick do I want it to be? And do we want a belly dancer?" Read more in Lebanese Restaurants London - Where Are the Best?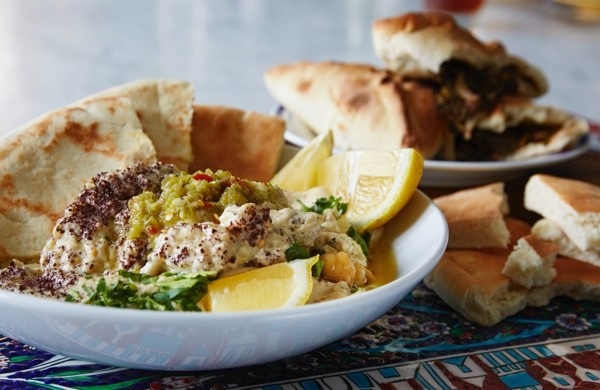 Korean Restaurants in London
"Garlic, chilli and kimchi - with such unabashedly massive, bolshy flavours it's little wonder that Korean food seems to be having a bit of a well deserved moment on the London food scene. The Japanese famously (and also racistly) refer to Koreans as "garlic eaters". If like me, you see this as a very good thing indeed and not an insult at all, then Korean food is something you need to seek out. There are plenty of contenders out there so it's worth whittling things down to avoid disappointment. Here are some of the very finest places in town to chow down on bibimbap and feast on bulgogi:" Read more in 5 of the Best Korean Restaurants in London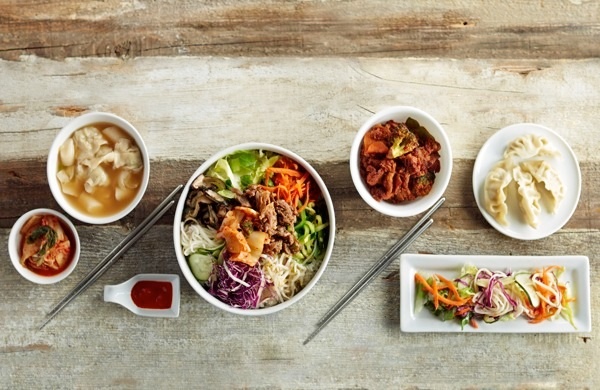 African Restaurants in London
"Africa is a big place, and home to a remarkable variety of different styles of cuisine, from the tagines of Morocco to the fine dining restaurants of Capetown. There's also the little matter of chicken chain Nando's starting life in the continent, but I wonder whether this is really what Africans would consider their finest culinary gift to the world. So for this roundup I'm going to focus on my own personal favourite style of Ethiopian/Eritrean, of which there are a number of very decent examples dotted about." Read more in African Restaurants - Best Ethiopian/Eritrean in London.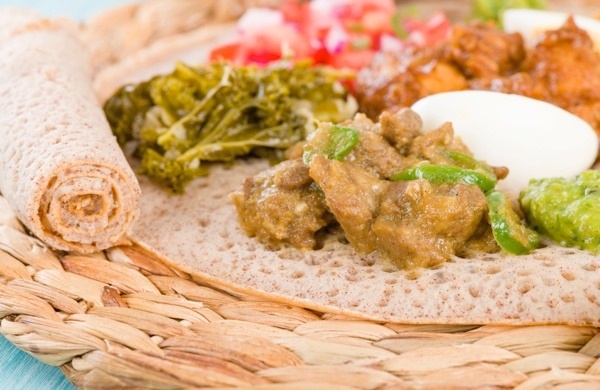 Greek Restaurants in London
"We all know where to head for our favourite tandoori lamb chops or sea spiced aubergine in the capital, but when it comes to the ubiquitous Greek restaurant, London can be slightly more elusive. Maria Elia author of a few cookbooks including the award winning "Smashing Plates" (a celebration of her Greek culinary background) is a chef who's put in cooker time at El Bulli, Arzak, and head cheffed at Delfina and The Whitechapel Gallery Dining Room. Dino Joannides also has a Greek father and together they form a veritable powerhouse of knowledge on the Greek food scene in London." Read more in The Best Greek Restaurants in Town - By Greek Food Lovers.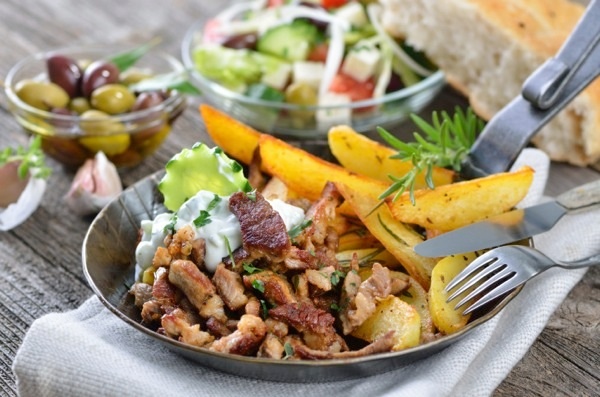 Polish Restaurants in London
Polish food is gutsy, satisfying and full of homely charm. Think plates of steaming pierogis (dumplings), smoked meats, delicious soups ranging from clear to the deep bruised colour of borscht. Here are the best places in London to get your fix of Polish food. - Read more in Find a Polish Restaurant in London Tonight.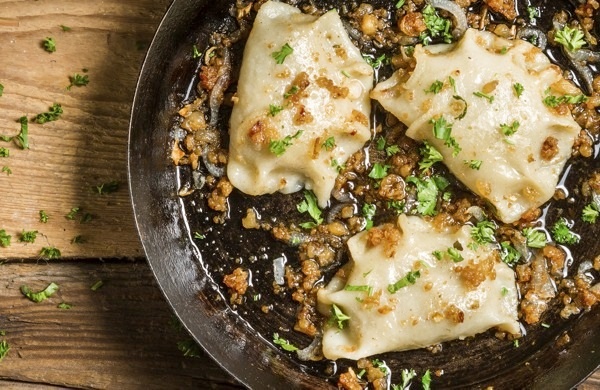 Browse all our deals for restaurants in London.