Paddy McGurgan Talks Make-up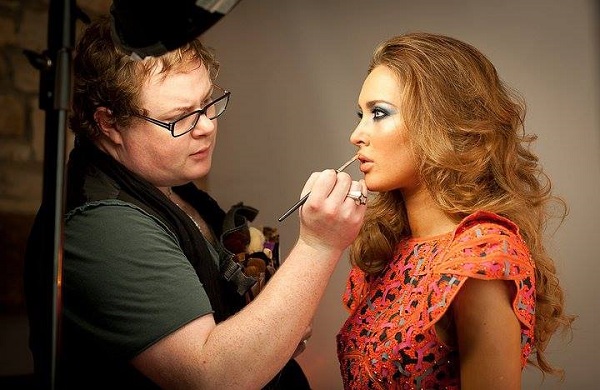 I recently caught up with one of the best known make-up artists in Belfast, Paddy McGurgan, to talk make-up, fake tan and Disney brows! Paddy trained with MUAs from leading international make-up brands and believes in constant training to ensure that he is always up to date with the latest techniques. In addition to his commercial work, make-up applications and lessons, he runs two make-up academies in Belfast and Newry. The man knows his stuff and he's great craic... here are some of his beauty secrets!
Q: So many people want to be a make-up artist. How did you break into it and what advice would you give to others wanting to do the same?
Paddy: Make-up has became so popular, especially as a potential career choice. My advice is to build your experience, assist more senior artists and practice as much as you can so that when you get a good opportunity you are ready for it and will always produce good and credible results. I started working on make-up counters where I learned lots about how to relate to women and practice dealing with many different skin problems.
Q. What has been the highlight of your career as a make-up artist?
Paddy: I suppose I would consider myself a competitive person, which works well as this is a very competitive business! Highlights for me would have to be when I won European Creative Make-up Artist as well as the Awards for Distinction in Make-up Artistry by Illamasqua.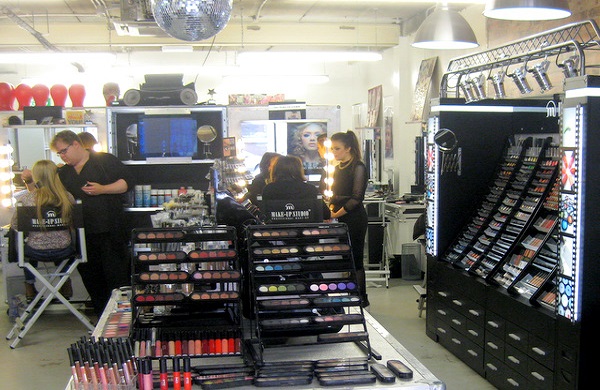 Q. Do you think the average Belfast woman wears her make-up well?
Paddy: I think women in Northern Ireland are holding their own and not doing a bad job! Once I convert all women away from heavily layered false tan we will be on the home straight! I do wonder about the battle I'm going to have in the future with some of the teenagers and their love of unnaturally thin "Walt Disney" eyebrows - as they say, hopefully they will grow out of it!
Q. Do you think Belfast women's attitudes to make-up have changed over the past 10 years?
Paddy: Yes definitely... I think because of social media people are investing more time and money into looking good - maybe in a quest for the perfect profile picture - but in general, women in NI are definitely being a little more daring with their make-up collections and following the latest make-up and fashion trends more closely.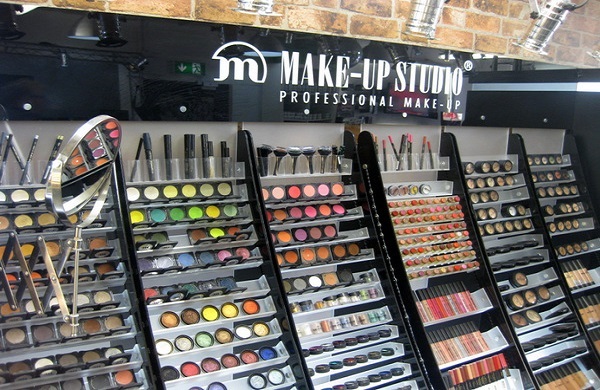 Q. Imagine it's Saturday night: you're walking through Belfast's Cathedral Quarter, past hundreds of women heading out for the evening. What's the one piece of beauty advice you wish you could carry on a placard?
Paddy: Don't apply more when you have consumed alcohol!
Q. What inspired you to open the Make-up Pro Store in Belfast?
Paddy: I wanted to bring some of the world's best known makeup secrets to both professionals and the general public and have jobs for some of the talented make-up artists I train in my academy. I love the thought of being able to mentor these new talents.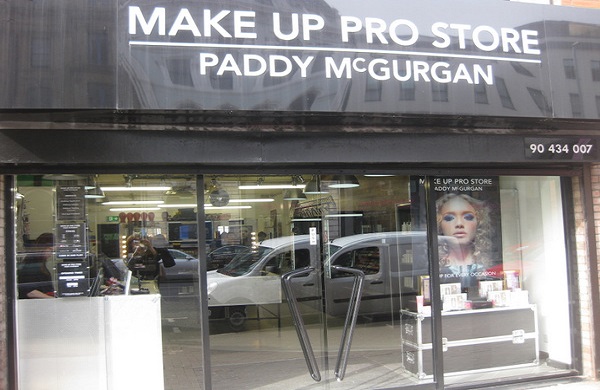 Q. Which element of beauty are your customers most keen to learn about?
Paddy: Well everyone wants to be able to create the perfect smokey eye that suits them and at the minute the craze is defiantly contouring.
 Q. Which should we spend more time and money on: skincare or make-up?
Paddy: Cosmetics is an addiction, so I say both! Feed the habit!
Q. Name one make-up product that you think transforms a face more than any other.
Paddy: There are so many... I adore the Make-up Studio Face-it Light Foundation - it has you flawless in seconds - a must-try foundation!
Q. Which three products do you think every woman should have in her make-up bag?
Paddy: Foundation, mascara and lip balm.
Q. Which three products are always in your kit?
Paddy: My liquid liner, Senna contour palette  and my brushes - they are definitely my extended family! The atmosphere is buzzing, yet relaxed in the Belfast Make-up Pro Store, where anyone is welcome to walk in and purchase make-up, skin care and brushes - or book in for a make-up lesson or application with Paddy and his team. I'd highly recommend a visit!
Paddy McGurgan Pro Make-up Store
, 108-112 Royal Avenue, Belfast
Which three products are always in your make-up kit? Join the conversation on Twitter. #GrouponGuide @GrouponBelfast
____ Check out our deals for
Belfast beauty
.
BY: Nic
Nic is a Belfast beauty blogger, freelance writer and mum, with a penchant for Chanel lipstick, shopping & strong coffee. As editor of Strawberry Blonde Beauty, she helps steer women through the beautysphere with reviews, tips and the lowdown on the latest releases. Nic loves exploring Belfast's thriving cultural scene and agrees with Dorothy that there's no place like home.