Review of Aveda Institute, London
BY: Jen Riley |
22 Jul 2014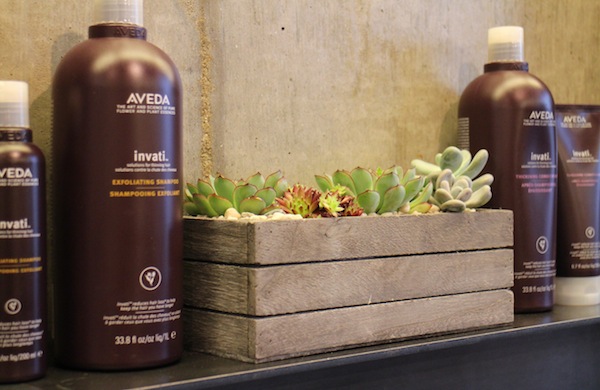 The Aveda Institute is a mega-salon in the heart of London but somehow it still feels a bit like an undiscovered gem. Whilst it's a big building, emblazoned with the Aveda logo and based right in the centre between Tottenham Court Road, Holborn and Covent Garden Stations, it still feels like something special when you get to go there - a bit like you found a bit of a beauty secret!
When I say it's a mega-salon I'm not kidding. In a city of cramped spaces and general small salons, this is a beast - it has two floors of salon space, not including the basement of beauty treatment rooms. The upstairs is generally dedicated to the Aveda Institute lessons or events, but the whole of the ground floor is dedicated to all things hair and beauty.
When you first walk in you can easily feel like you walked into a shop. You're initially greeted with stands of Aveda Products across their whole hair, body and beauty range. There are a couple of manicure stations where you can get your talons tended to. The centre of the ground floor is the mirror-filled cutting space, there's a separate slightly darker room with rows of basins for the washing and head massages (mmmm...head massage…). There's also a section slightly hidden by metallic beaded curtains for pedicures. As another nice little touch, the corner of the front of the salon is a cafe - so you can order drinks and food whilst being pampered (which if you're there for a three or four hour highlighting session will be a very welcome treat).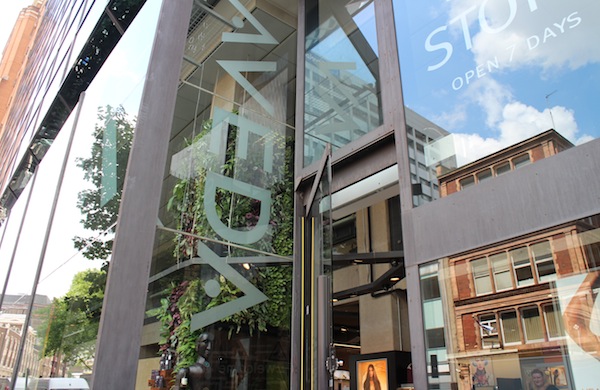 I was there to experience the Aveda Scalp Ritual - maybe not the most exotic or glamorous of treatments, but if you really think about it your scalp being taken care of is pretty vital for healthy hair. I'm a big advocate for scalp care/health/products myself so was very excited to give this hour long treatment a go.
To start with my therapist talked me through the treatment - where they basically use a combination of three 'Remedy' products to tailor to your treatment and hair/scalp needs - the Scalp Remedy, Damage Remedy or Dry Remedy. For me, it was going to be the Scalp Remedy including the Intense Detoxifier and the Conditioning Concentrate. Both products smell amazing and it does feel so heavenly. You end up having a longer scalp massage than usual because they massage in the products for the treatment and then you get the usual massage when you go to have the wash/condition process.
After the treatment (and beachy waves blow dry) my hair felt absolutely fantastic - the hair itself felt smoother but the biggest difference was in the scalp and how light and fresh it felt. Literally like it had had a deep clean - which makes it sound like it was really gross and dirty before - which it wasn't, but hopefully you know what I mean here.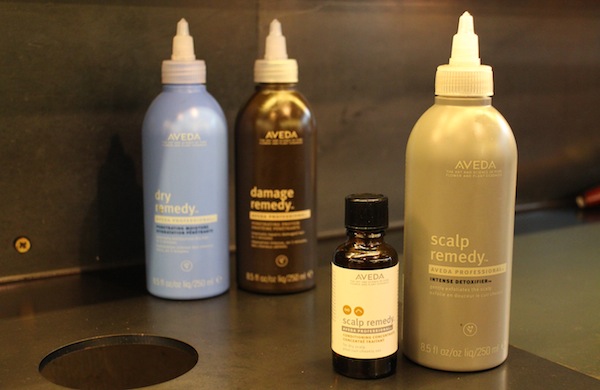 I will wholeheartedly recommend paying the Aveda Institute a visit for the Scalp Remedy Treatment if you have ever had any scalp issues in the past - or if you just fancy giving your hair/scalp the equivalent of a deep cleansing facial. The whole salon experience is lovely and feels like you have snuck into the Aveda Beauty School to get a really premium beauty service.
You can also get a bit of the Aveda Scalp treatment at home with their Aveda Ivanti shampoo/conditioner/treatment trio of products too if you can't make it to the big smoke.
Related Reads
Kiko Milano Store Opens on Regent Street
Is the Best Moisturiser £100 or £10? Dispel the Myths
Oxford Street's Best Kept Beauty Secrets
____
Find deals for beauty in London.