Round up of the Best Spas and Salons in Glasgow
BY: Emma Toner |
19 Aug 2014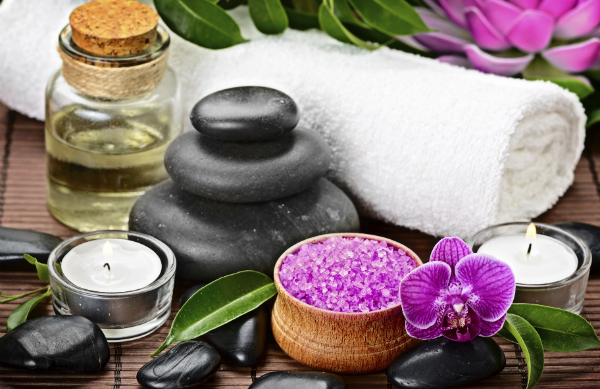 To celebrate local merchants, Groupon will soon award spas and salons (and other businesses) all over the world with 'Local Stars'. We asked our Glasgow bloggers to name their personal local stars (the best spas and salons in Glasgow), here are their top picks:
By Emma Mykytyn
Read Emma's articles here
Spa at Blythswood Square Hotel
The massage fountains, heat room and tepidarium always hit the right spots with me. www.townhousecompany.com/blythswoodsquare/spa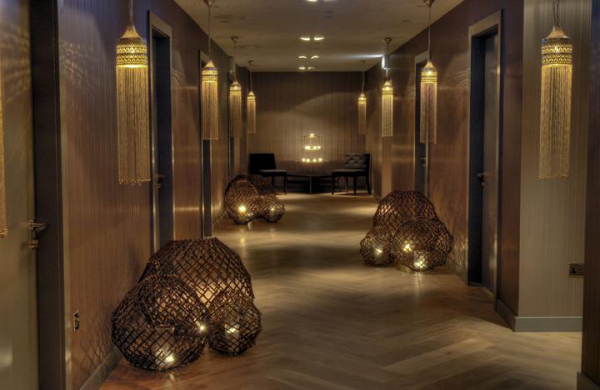 Image courtesy of Blythswood Square Hotel
Read more about Blythswood Square Hotel in In the Lap of Luxury! Best Luxury Hotels in Glasgow
Kennedy and Co
Very friendly and relaxing staff, no pressure here. Men's grooming too! www.kennedyhair.co.uk
City of Glasgow College
Great place to get a treatment or hair cut - the students practice on you so keep that in mind! www.cityofglasgowcollege.ac.uk/news-events
By Laura Pearson Smith
Read Laura's articles here
Benefit Boutique
Benefit Boutique in House of Fraser - for best eyebrows possible.
Read more about Benefit Boutique in Pamper Yourself at Glasgow's Benefit Cosmetics Boutique
DIY Nails
DIY Nails - Visit Tammy for the best nail art and hand painted decals in the world.
15 Royal Terrace Spa
A hidden hideaway that specialises in Decelor treatments and serves cake afterwards. www.15royalterrace.co.uk
Read more about 15 Royal Terrace in 15 Royal Terrace Day Spa - Review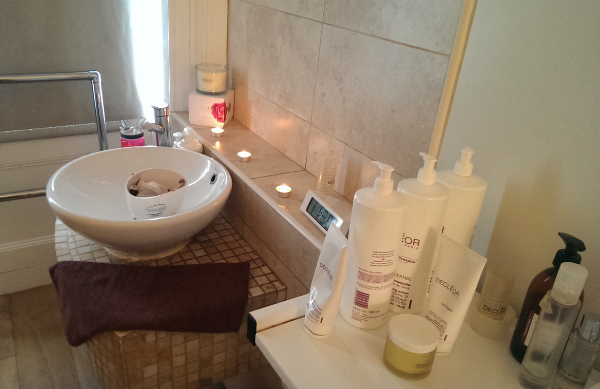 By Ann Nugent
Read Ann's articles here
Spa at Blythswood Square Hotel
(2nd mention!) Or my favourite place on earth. Part of the 5 star Glasgow hotel, a visit to the Blythswood Spa is like descending into a sensory heaven. Spend hours luxuriating in the unique thermal experience – a seven stage journey of alternating temperatures designed to soothe with its soft colour changing vitality pool where you control the bubbles. Why not share a rhassoul with a loved one, or bliss out completely with the spa's range of natural Ishga Scottish seaweed derived treatments – this truly is Glasgow at its most glamorous. www.townhousecompany.com/blythswoodsquare/spa
Rainbow Room International
Glasgow's leading colour salon and a chance to share stylists with the stars as the company's talent is regularly represented on the red carpet and at Scotland's leading music and fashion events. The brand even offers follow-up tips on how to maintain your colour, achieve the perfect at-home blow-dry and more in a range of dedicated how-to videos on the salon website. www.rainbowroominternational.com
Read more about Rainbow Room in Rainbow Room Glasgow - Interview and Tips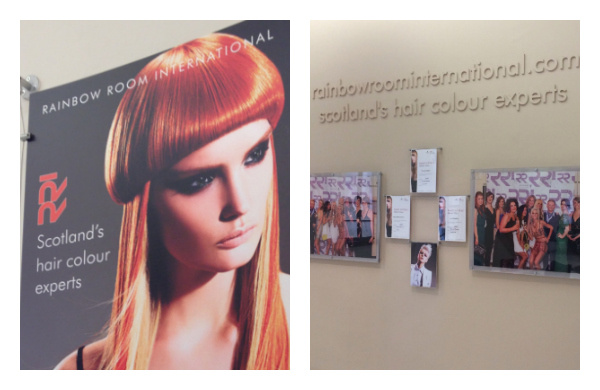 Peaches Wax and Beauty Bar
Peachy keen and based in Glasgow's city centre this is your one-stop-shop for fuzz-free, intimate waxing using specialist Perron Rigot products. Expect less pain and more pizzaz at Peaches who also offer Swarovski Vajazzles, 3D faceframe Eyebrows (think safe, skin fixing eyebrow extensions for those with little or no brow hair at all) and LVL Lash lifts for flutter-by-night style lashes – all in a unique, vintage styled salon. www.peacheswaxbar.com
By Lisa-Marie Ferla
Read Lisa-Marie's articles here
Rebel Rebel
Billed as a "barbers for men and women", Rebel Rebel prides itself on an unpretentious atmosphere for those whose approach to haircare is less "what did you do on your holidays" than cutting-edge style. The Rebels love a challenge, as this writer - who once walked in with about 2ft of hair and left with an asymmetric bob/buzz-cut - can attest, but they're just as good at everything from a basic trim to a 1940s up-do. www.rebelbarber.co.uk
There you have it, our round up of the best spas and salons in Glasgow, do you agree with this list?
Tweet us your local stars! @GrouponGuide_UK