GROUPON GUIDE TO MANCHESTER
The Vintage Beauty Parlour by Bethany Jane Davies
BY: Jess Hardiman |
15 Jun 2015
There's no doubt that the glamour of decades past remains unrivalled, with the sirens from the 1930s and the pin-up era of the 1940s still showing us a thing or two about how to be stylish, feminine and sensational.
And for a retro blast from the past, Chorlton has upped its charm with the recent arrival of The Vintage Beauty Parlour by Bethany Jane Davies.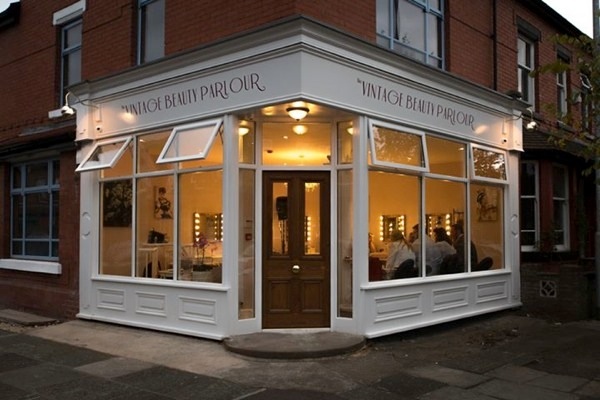 Hollywood Glamour in Chorlton
Inspired by the old-school Hollywood glamour that remains both widely adored but also difficult to execute, the salon draws on Bethany's years in freelance hair and makeup work. Having been trained by Versace's head stylist at the prestigious School of Makeup before moving into television, fashion and film, Bethany's style is one that ably handles the drama and theatricality of classic vintage looks.
Vintage Styling
Thanks to this rich background, her skills have been streamlined into a specialism in vintage styling, and she has become a connoisseur in channelling the smoulder of the 1920s flapper, the all-out glitz of 1930s Hollywood stars, the sweetheart allure of the 1940s, the playful sexuality of the 1950s pin-up and the va-va-voom of the 1960s.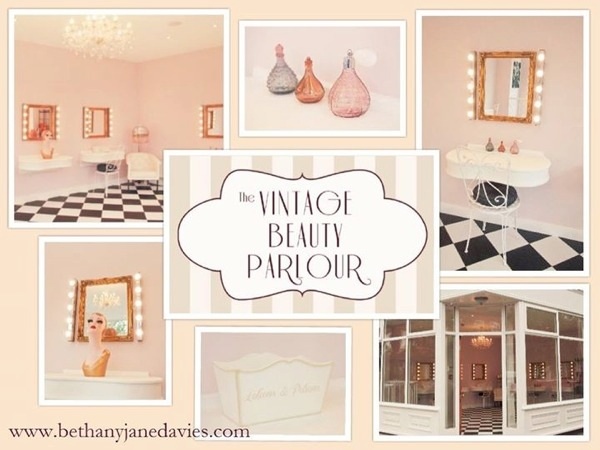 Bethany's clients include local burlesque performers including Marianne Cheesecake, Missy Malone and vintage singer Kiki DeVille, all of whom have noted the attention to detail that is so fundamental within their line of work, as well as the approachability required for other commercial customers visiting the parlour.
The salon over on Kingshill Road, Chorlton Green, has only been open for a couple of months, but the bijou beauty parlour is already filling the void with its pastel coloured powder room aesthetic, complete with twinkling chandeliers and opulent, dazzling dressing room mirrors.
Bridal Styling
Serving up doses of Gatsby-era finger waves, iconic wartime victory rolls and fierce 60s-style beehives, prices start at £20 for a half style or £40 for an up-do, and for £70 you can get a full makeup and hair package. The salon also offers bridal styling to achieve the ultimate nod to more spectacular times for the big day, as well as potential for hen party celebrations with the full beauty and makeup menu from the parlour along with a callout fee.
As well as transforming clients into beauties of yesteryear, Bethany also plans to host various vintage-themed events, with screenings of silent films and speakeasy supper clubs examples of what's on the agenda, so keep your eyes peeled.
Related Reads
Afternoon Tea & Spa in Manchester? Spafternoon Tea!
Best Spa Weekend in Manchester for Hen Parties
____
Browse our deals for salons in Manchester.
BY: Jess Hardiman
A strong believer in both a flick of liquid eyeliner and a sturdy beehive, Jess Hardiman loves to find her style inspiration from unlikely places – whether it's classic French cinema of the 60s or just anyone who can resuscitate lifeless hair. In 2013 she was awarded 'Magazine Journalist of the Year' at the Manchester Student Media Awards, and these days you'll find her over at listings website Manchester Wire or her own blog, where she also enthuses about anything from Woody Allen to a glass of sherry.