2 Quirky Places to Eat Out in Belfast
BY: John Ferris |
16 Sep 2014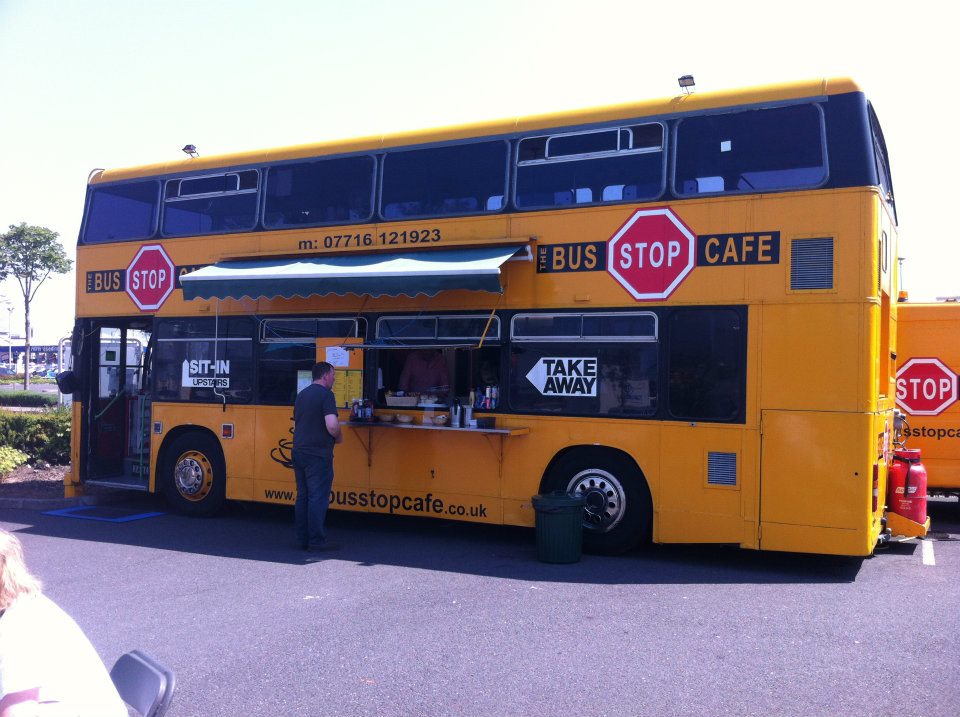 Aside from the fact that eating out fulfils the one basic human need that everyone has in common – the need to fuel our bodies - eating out is about enjoying good company and good food. However, I occasionally eat out for another reason and that is to be entertained. If entertainment is what you're after, here are two quirky restaurants in Belfast that will intrigue and excite you.
The Bus Stop Café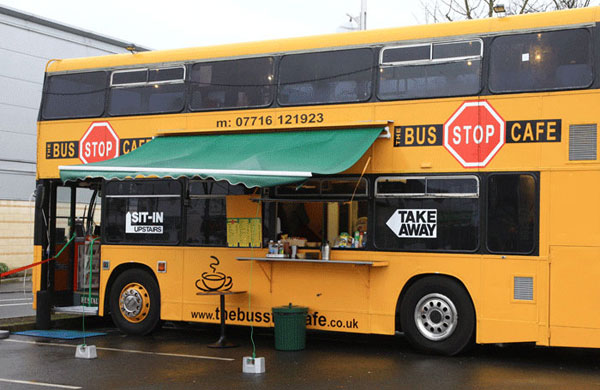 It's not only an unlikely venue – the Bus Stop Café sits in the corner of a retail car park - it's also an unbelievable menu. Think Belfast café mixed with its Brazilian equivalent and all served up in the confines of a big yellow bus.
The double decker, which has booths upstairs like a tiny American diner and a kitchen downstairs, has all you'd expect to get in a Belfast café. There's the omnipresent fry, sandwiches and chips. Plenty of chips.
But there's also a heavy Brazilian influence as well where you'll see Rissoles queijo-e-presunto (cheese and ham rissoles to you and me) and Pao-de-queijo sitting alongside normal Belfast fare.
The welcome, however, from the bus' owner is what makes it a great experience for children who are always wowed by eating on a bus. Balloons are handed out, as is a small present on leaving, and even the chance to have their photo taken in the driver's seat of the bus. I'd suggest they'd even let the adults get their picture taken too, if they really wanted.
The Bus Stop Cafe, Shane Retail Park, Boucher Road. Tel: 07716 121923
Holohan's Restaurant Belfast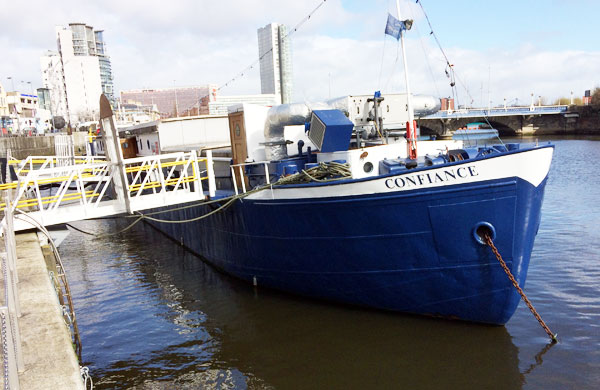 We've a bus, so it would only be fair that we also have a boat to eat on. Sitting on the edge of the River Lagan with the Odyssey and the waterfront in the background, the Belfast Barge is the home to a Maritime museum that explains "the greatest story never told". Forget the fact that the story has now been told, it's an interesting place to have some lunch or dinner.
It's classic Irish cooking with black pudding, boxty and ham hock with cabbage all featuring heavily on the menu. But there are also lighter touches like local seafood platters.
There's nothing better than sitting in Holohan's, bobbing gently up and down and looking out at an area of Belfast that has changed immeasurably over the past two decades and enjoying a decent bit of food.
Holohans, The Barge, 1 Lanyon Quay, Belfast. Tel: (028) 9023 2555
Related Articles
2 of The Weirdest Things You'll Find on a Plate in Belfast
A Quick Cuppa: A Guide to Belfast's Independent Coffee Shops
Where to Find the Best Chips in Belfast
____
See if you can bag a deal for a quirky restaurant in Belfast.
BY: John Ferris
John was a journalist for over 15 years and previously the editor of a Belfast-based newspaper. Co-founder of one of Ireland's most influential food and drinks websites, Forked.ie, he's a long-time judge of various food and drink awards in Ireland and writes primarily for Forked.ie. He also occasionally writes about food for Hospitality Review NI, Belfast Telegraph, the Guardian and makes the odd appearance on u105's Lunchtime Bistro show with Carolyn Stewart. You'll find him on Twitter @foodbelfast