24 Hour Dining in London
BY: Chris Pople |
23 Jun 2014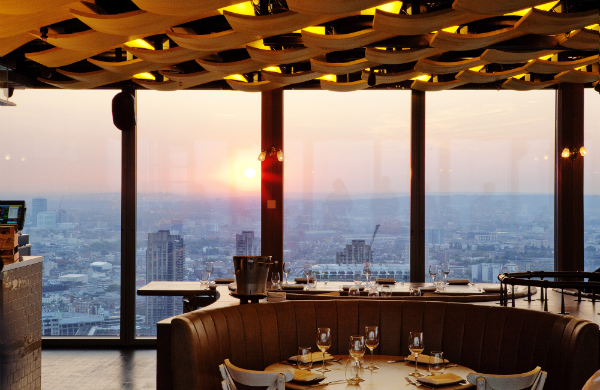 Most people's experience of 24h "dining" in London is a 3am trip down to the local corner shop when the gin and pringles run out. But believe it or not, although we have quite a way to go to match the red-eye eateries of New York or Tokyo, there are still a few options for when the club lights come on and you fancy a bit to eat before grabbing the night bus home. Here are some that do early-hours eating better than most: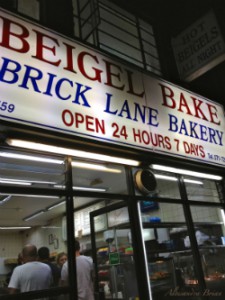 Brick Lane Beigel Bake
Perhaps the most famous of the 24h joints in London, the marvellous fresh salt-beef beigels are baked here round the clock, which means they taste just as good bleary-eyed at 4am with mustard running down your neck as they do as a more sedate weekday lunch option. They're also remarkably good value, which explains the queues at every time of day or night.
159 Brick Lane, E1 6SB
Vingt-Quatre
The appropriately-titled Vingt-Quatre is an American diner on the Fulham Road - and now with a branch in Bloomsbury . Their 11pm-7am menu includes buttermilk pancakes, eggs Benedict, burgers, hot dogs and steak sandwiches, all of which sounds good enough at midday never mind post-champagne-binge in SW10.
Bar Italia
Nobody ever came to Bar Italia for the food, in the same way that nobody ever came to Soho for a quiet night in. Bar Italia compliments Soho's seedy late-night scene with some bog-standard Italian fare (lasagne, pasta penne) and a handful of greasy-spoon classics to feed the bizarre collection of post-club casualties, lunatics and dropouts that lean towards this part of town once the lights go down. An interesting - if occasionally terrifying - experience.
22 Frith St, W1D 4RT
Tinseltown
Yet another American Diner (there must be something about hot dogs and burgers that makes this the most sought-after sustenance for the inebriated), if I'm going to be brutally honest, Tinseltown only makes this 'best of' list due to the lack of decent competition elsewhere - the menu is solid but is hardly going to win any points for innovation. But, it's open all hours, has a good drinks list, and there are enough branches scattered around town for you to be never too far from a 4am chilli-dog.
Duck & Waffle
The best of the bunch - and by some margin - Duck & Waffle's food isn't just good for somewhere open 24 hours a day, it's impressive full stop. Head Chef Dan Doherty's relentless experimentation has created some truly singular dishes - you haven't lived until you've tried his spicy ox cheek doughnut or bacon-wrapped dates. The location (awe-inspiring - on the 40th floor of the Heron Tower on Bishopsgate), the quality, and the value-for-money, are simply stunning. For a half a dozen oysters, a glass of champagne and watching the sun come up, there's no finer spot.
Where are your late night dining spots in London? Tweet us! @Groupon_UK #grouponguide
____
Check out our deals for restaurants in London.
BY: Chris Pople
Over the seven years Chris Pople has been writing the Cheese and Biscuits blog, he has written about nearly 500 different restaurants, which is far too many by anyone's standards. During that time he has been lucky enough to be picked as one of the top food blogs in the Times, New Statesman and Esquire magazine, and for the last three years running has been named as one of London's 1000 Most Influential people. He's probably in a restaurant right now, scouring the menu for spelling mistakes and waiting for a martini.